Last summer was crazy in the County weather wise. Mass flooding across our region saw our shorelines vanish and many residents were forced to sandbag around their homes to prevent the water from getting in. I hadn't been out to Point Petre before Matt & Lucy's engagement shoot, but we were all in awe of how high the water levels truly were, and in a brief moment Matt & Lucy weren't entirely sure how things would play out for the Prince Edward County wedding they had planned.
Point Petre is very dear to both Matt & Lucy. It is where they fell in love – while attending the Gliding School at Mountainview airport, where Matt proposed and where they planned to have their ceremony. The rain finally slowed in mid-summer and the water levels retreated, allowing the wedding ceremony they envisioned to move forward (well almost what they envisioned). While it didn't rain on their wedding day, gail force winds took over the County and their beach, and we were forced further up the shoreline. Reflecting back though I don't think it could have been more perfect. Cuddled in a circle so everyone could hear over the breaking waves and strong winds, we listened to Matt & Lucy exchange their vows; promoting to love one another in the good times and bad and to be partners through life. It was a ceremony I will never forget.
After the ceremony we all headed to Crystal Palace in Picton for a gorgeous reception and a rocking dance floor.
The only thing that could have topped off the day was if the weather had broken enough for Lucy to head back to Mountainview as planned to go Gliding in her wedding dress. Check out some of my favourite images from the unique and intimate Prince Edward County wedding below.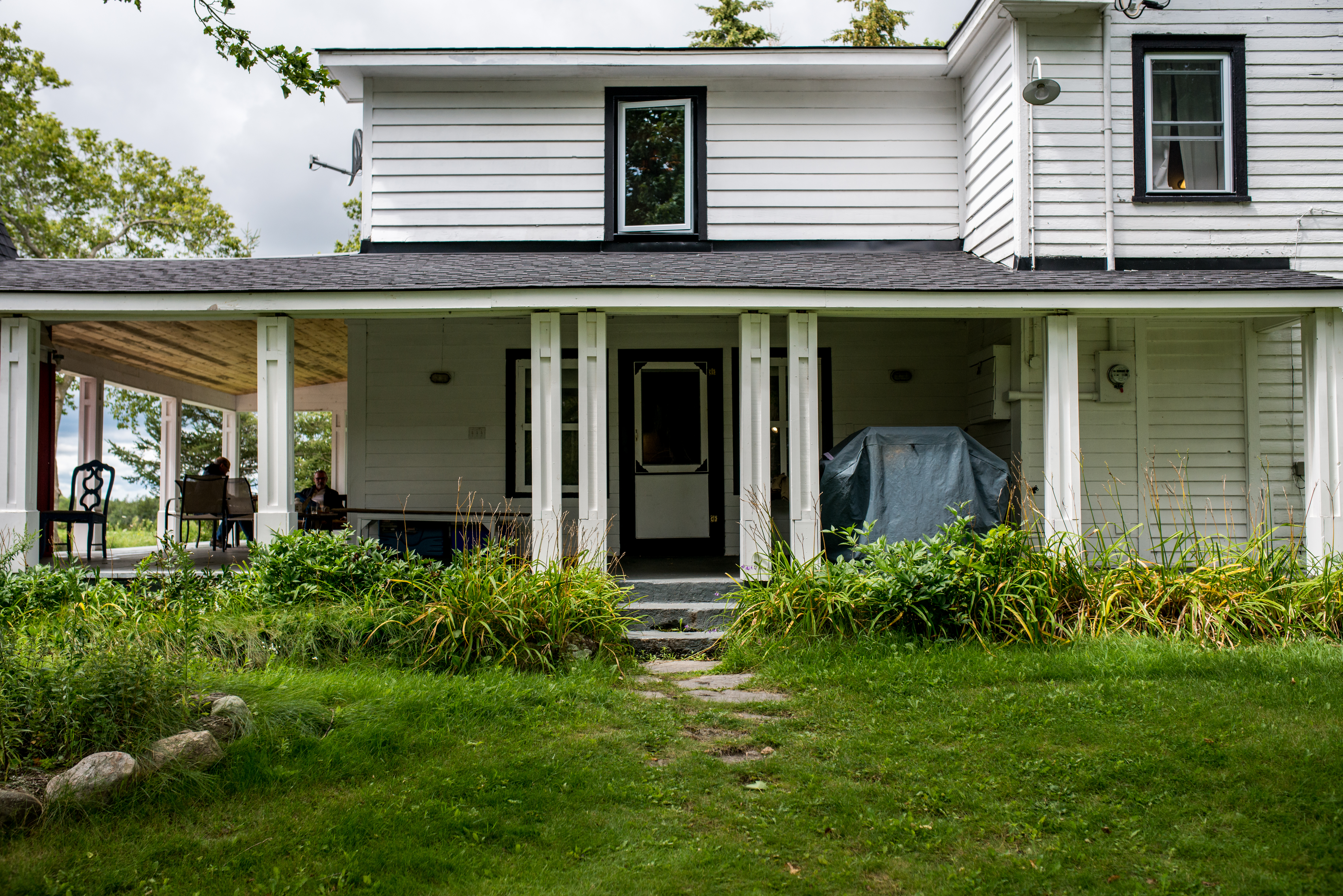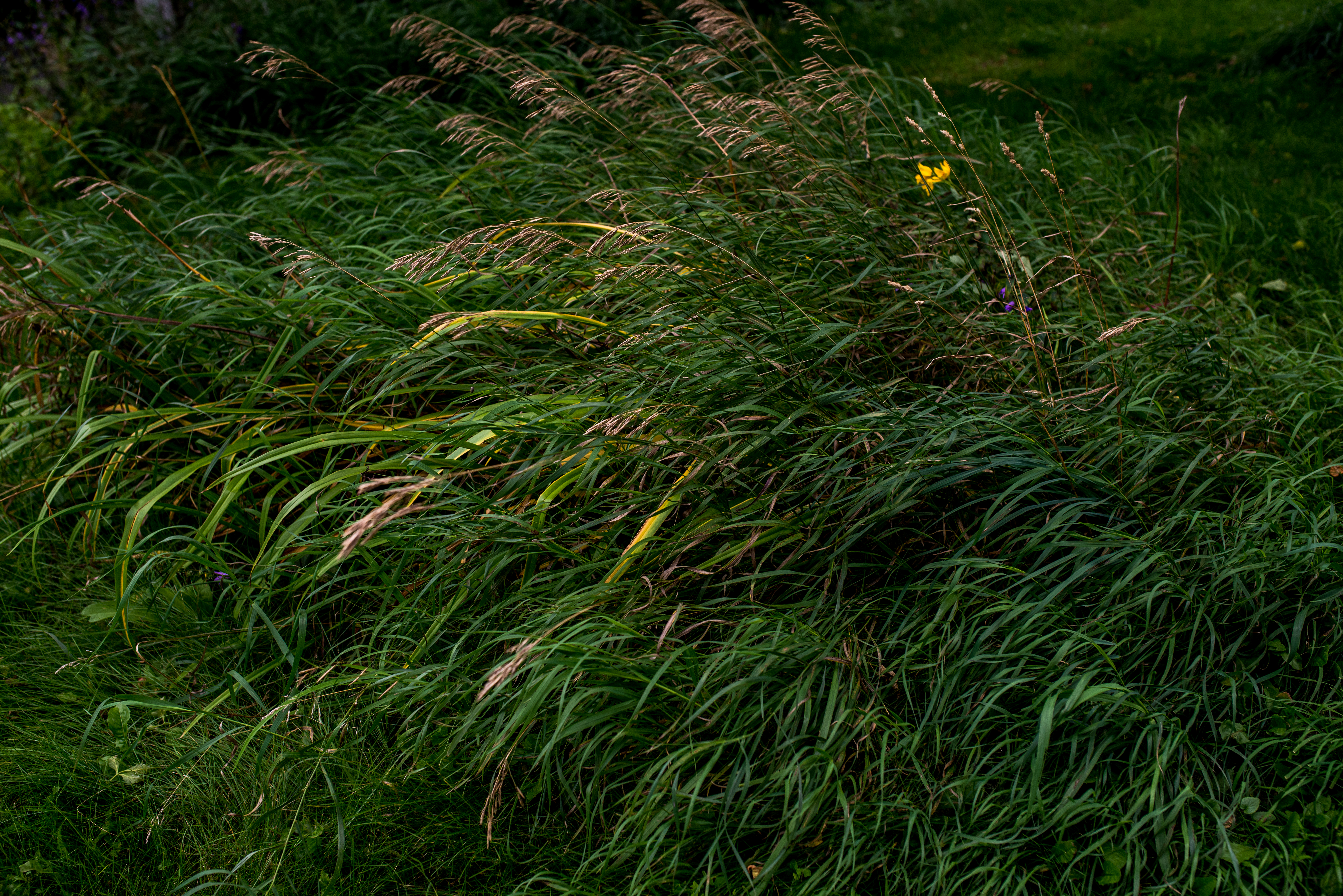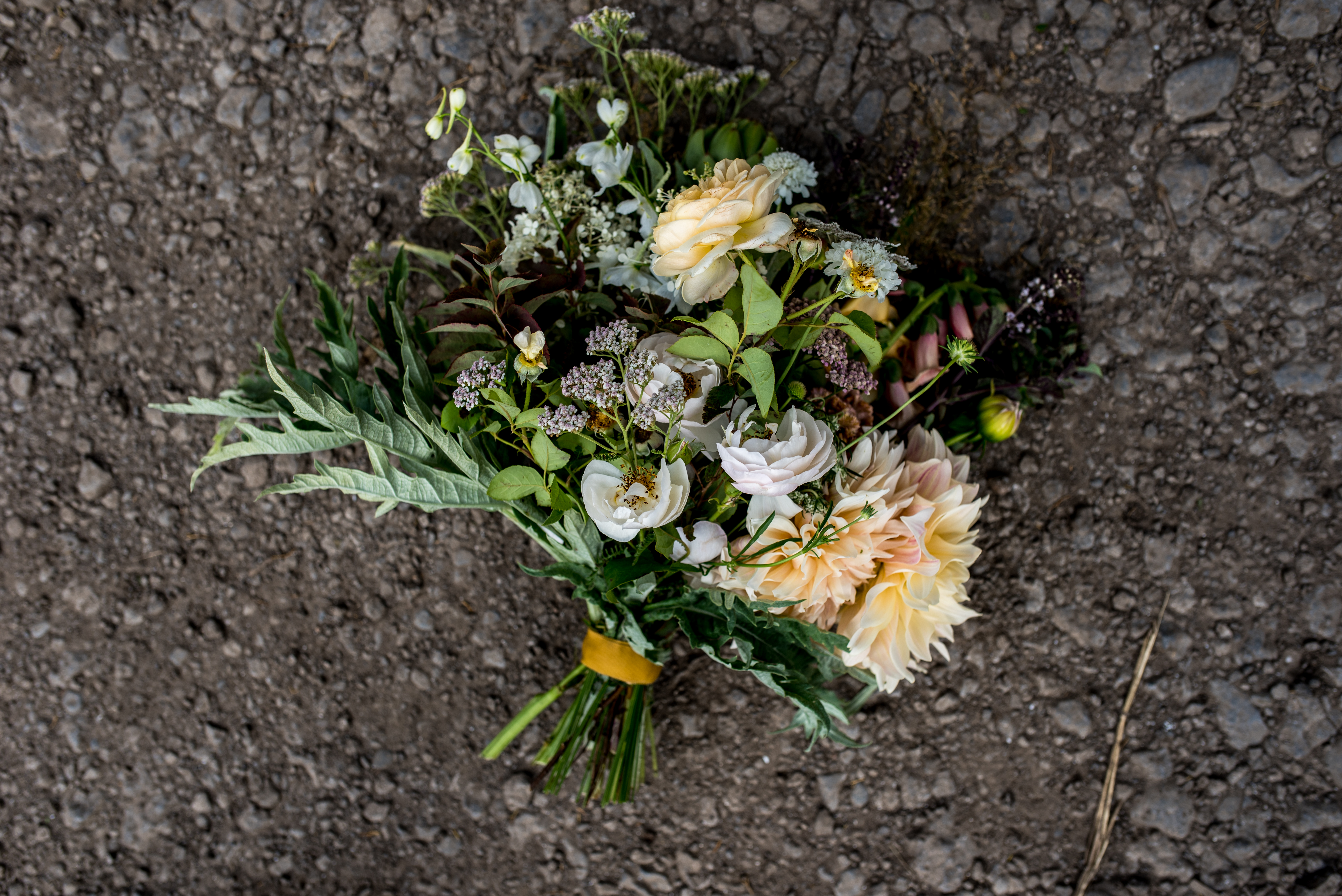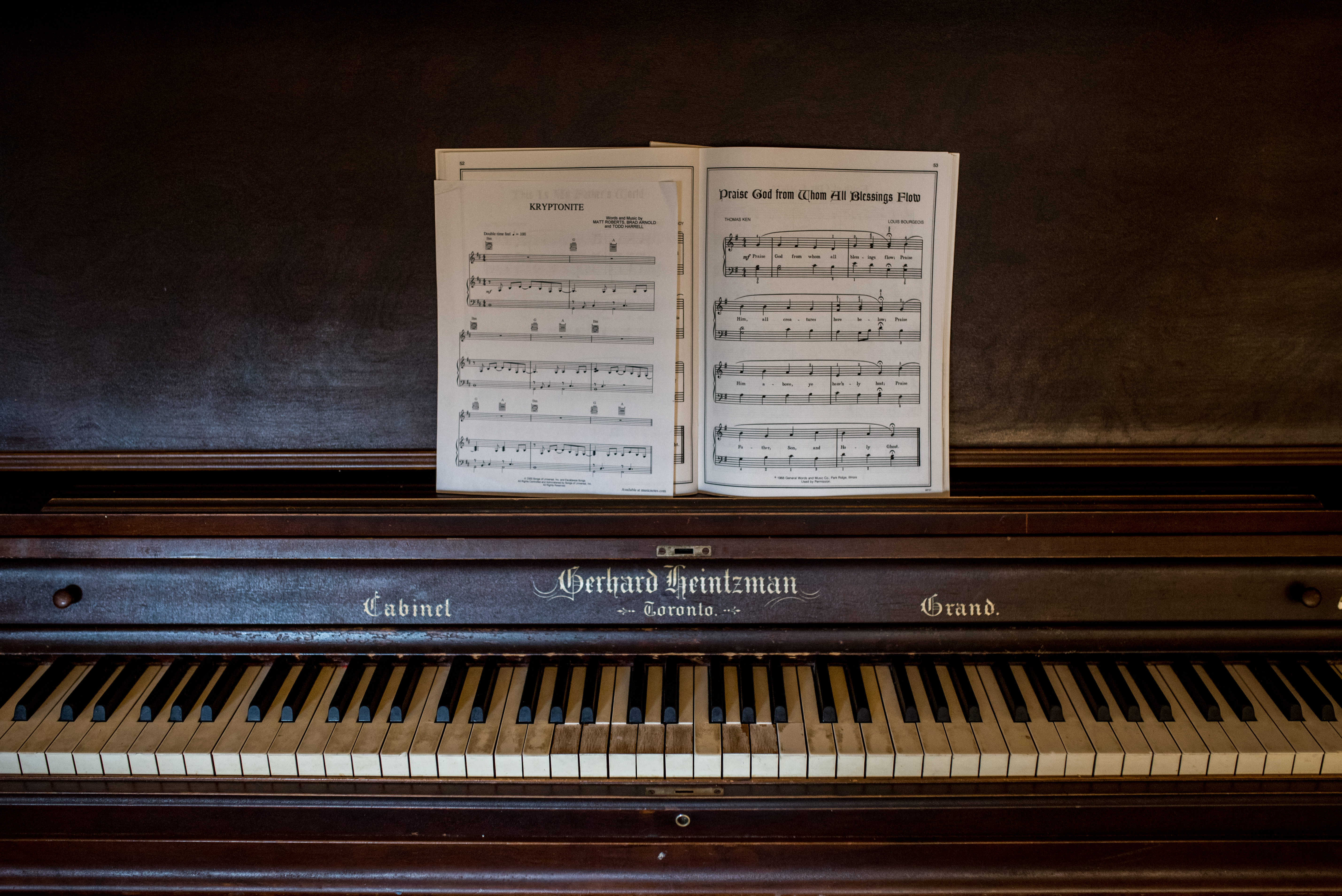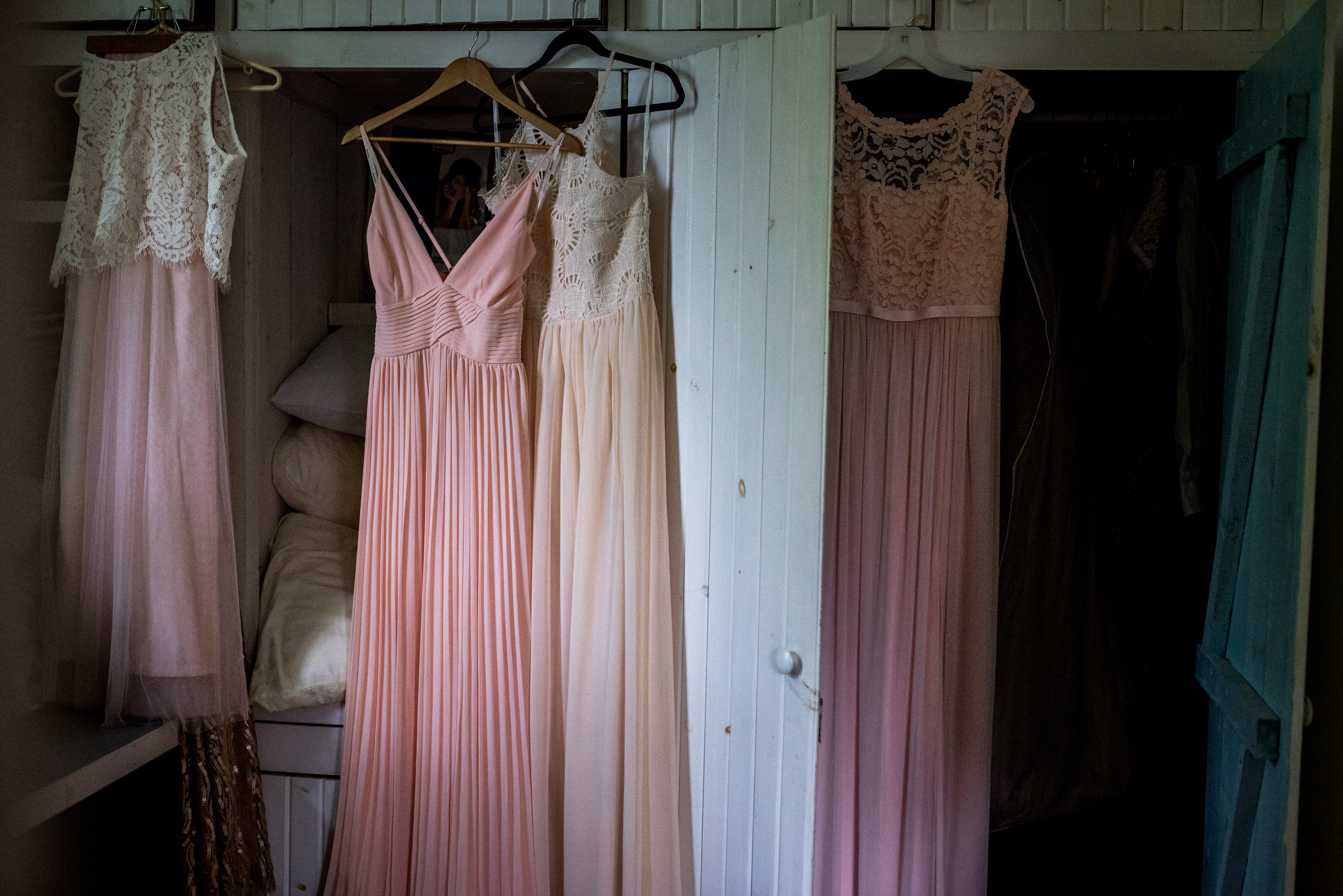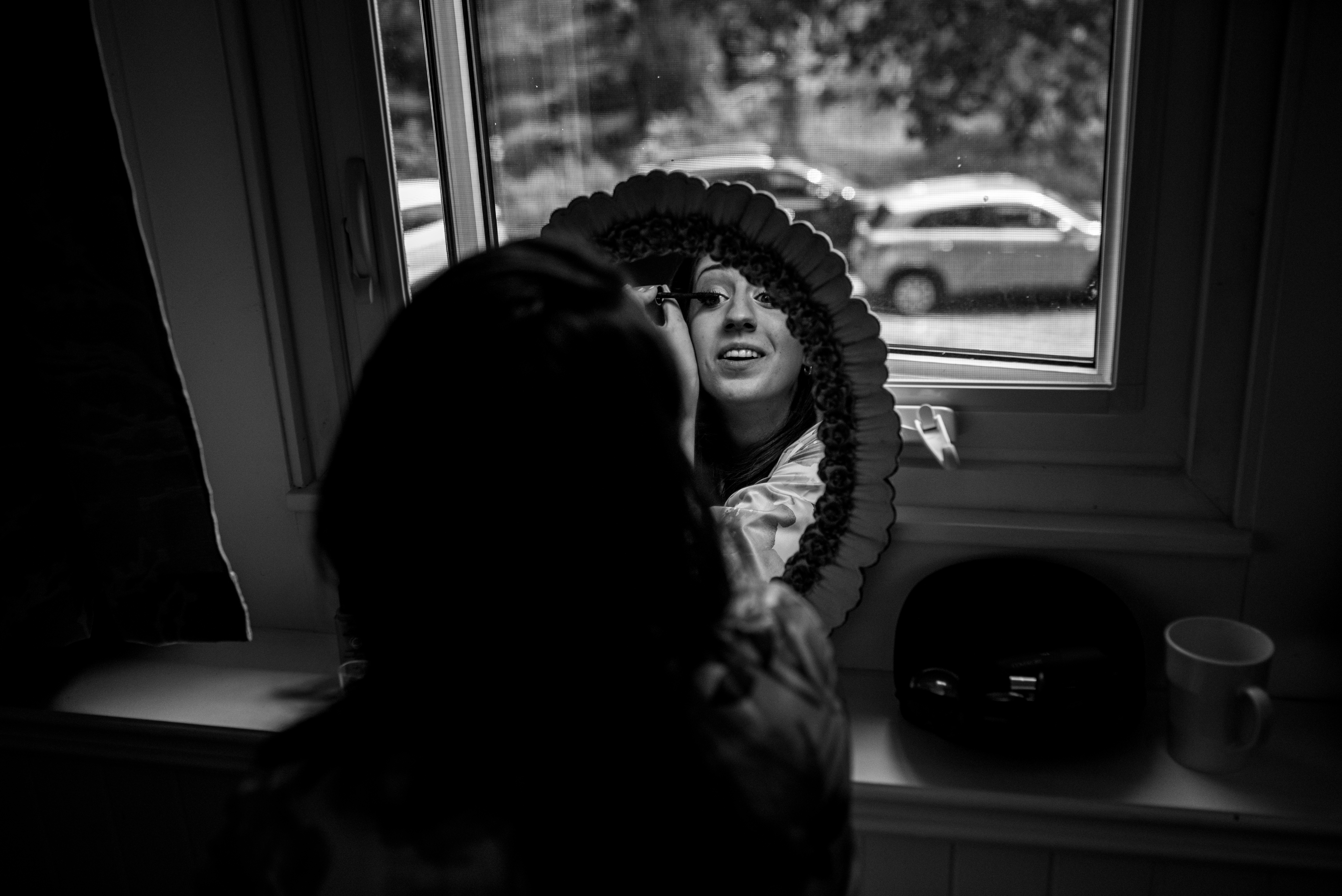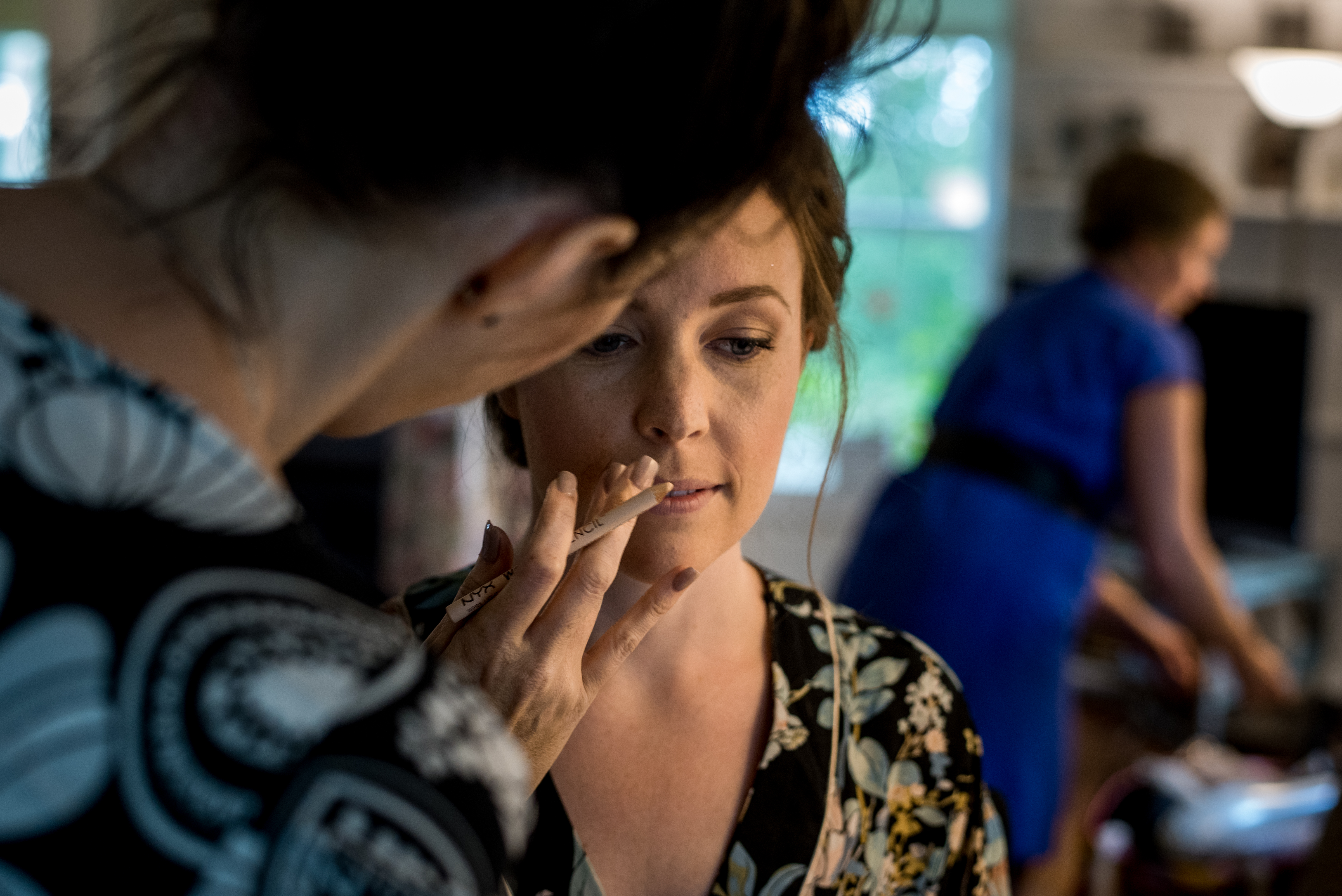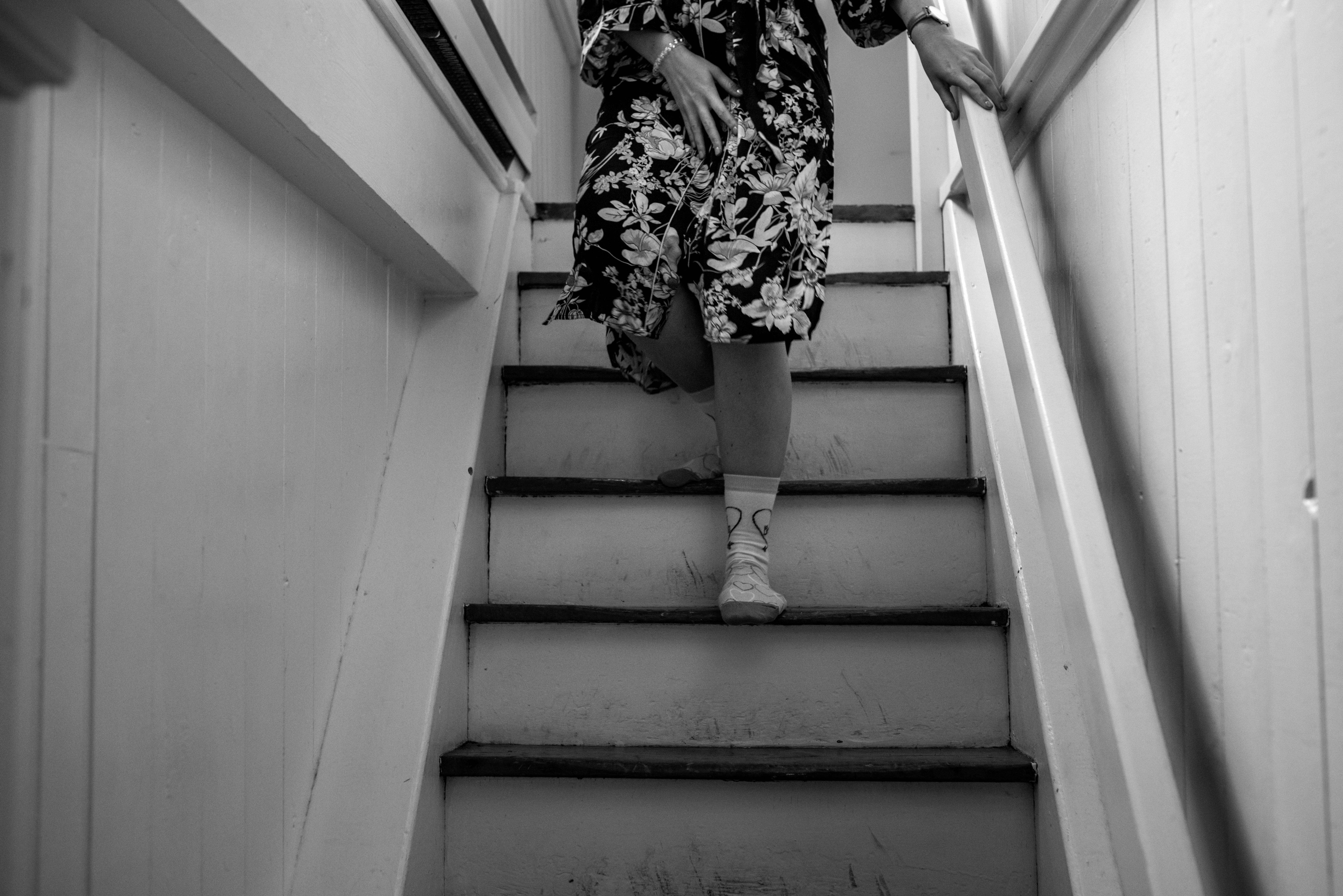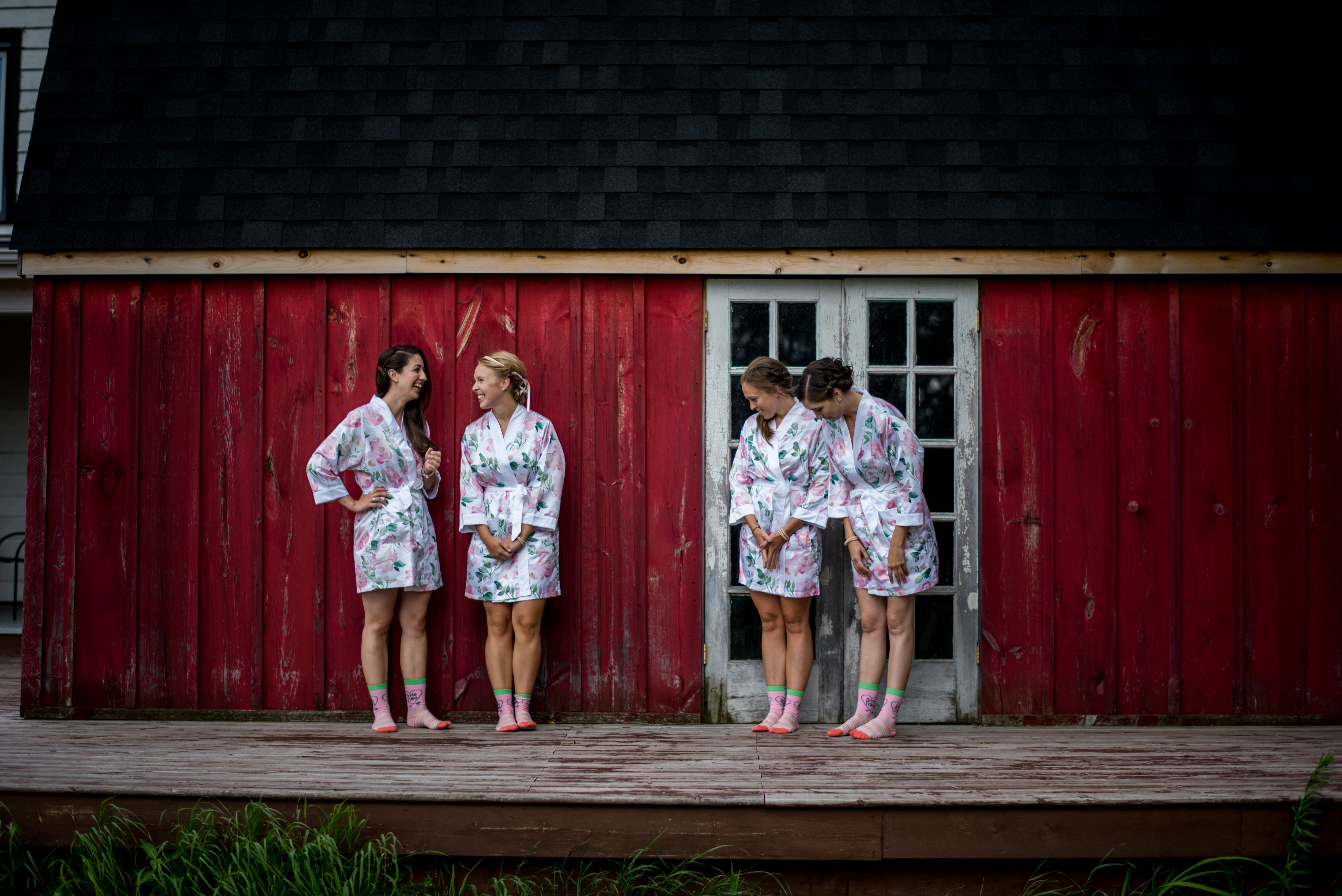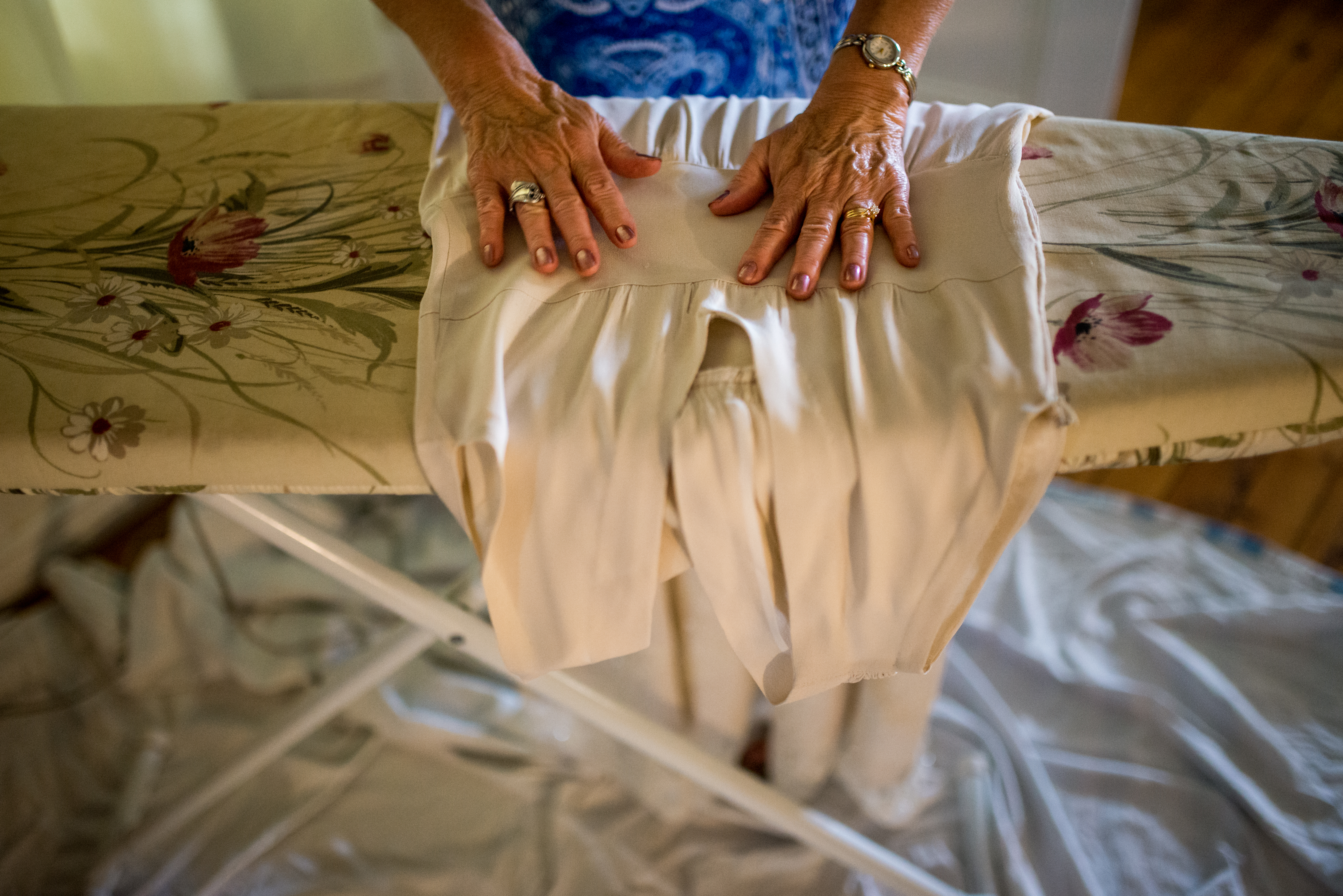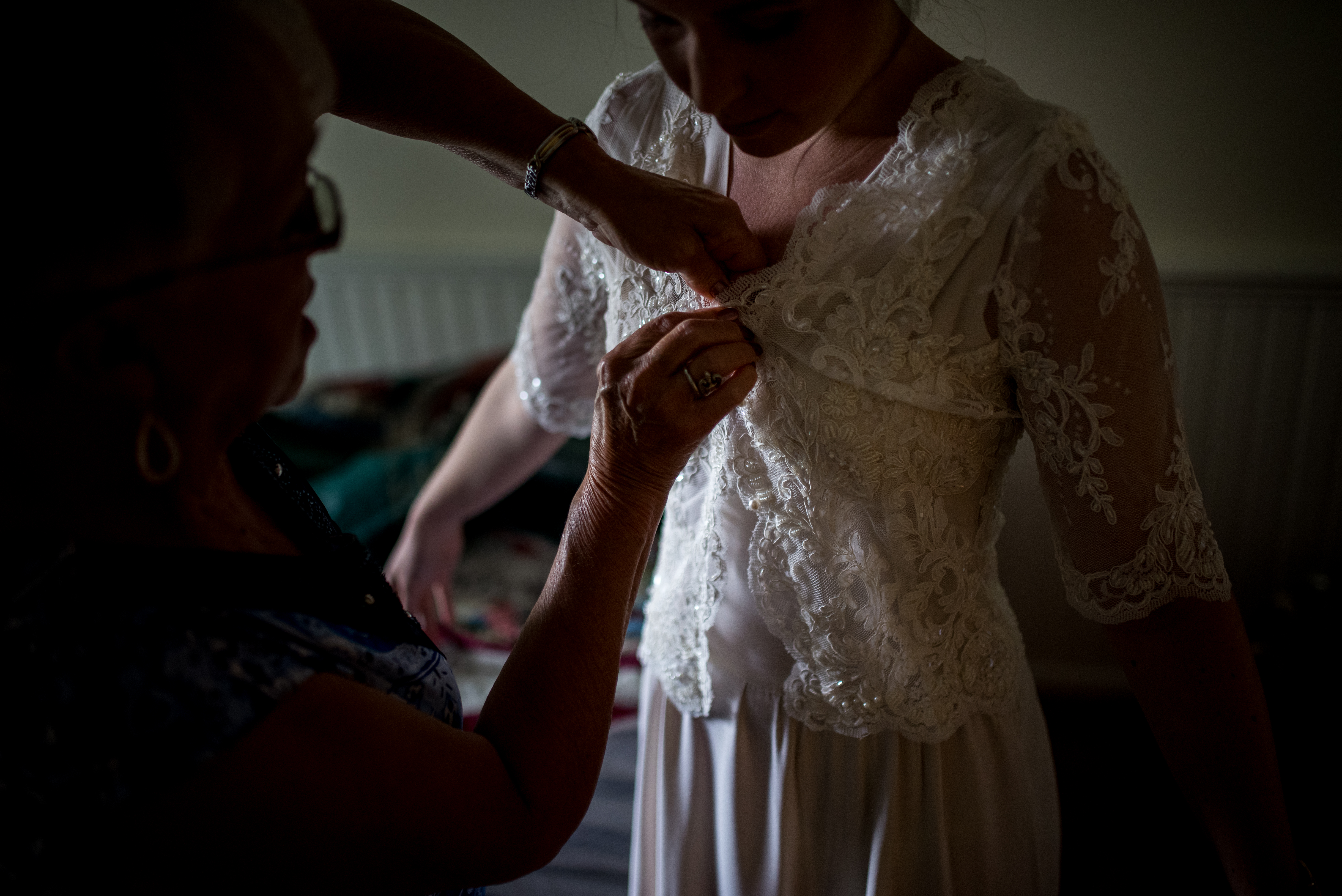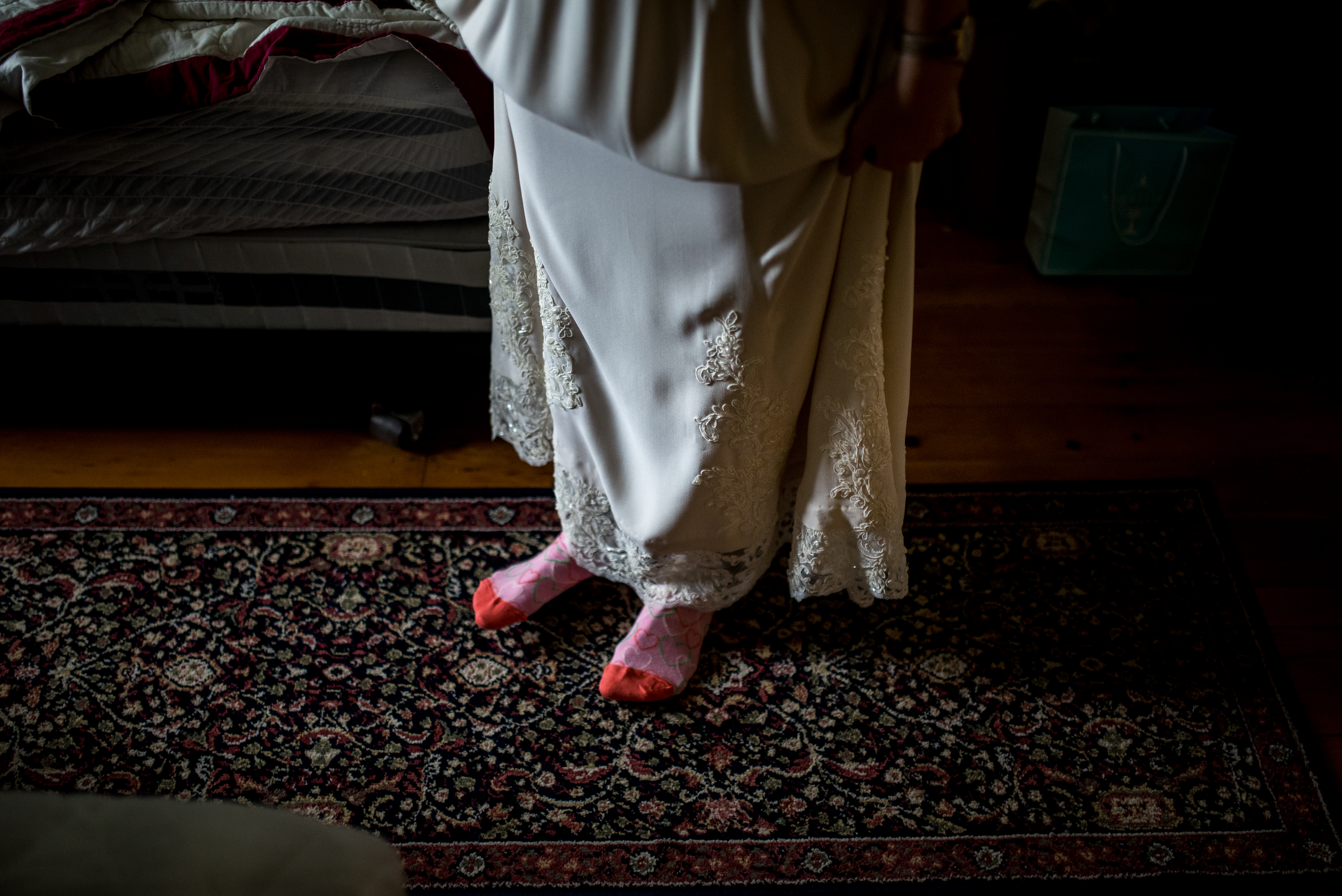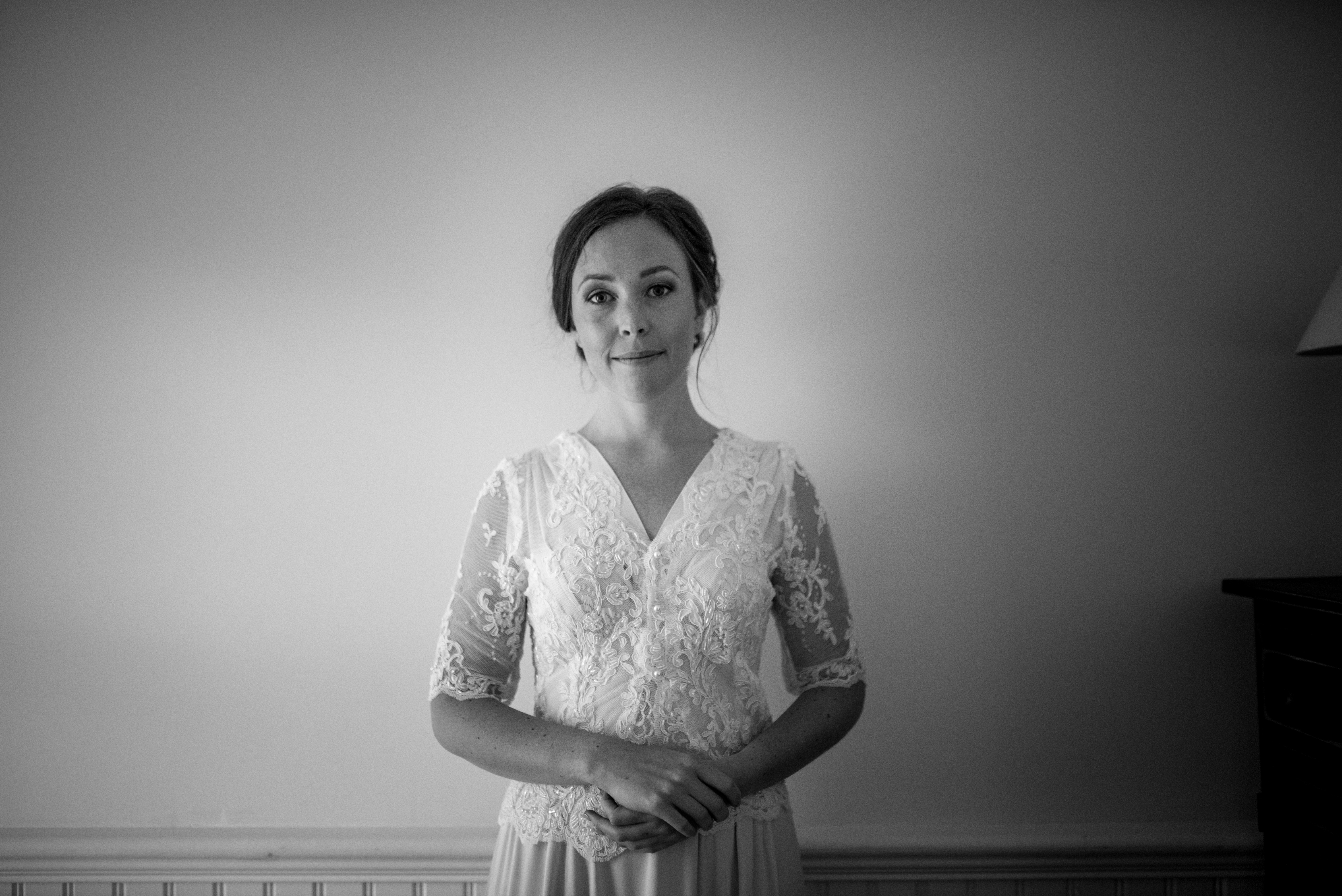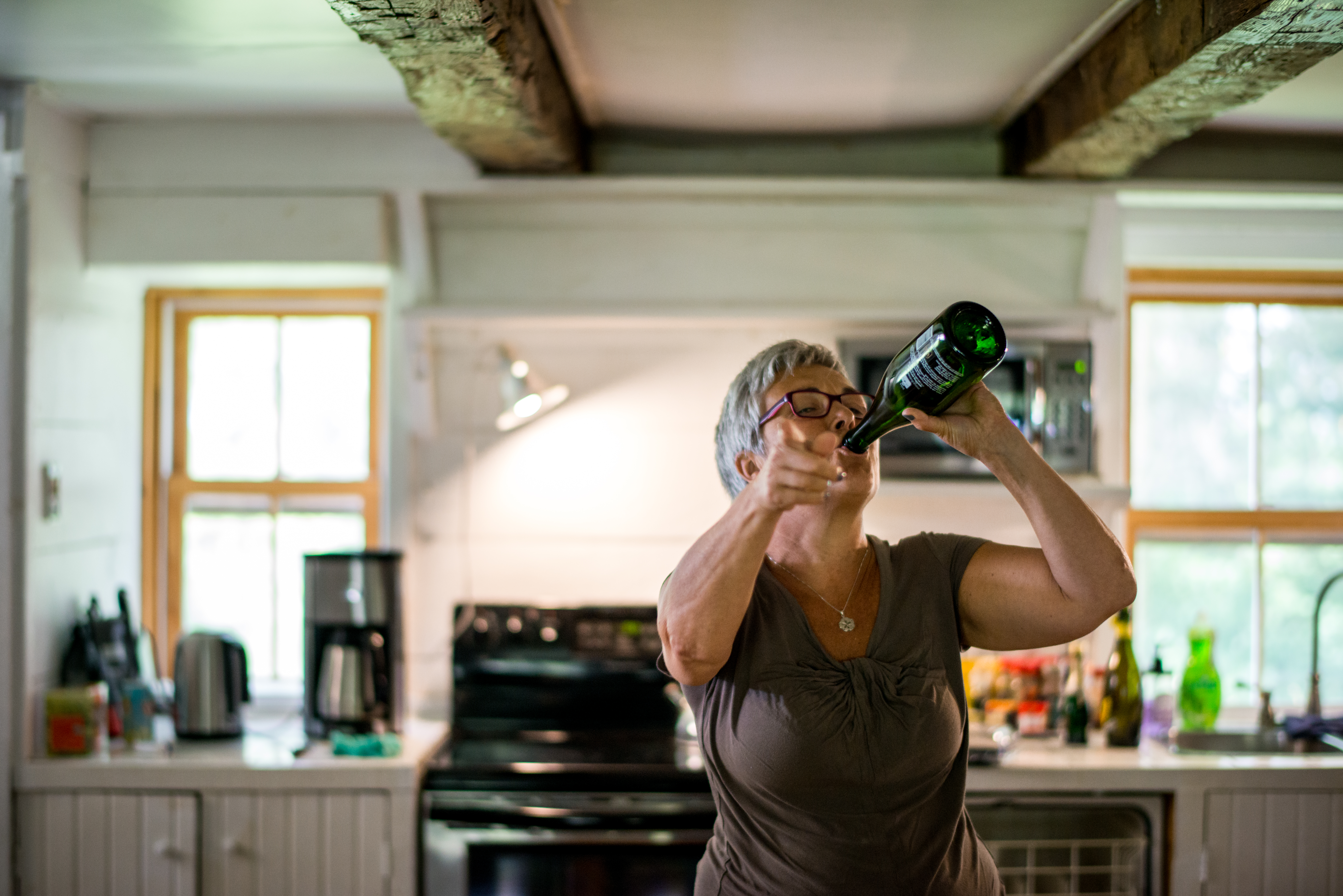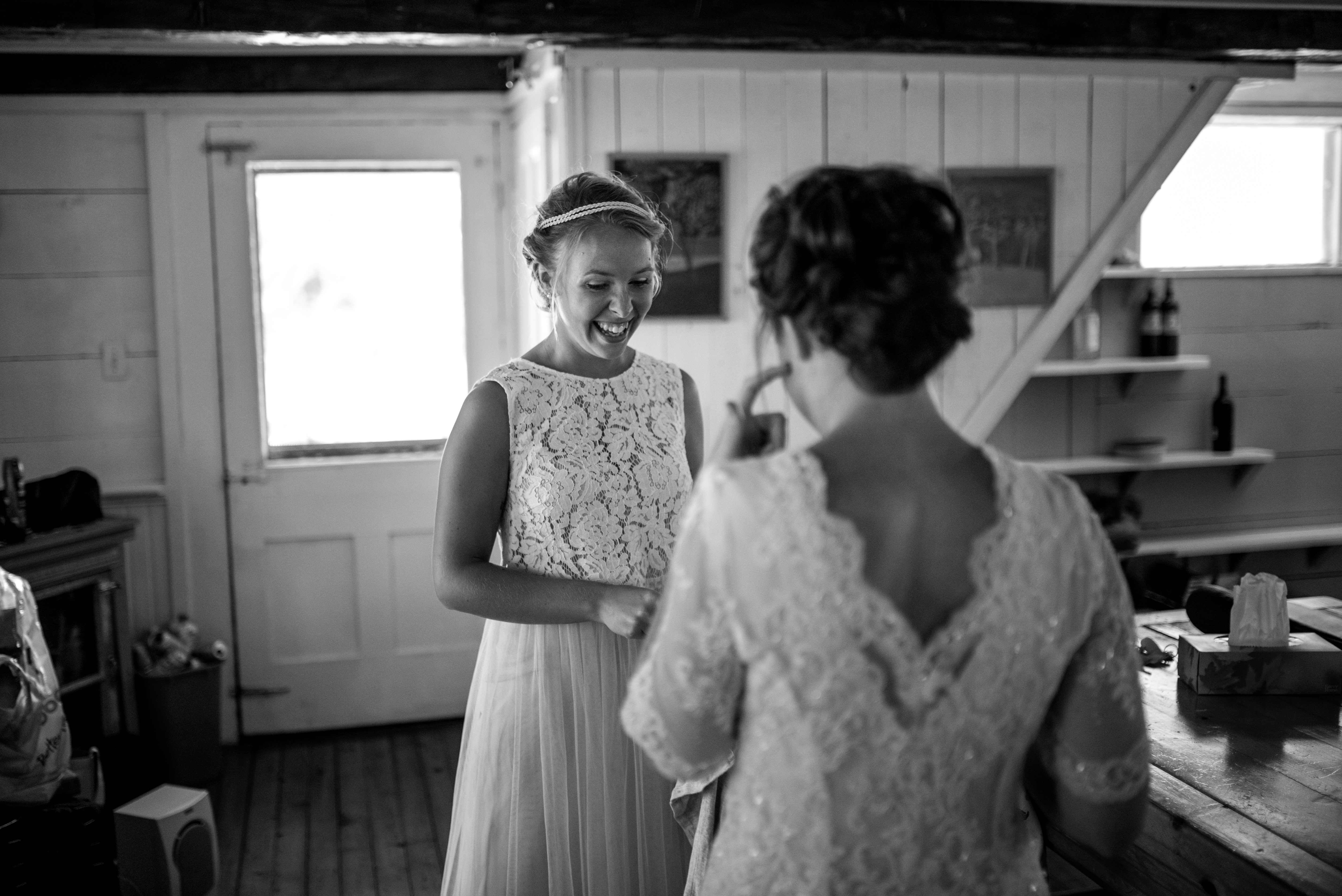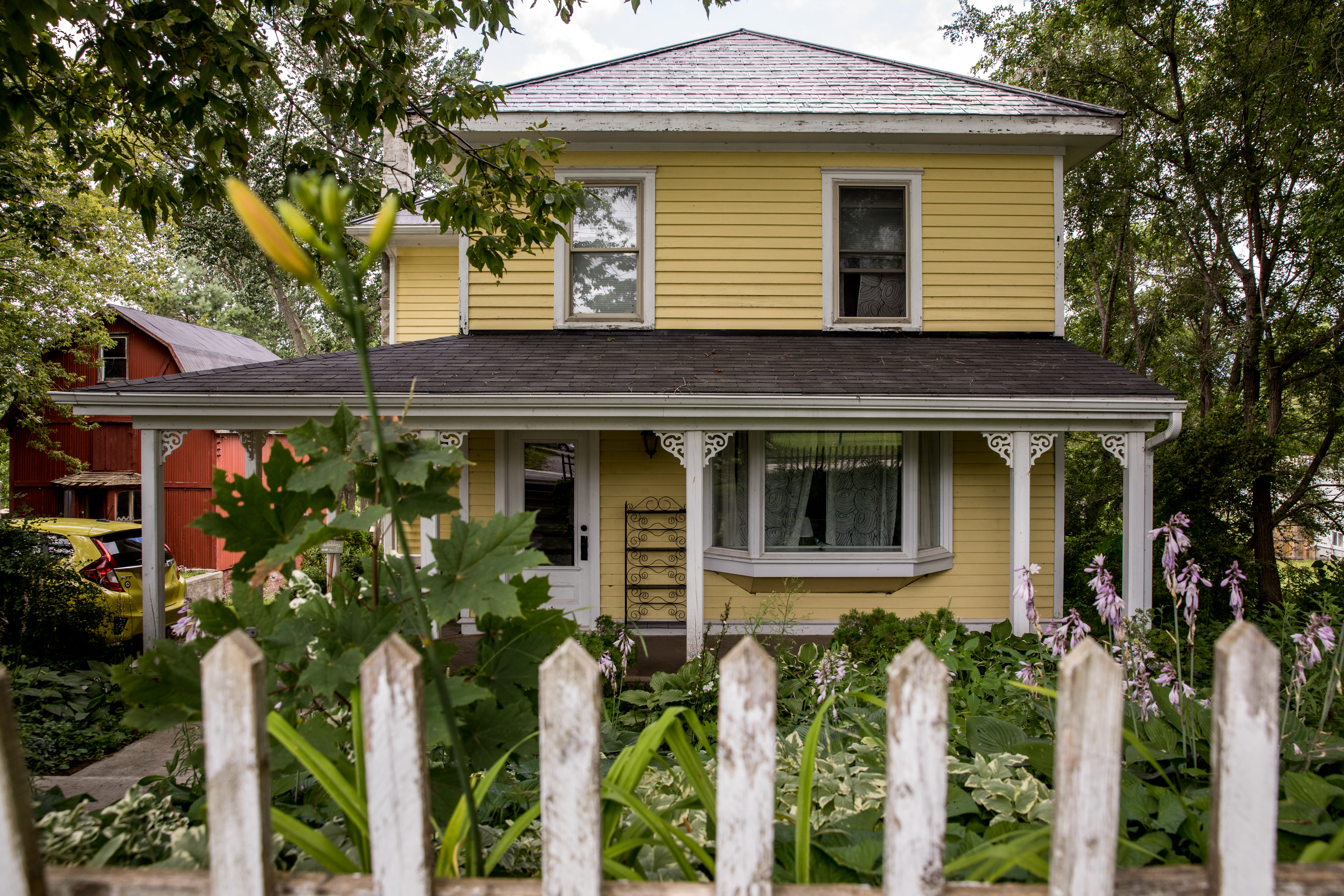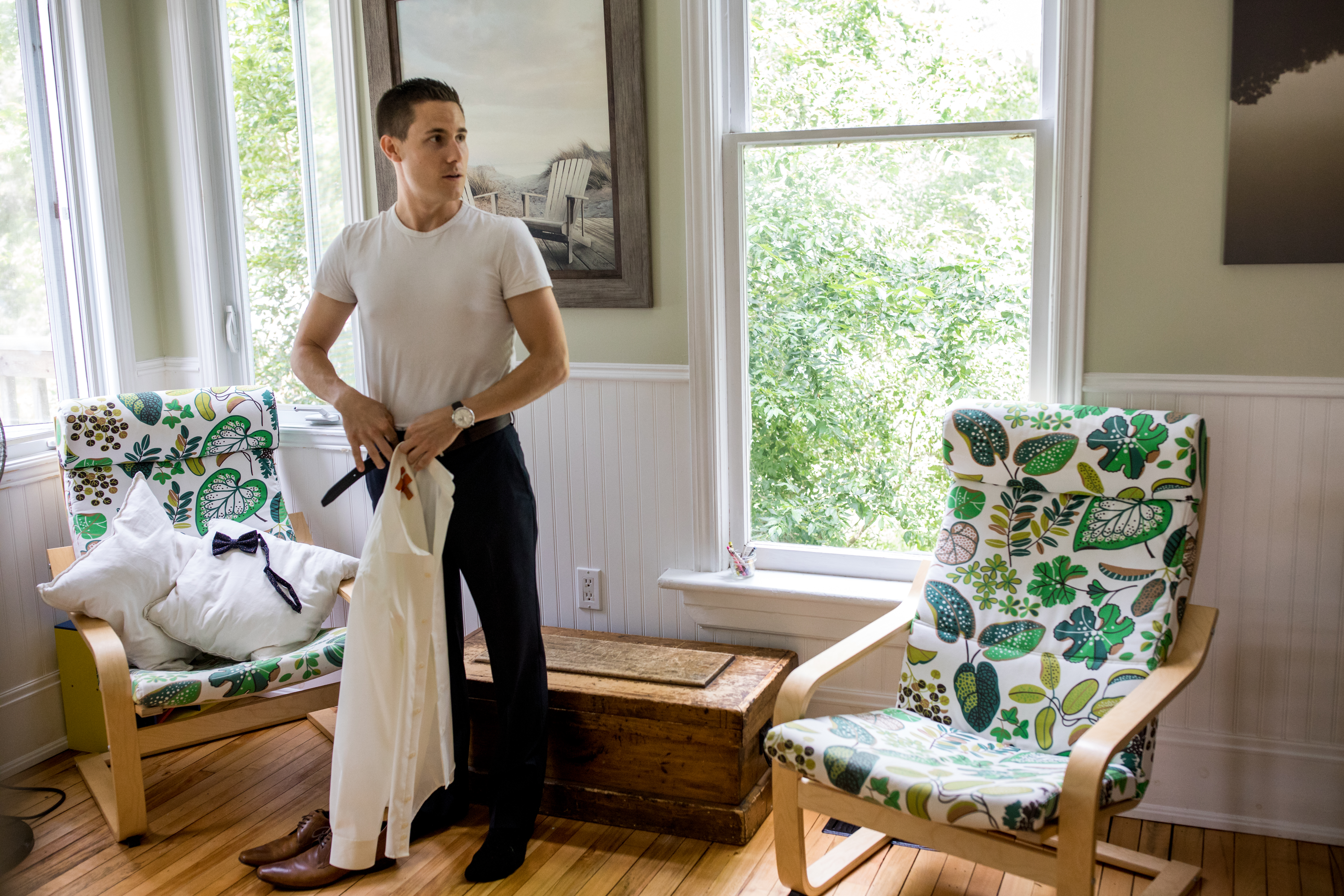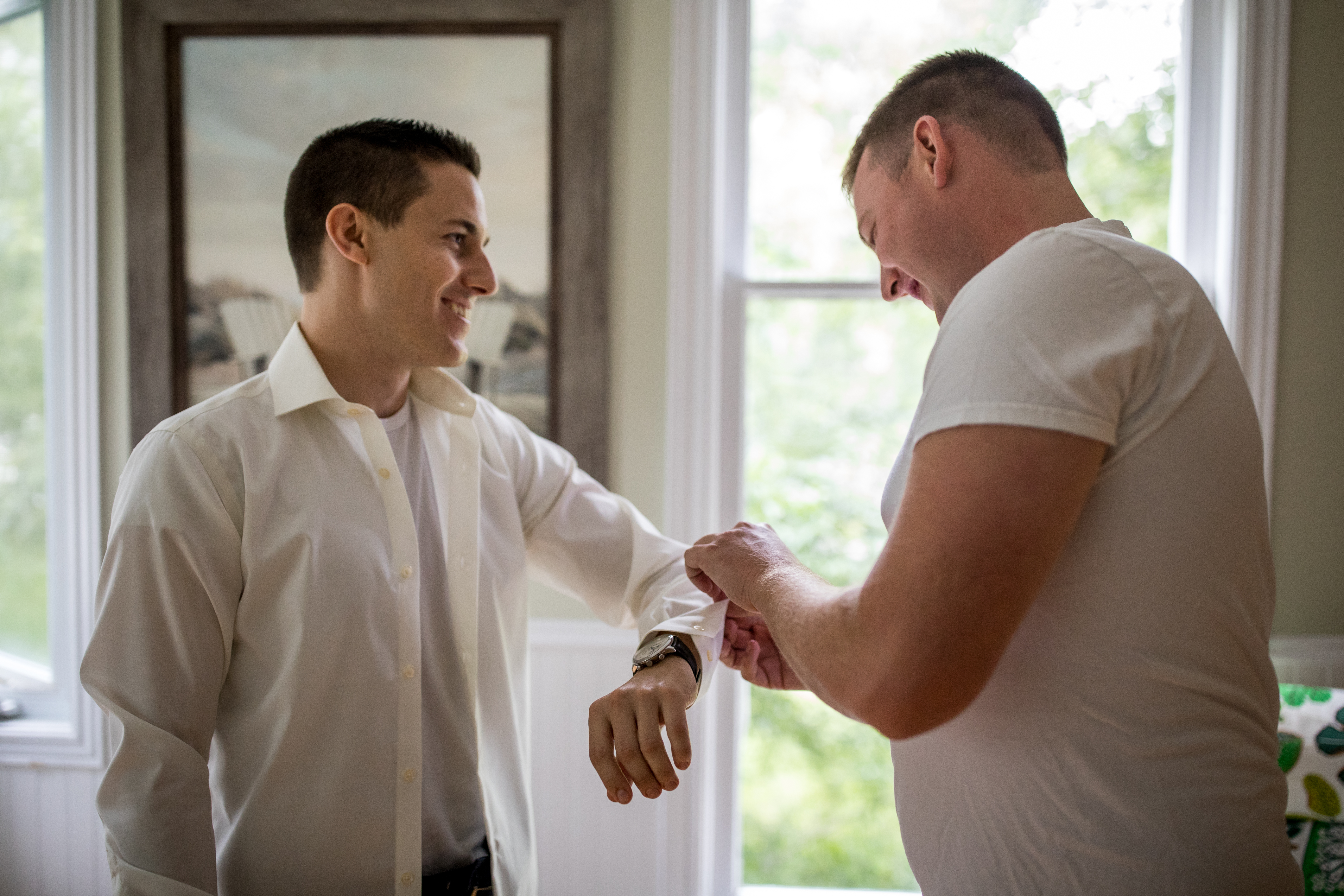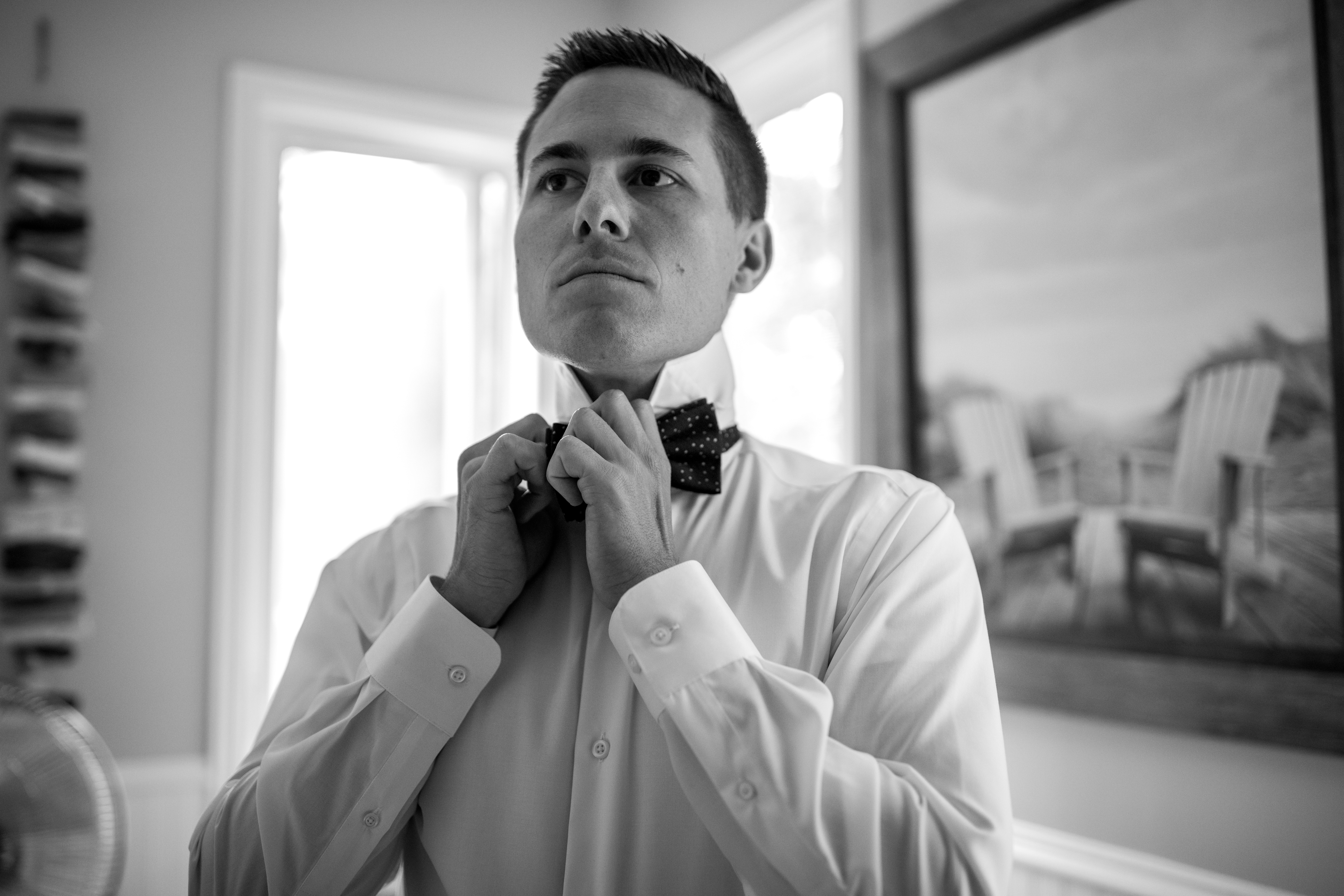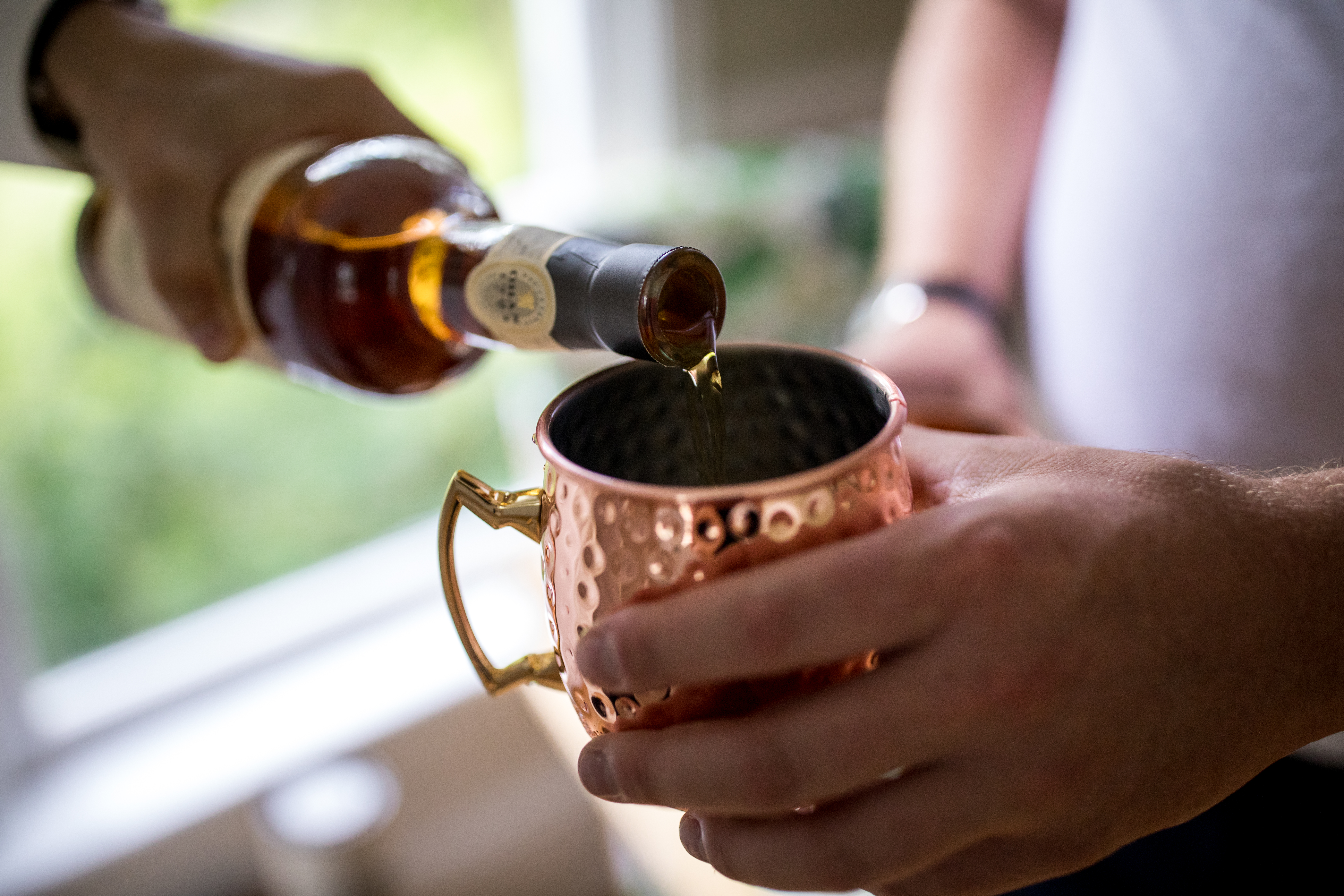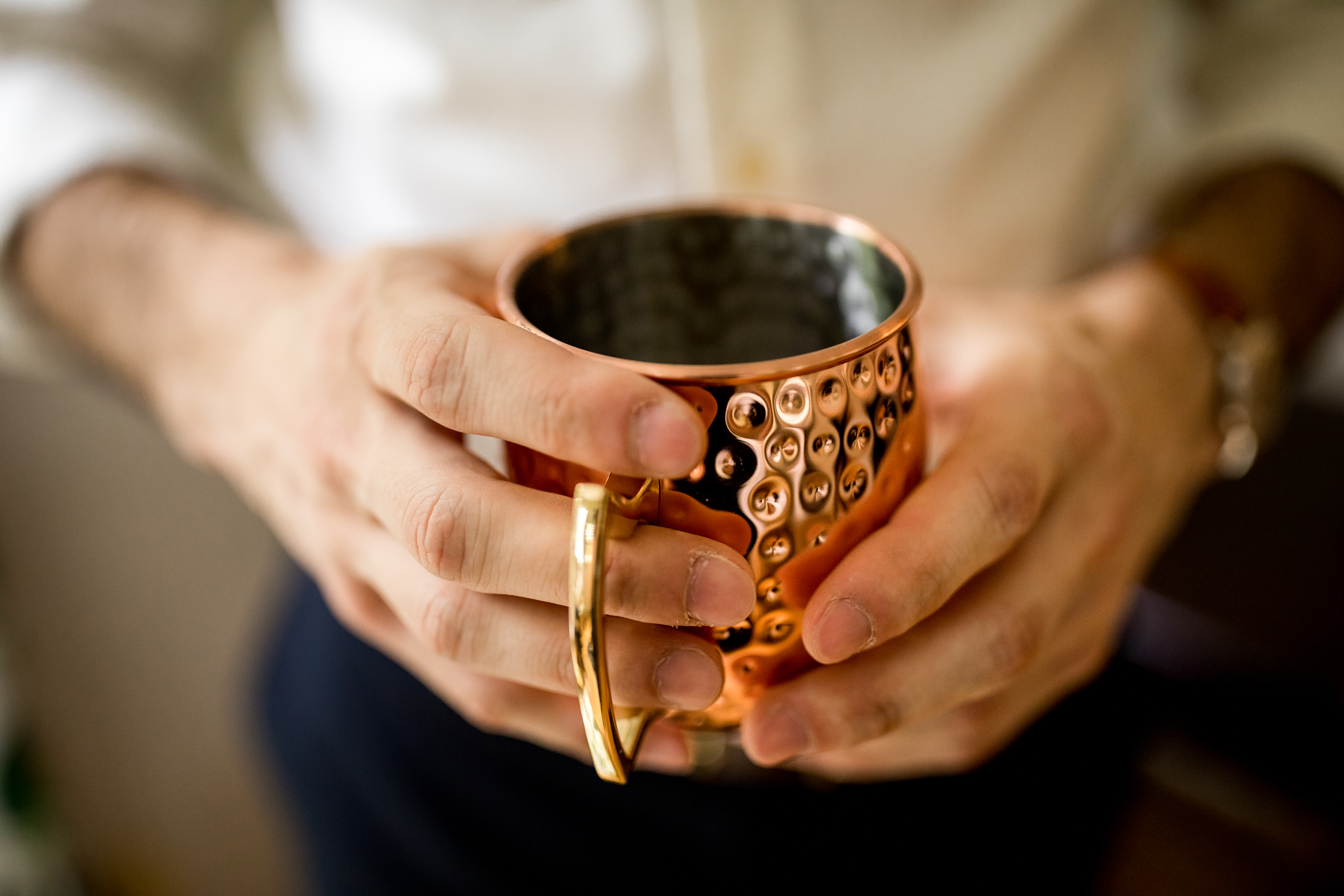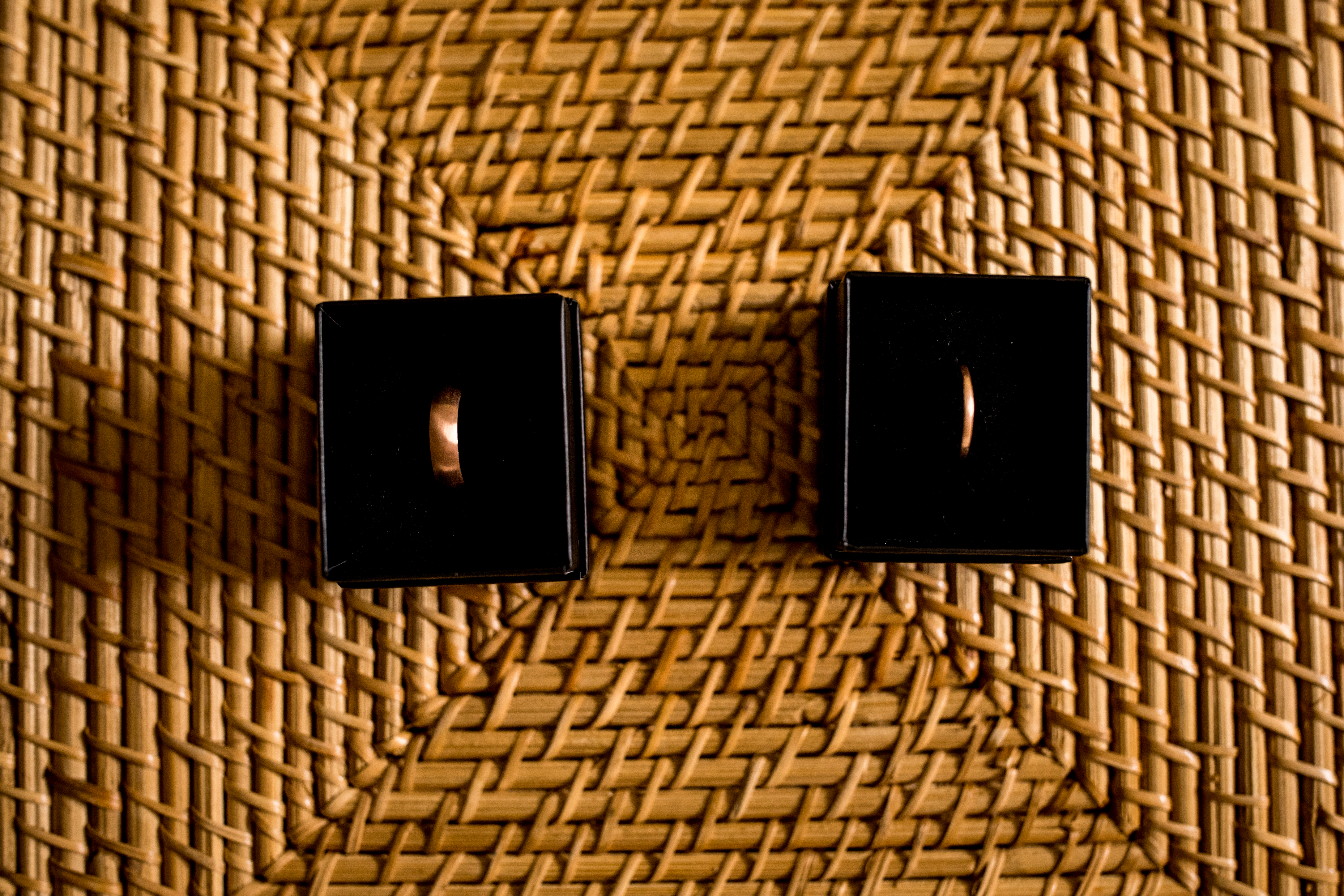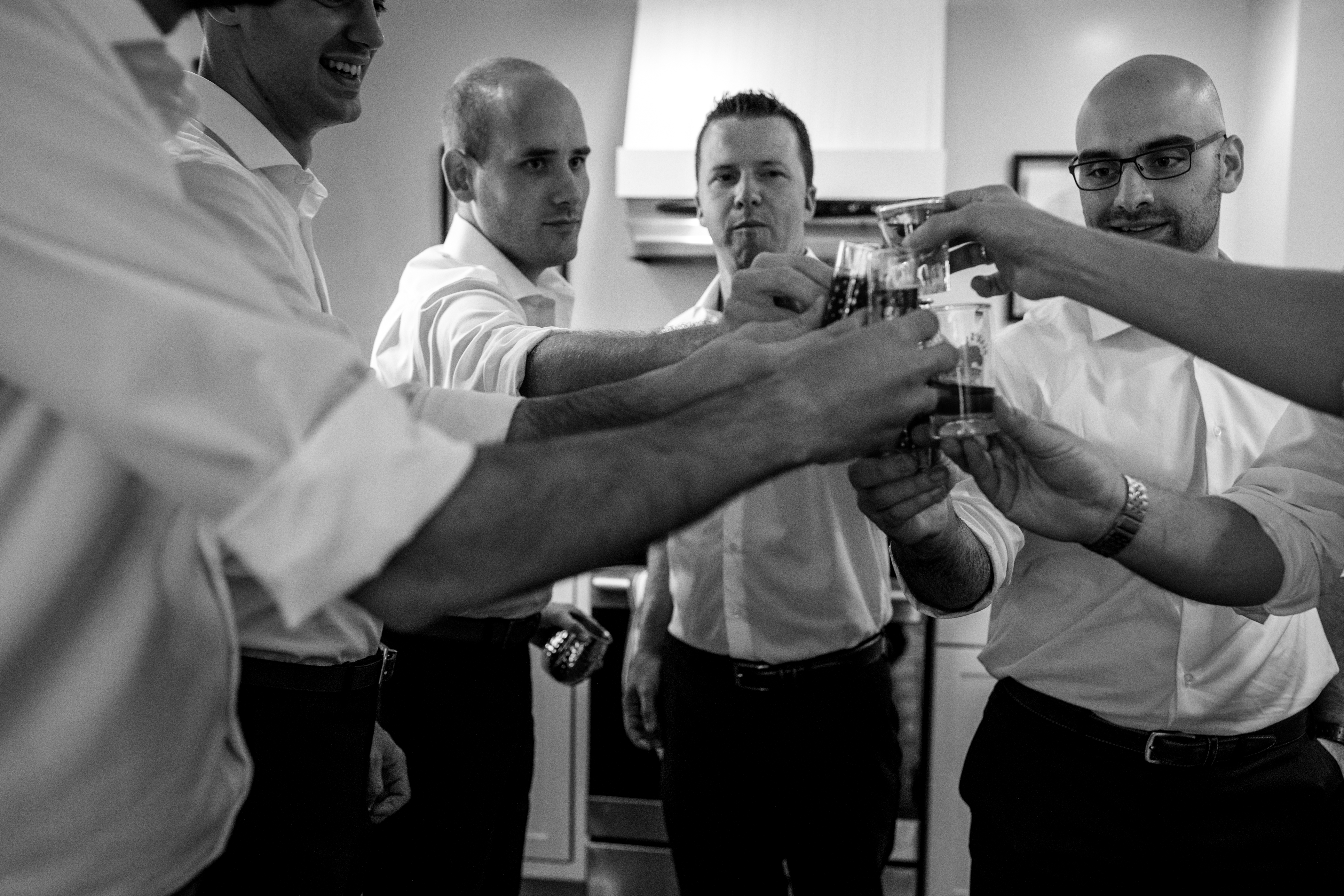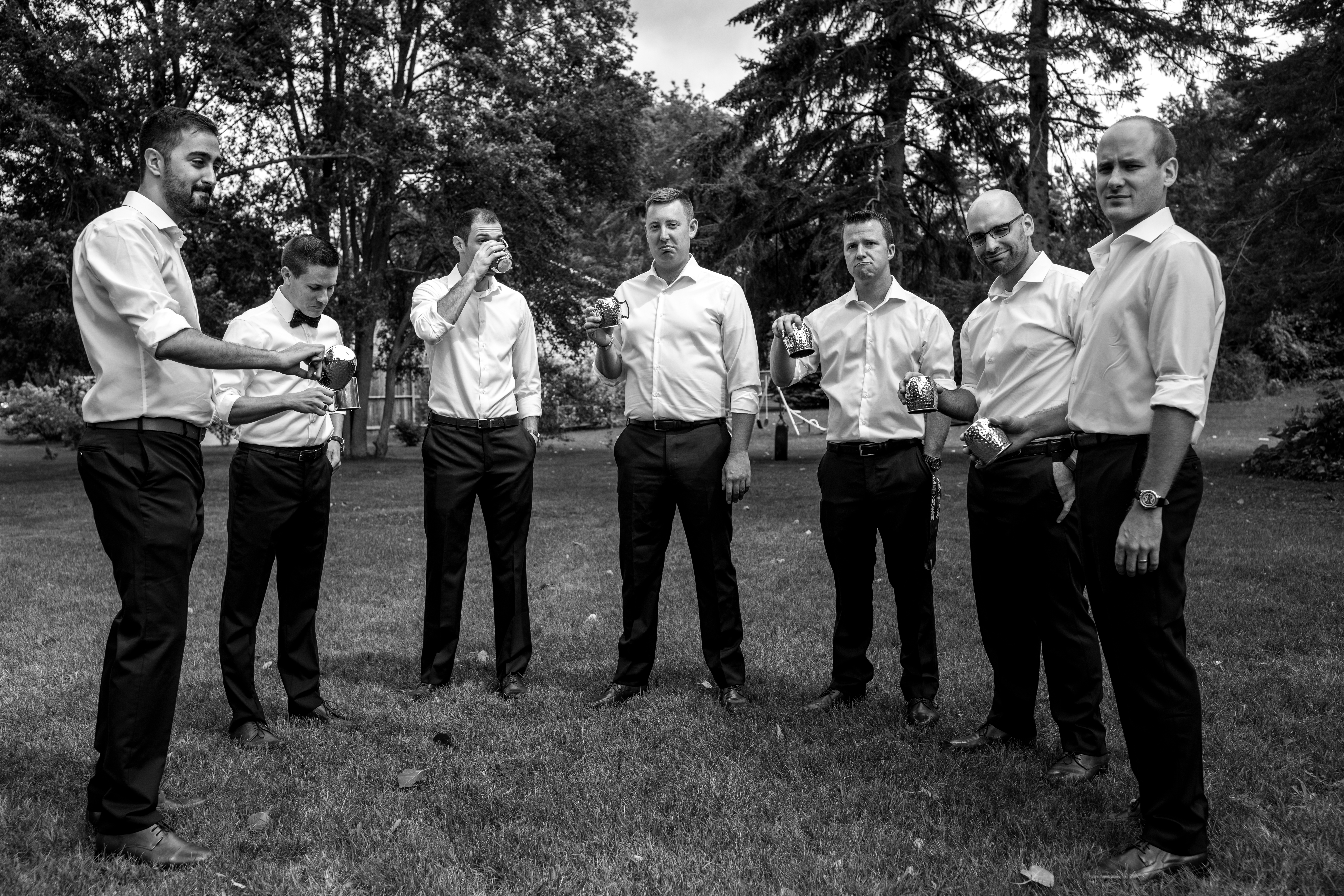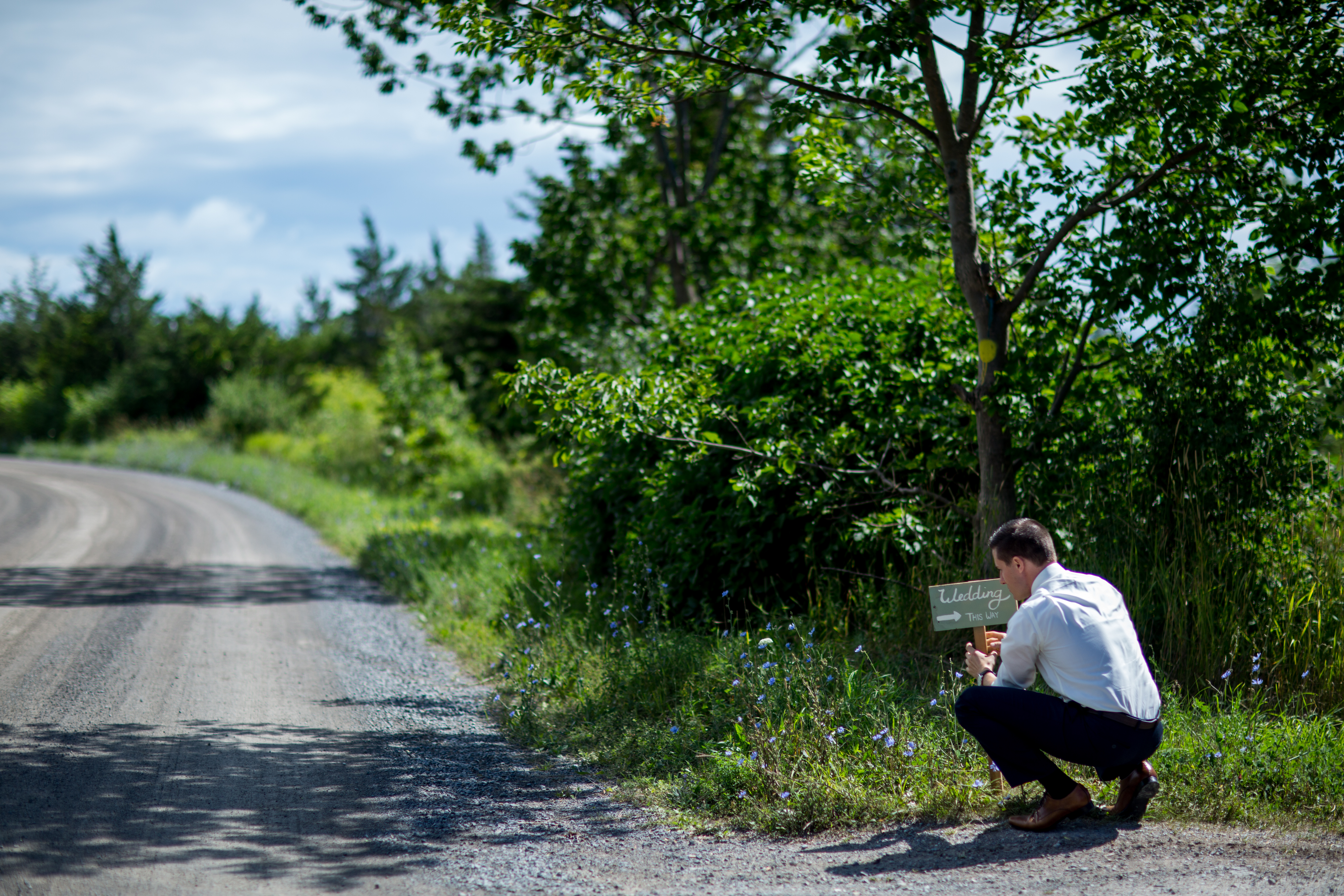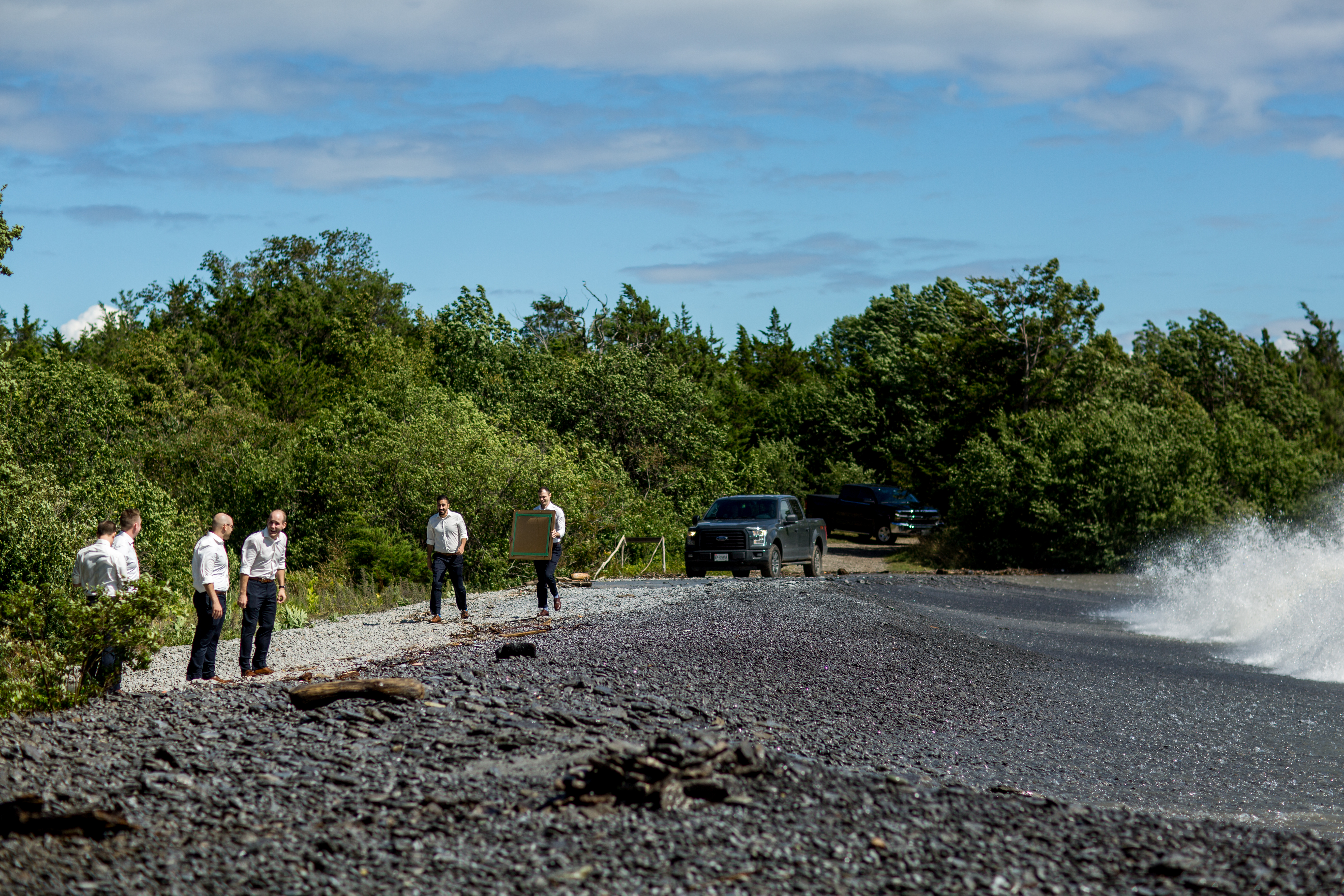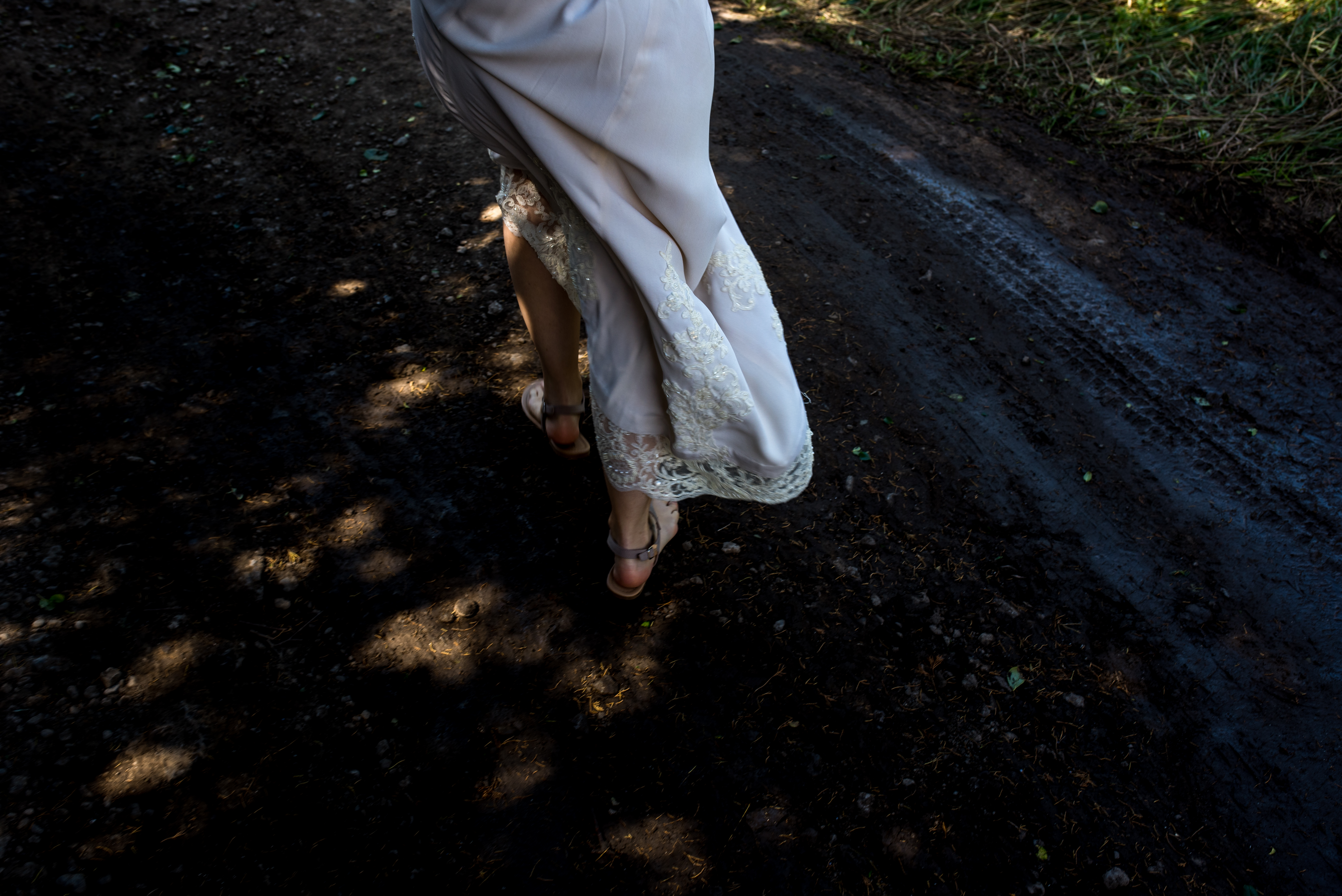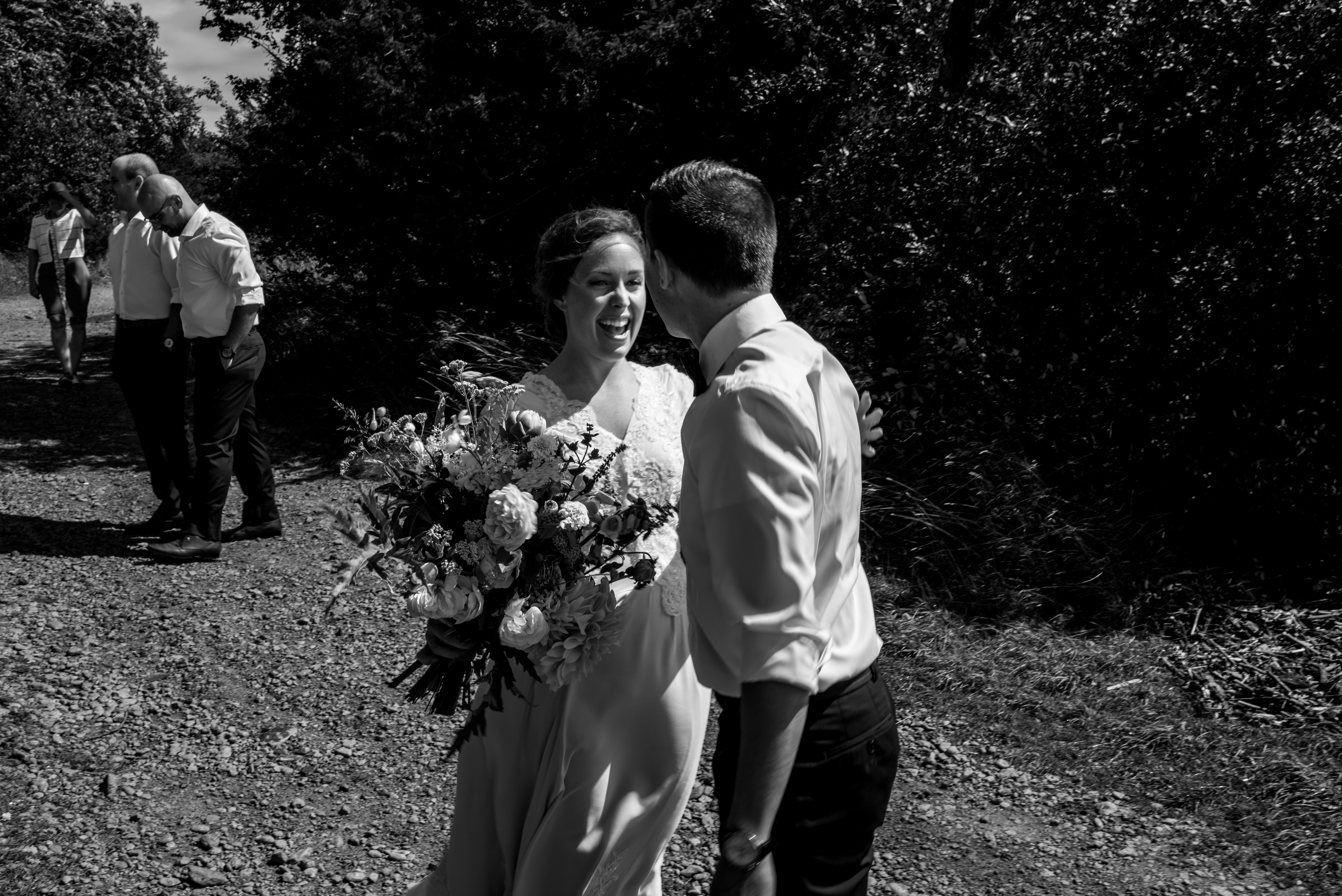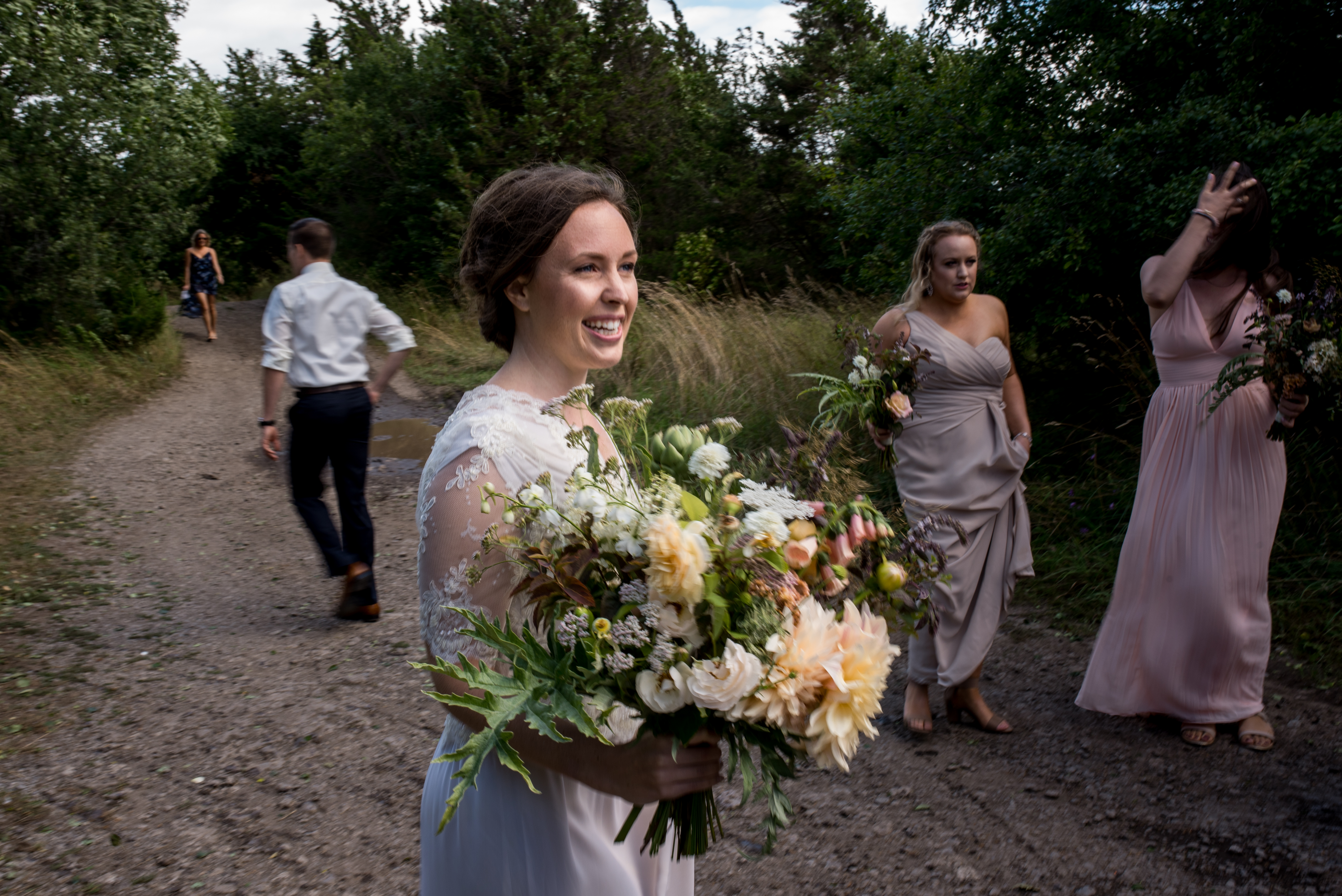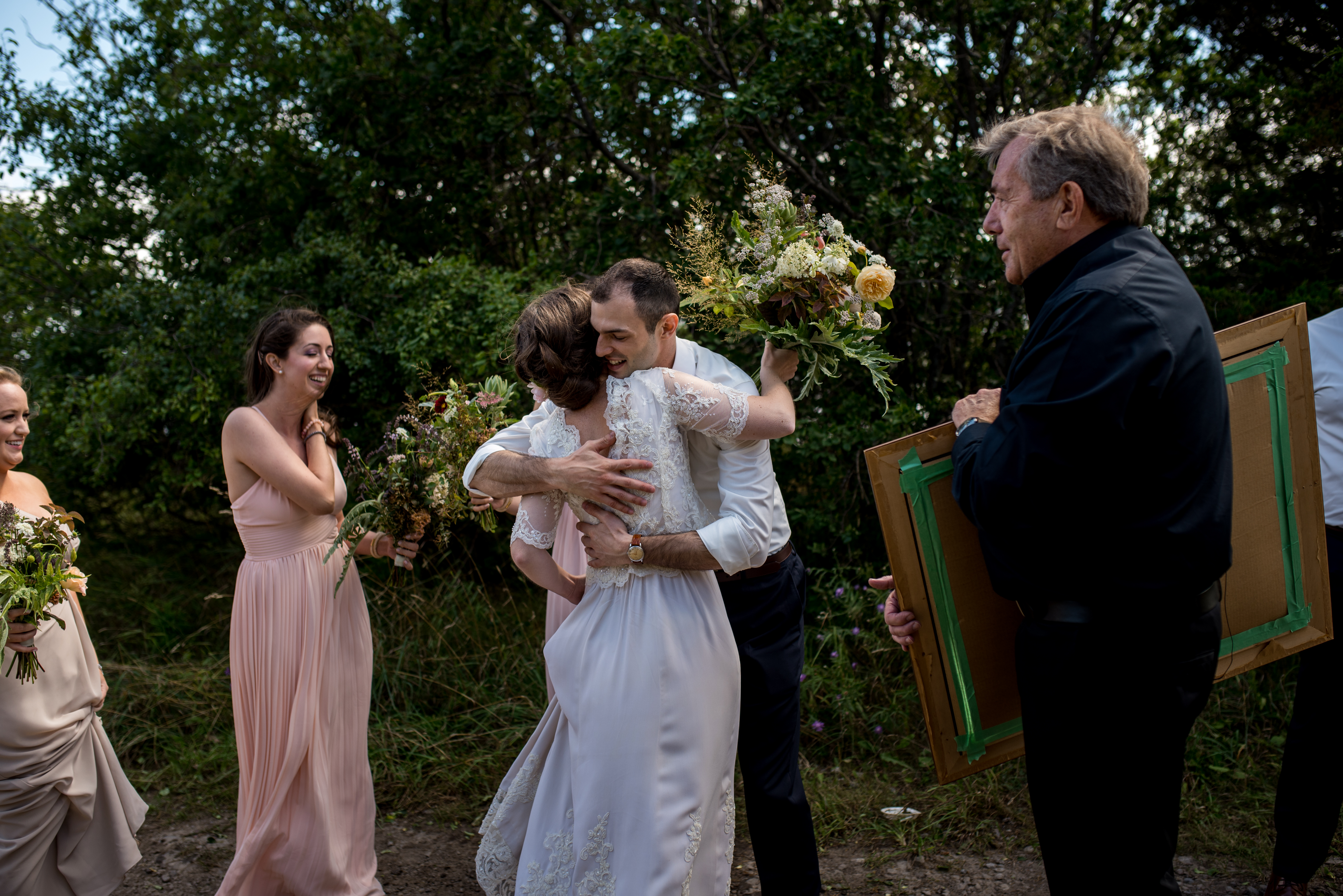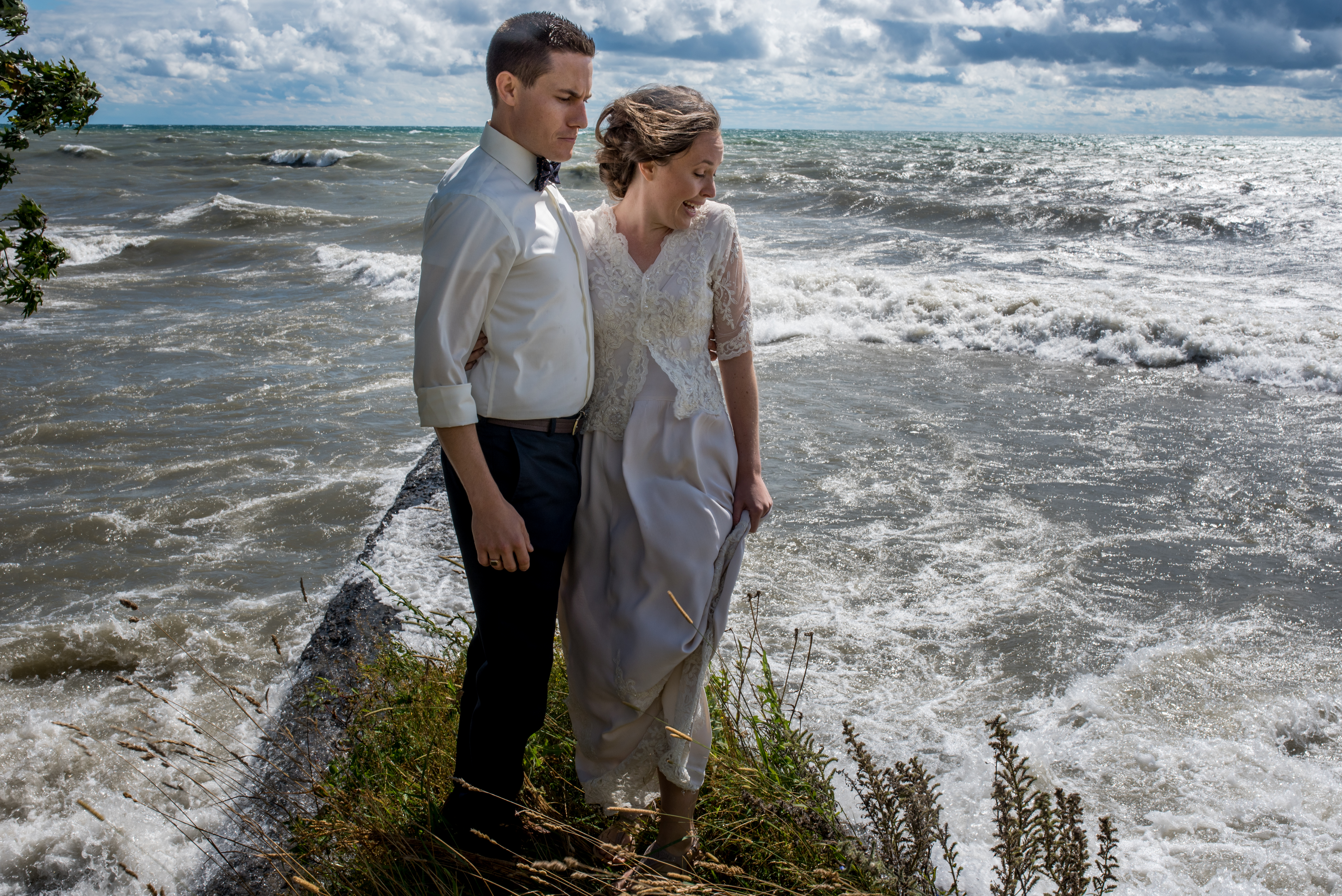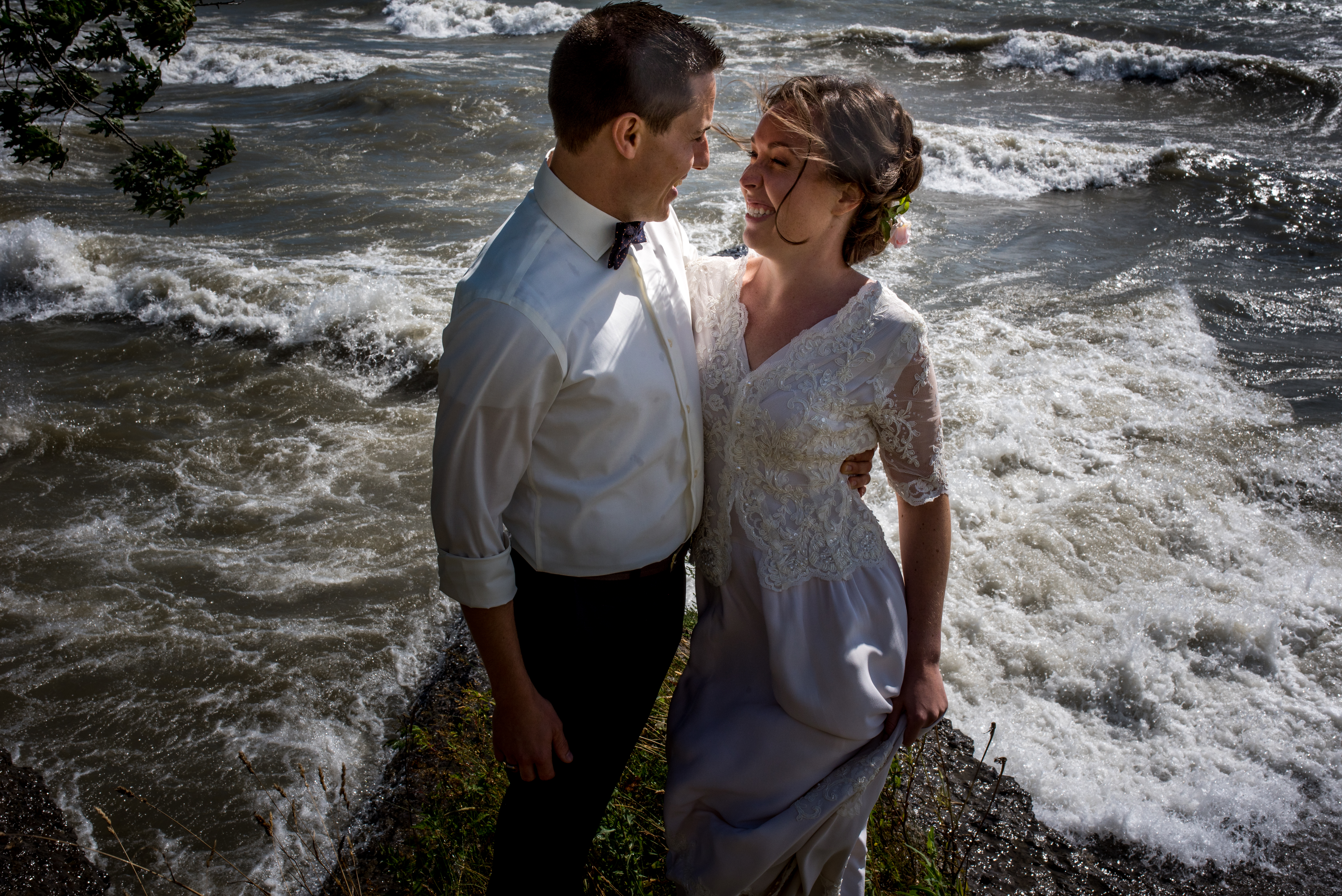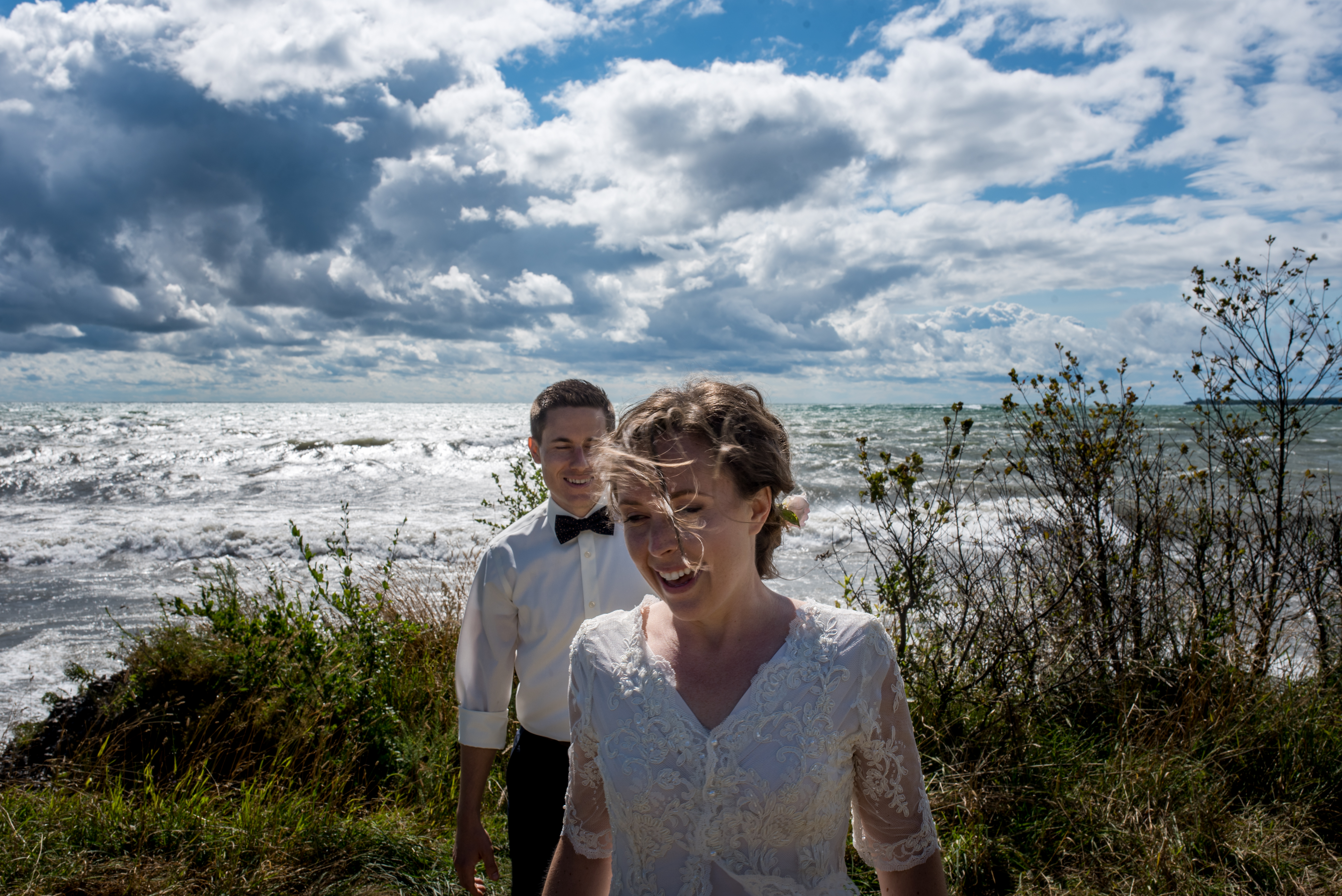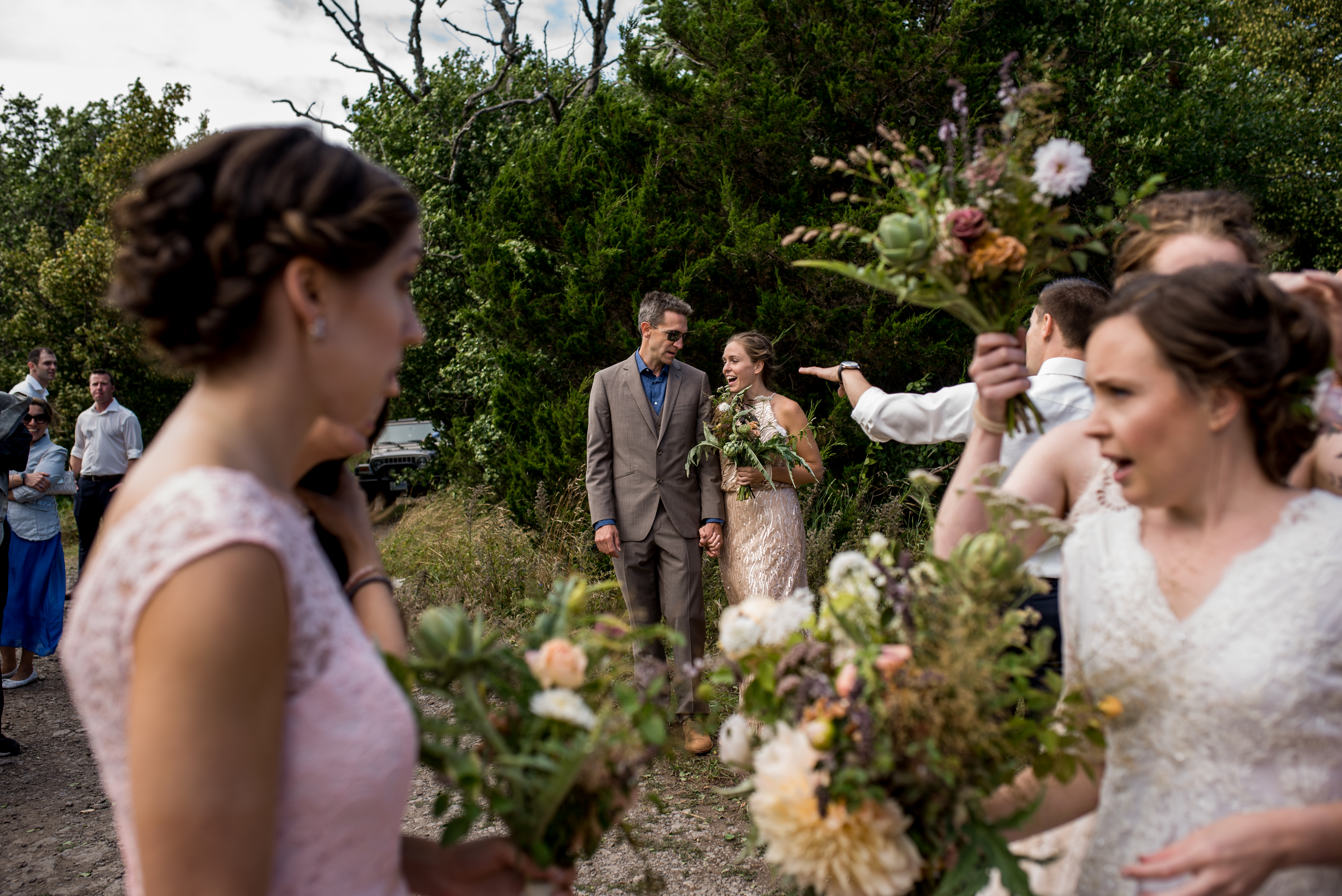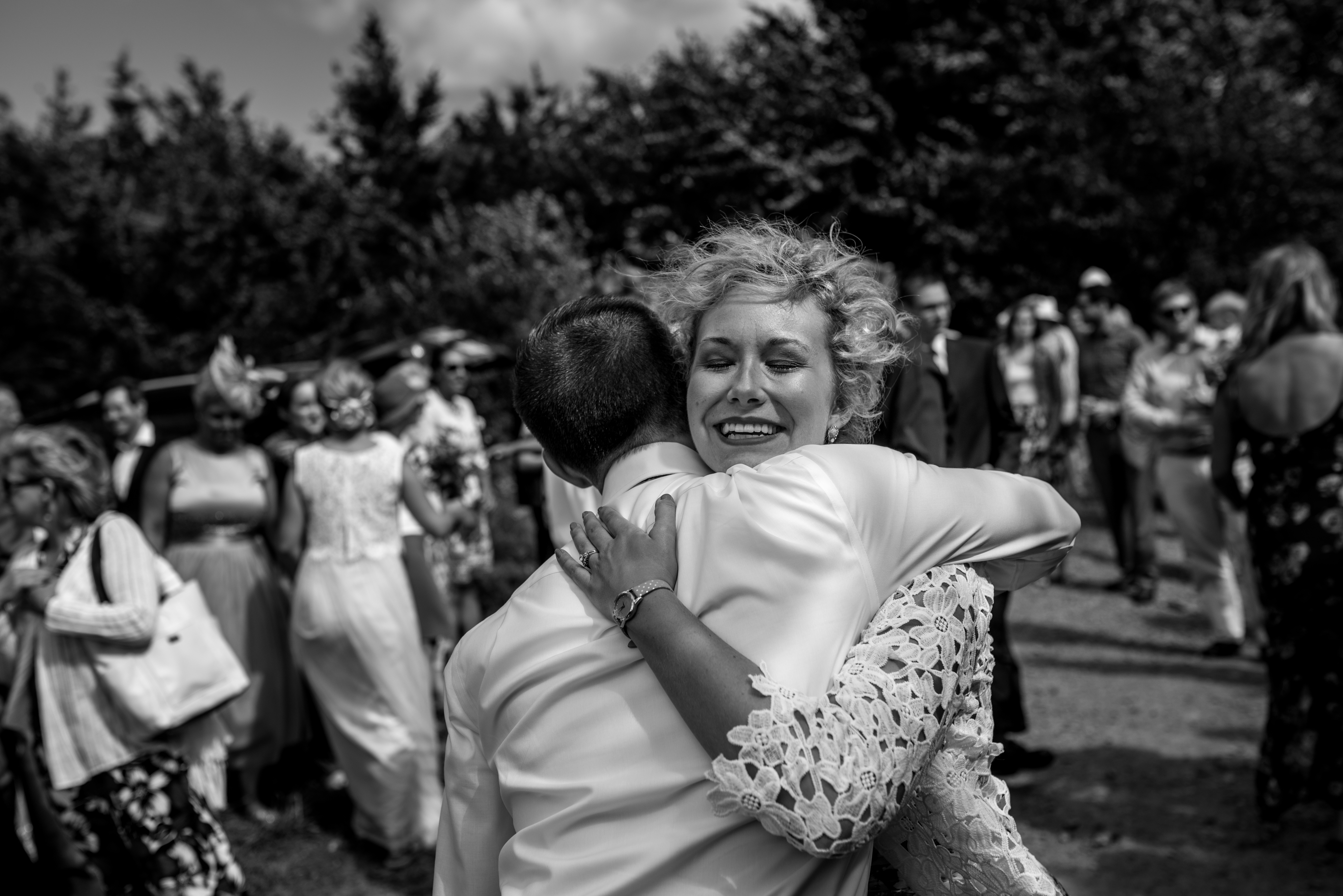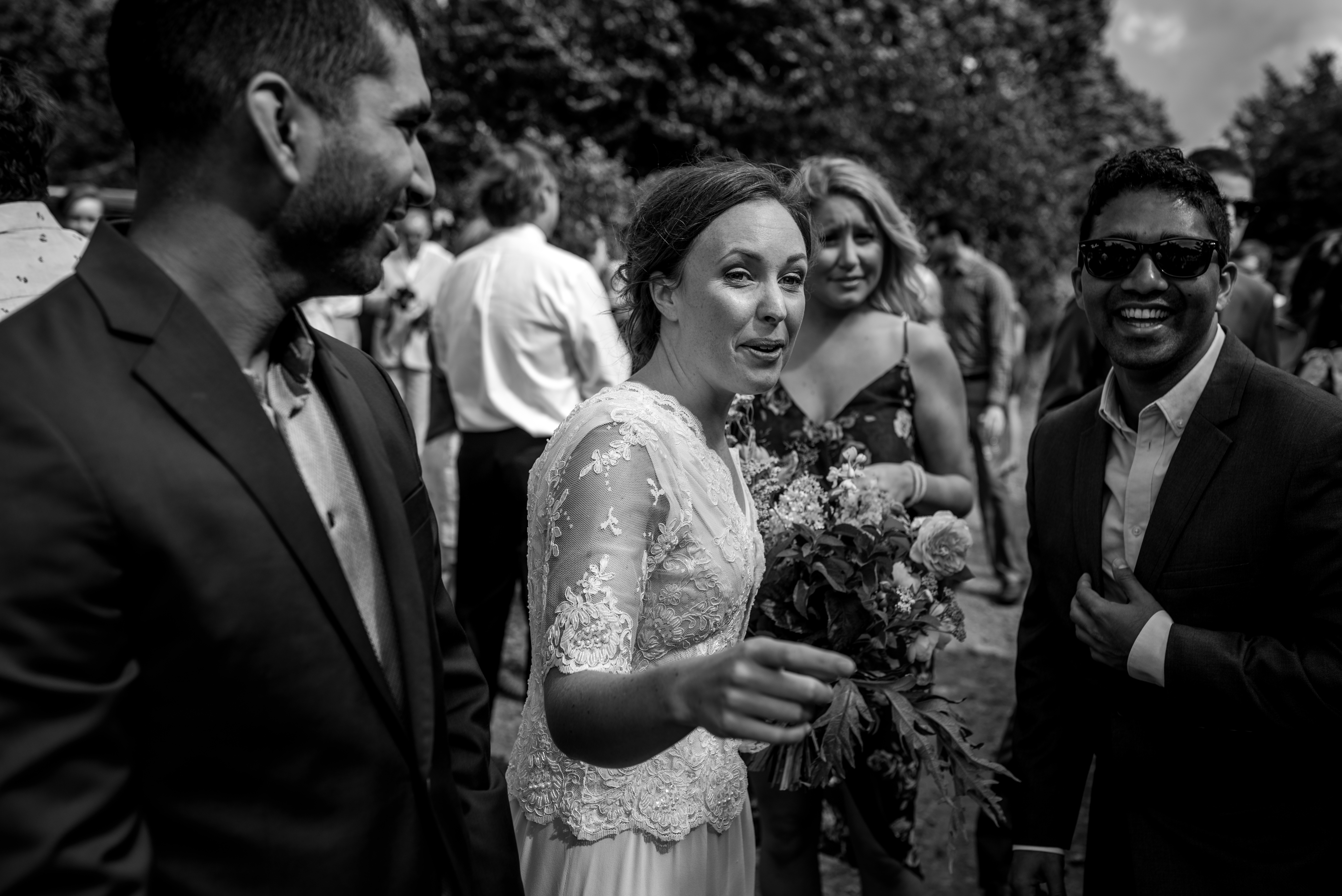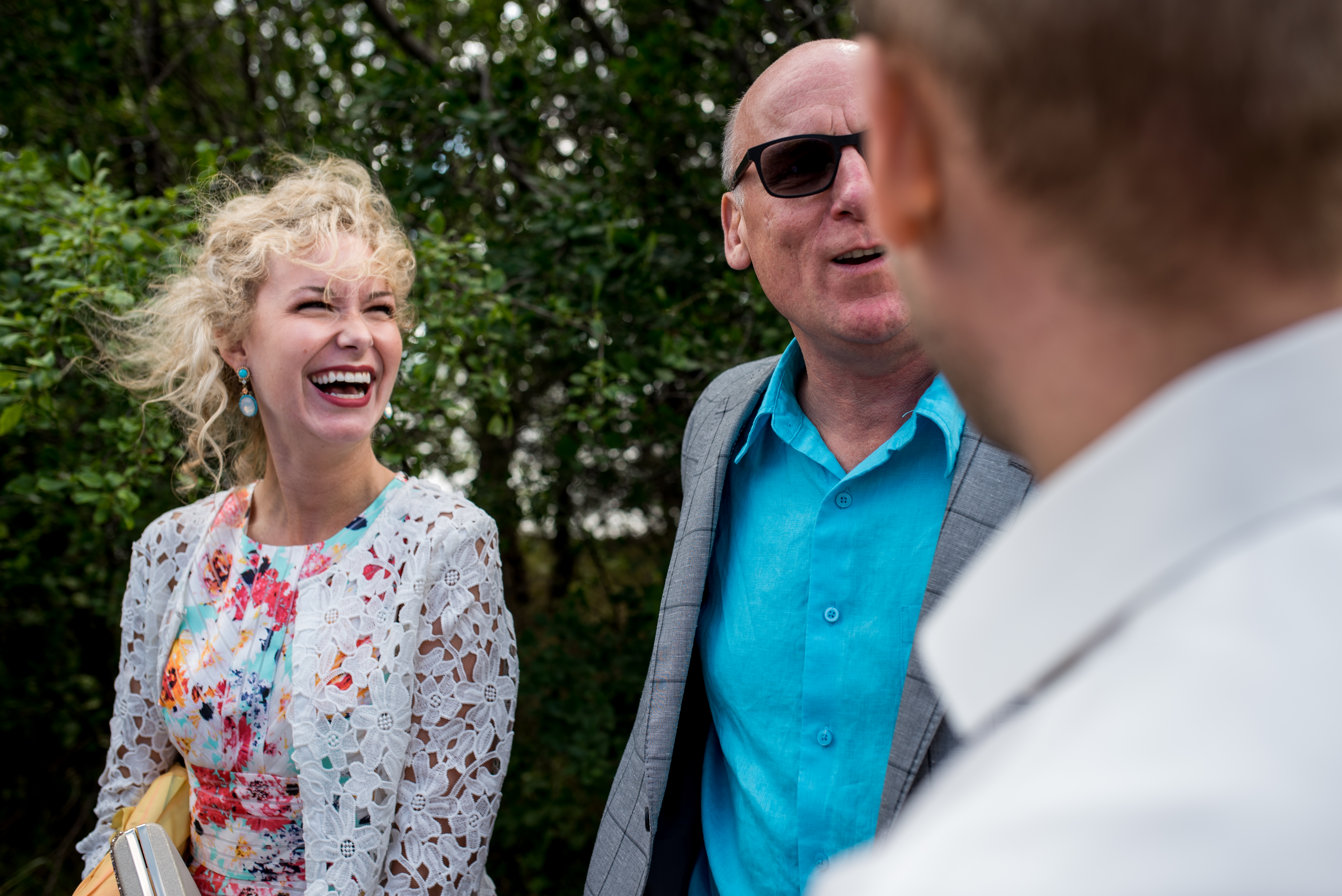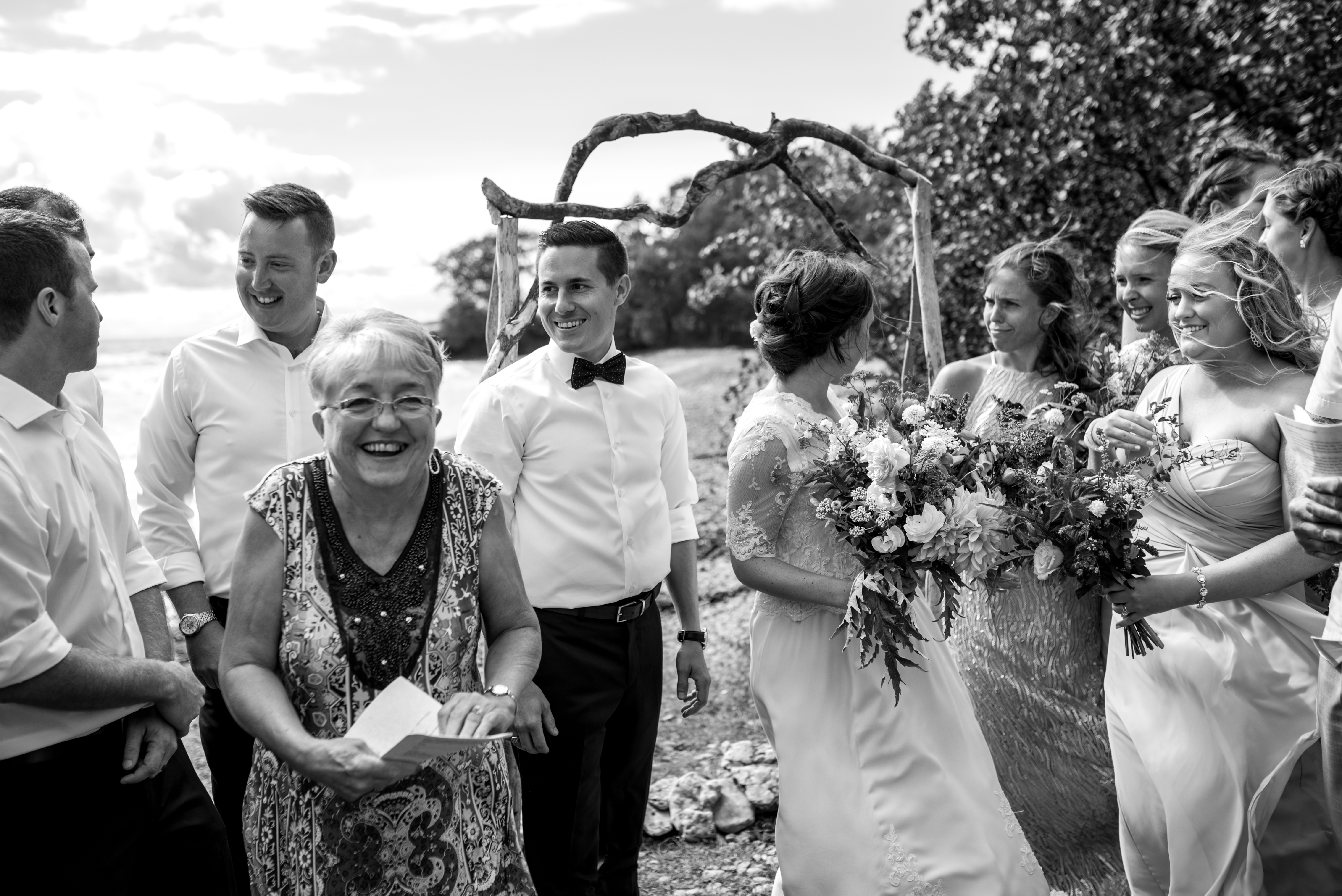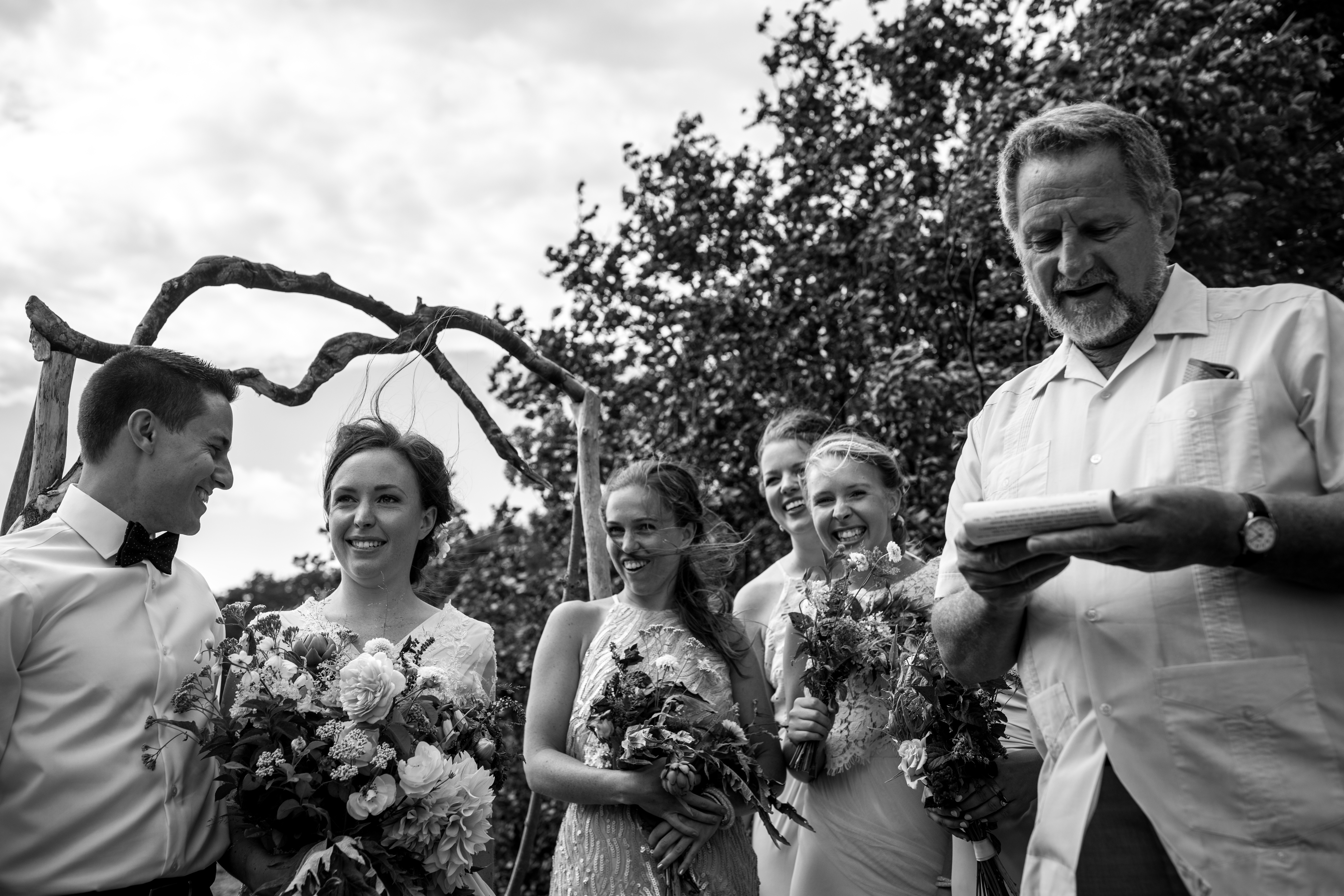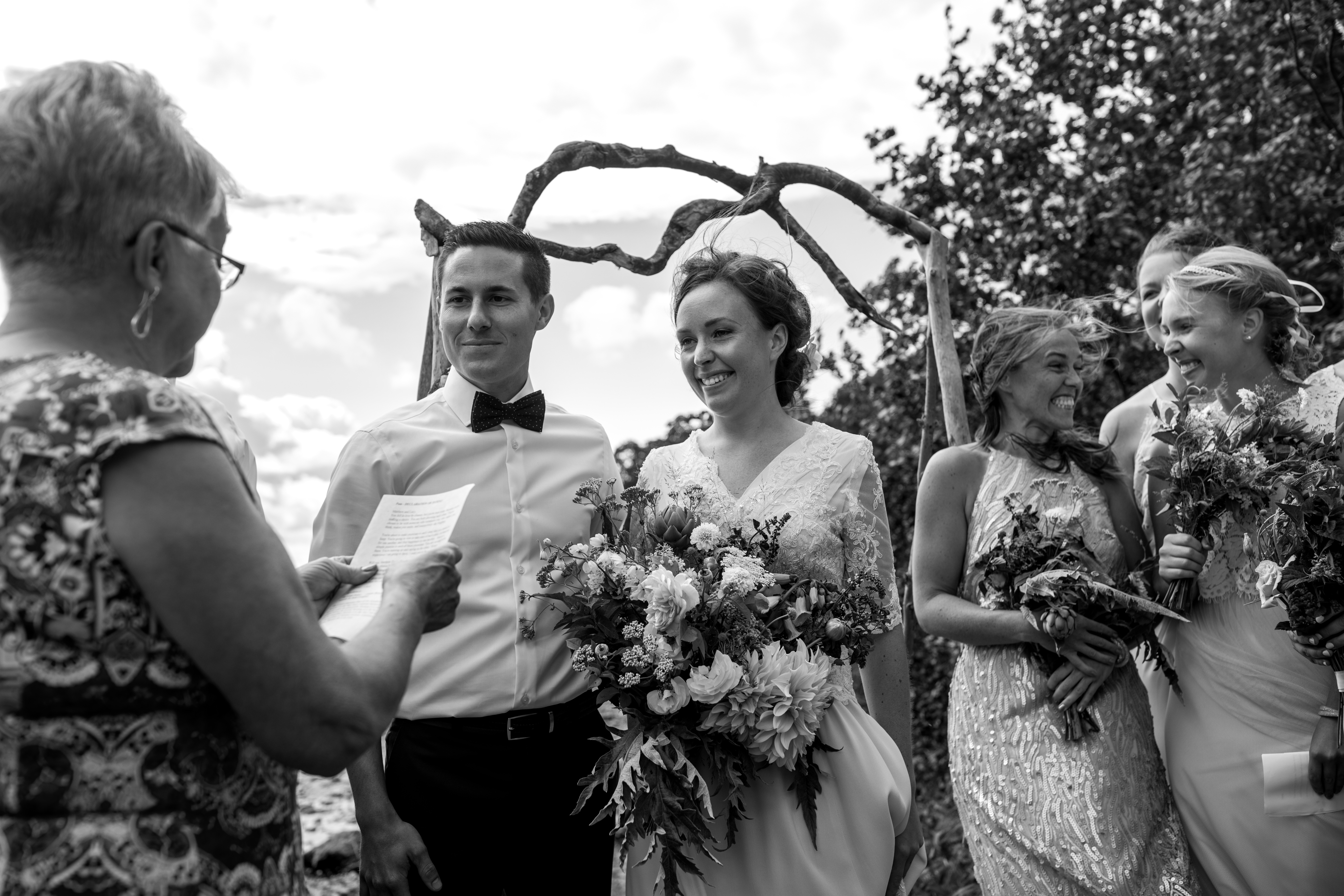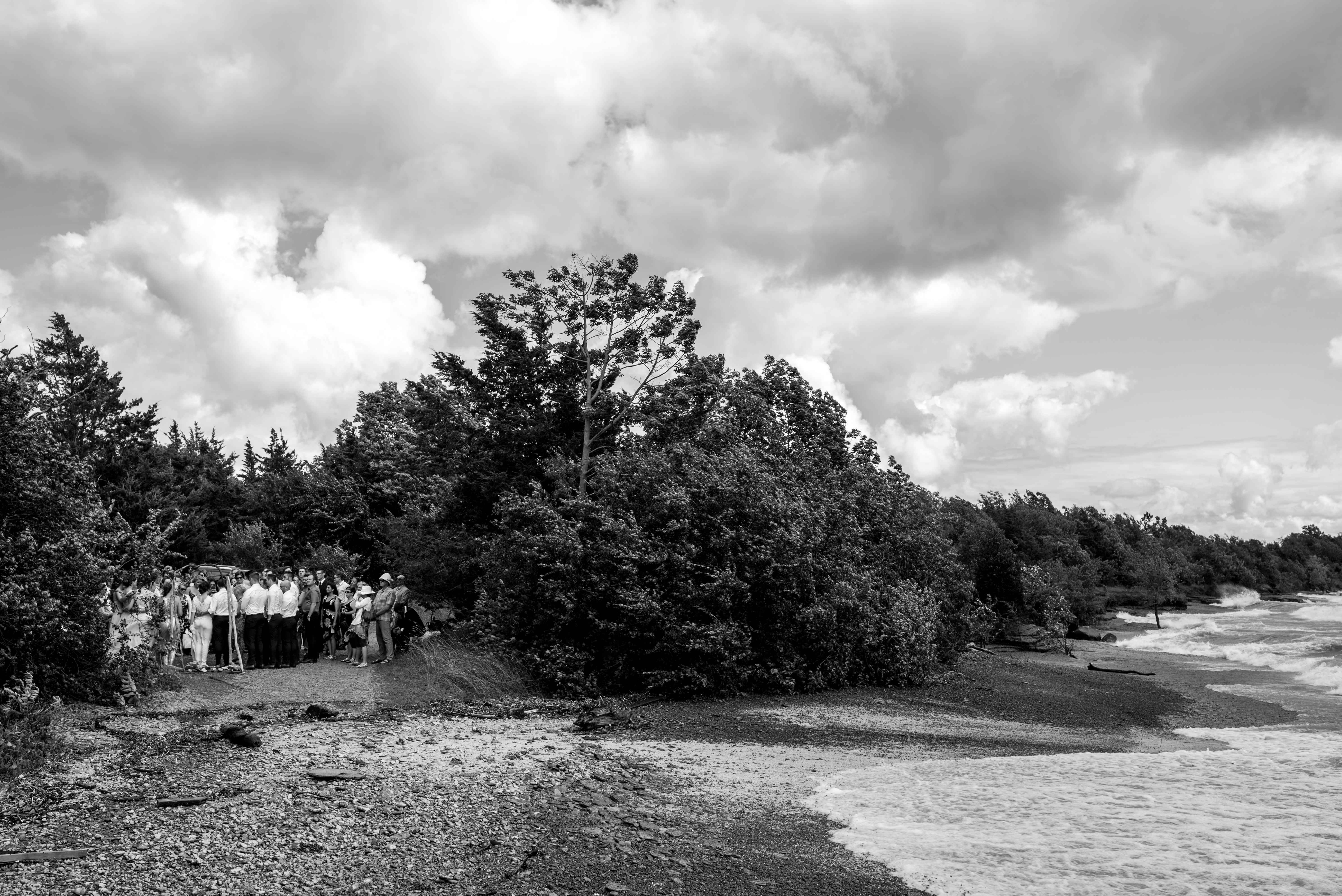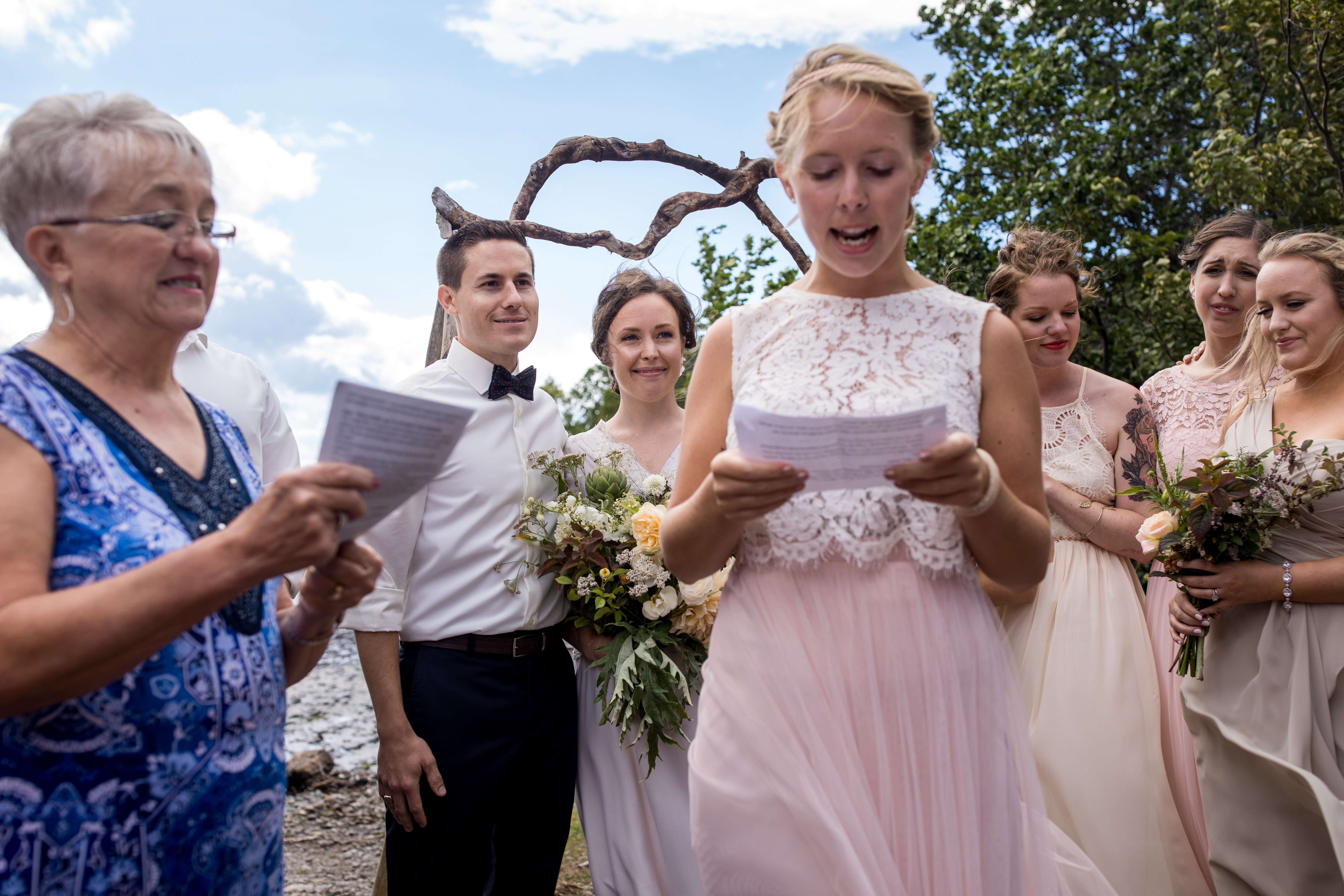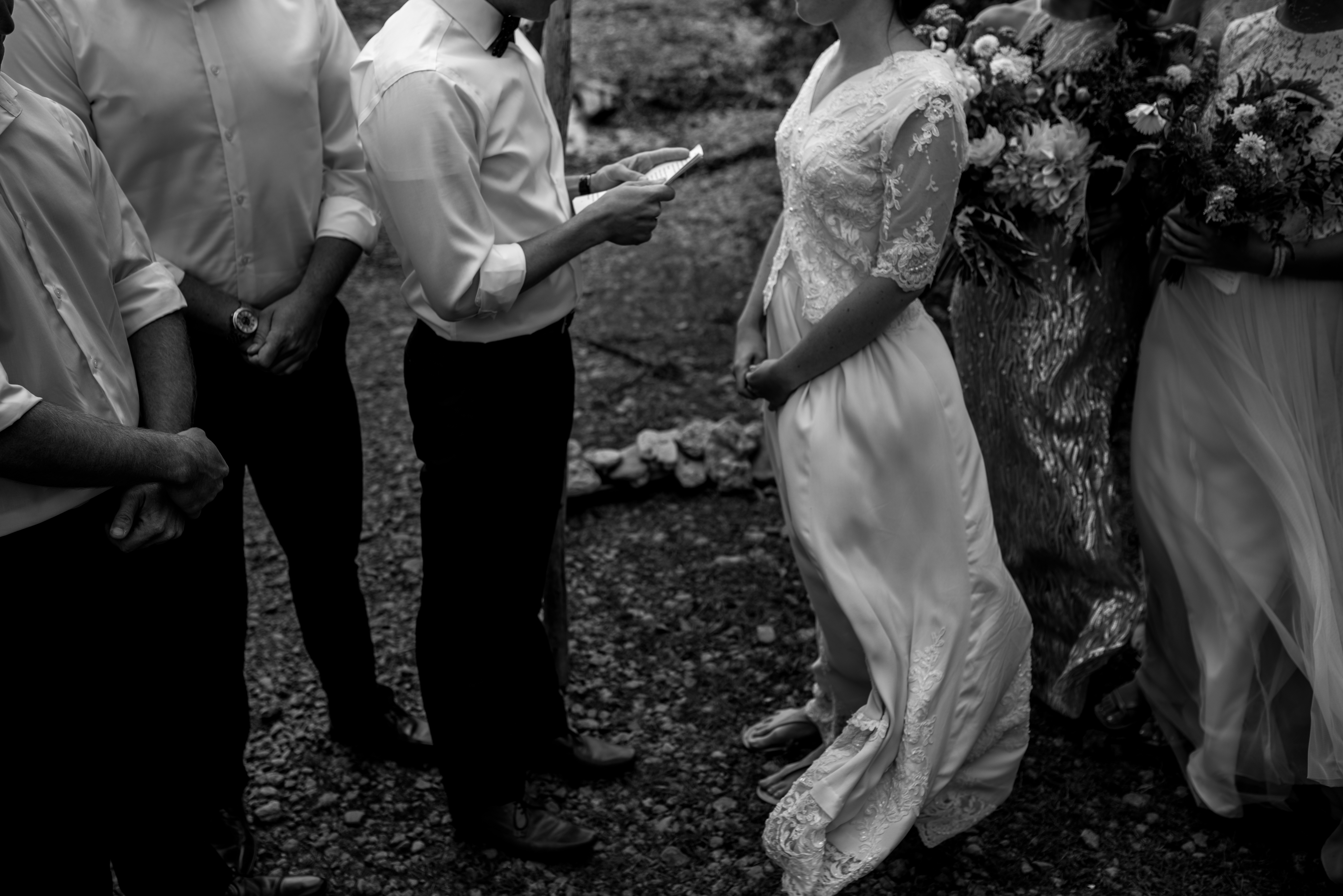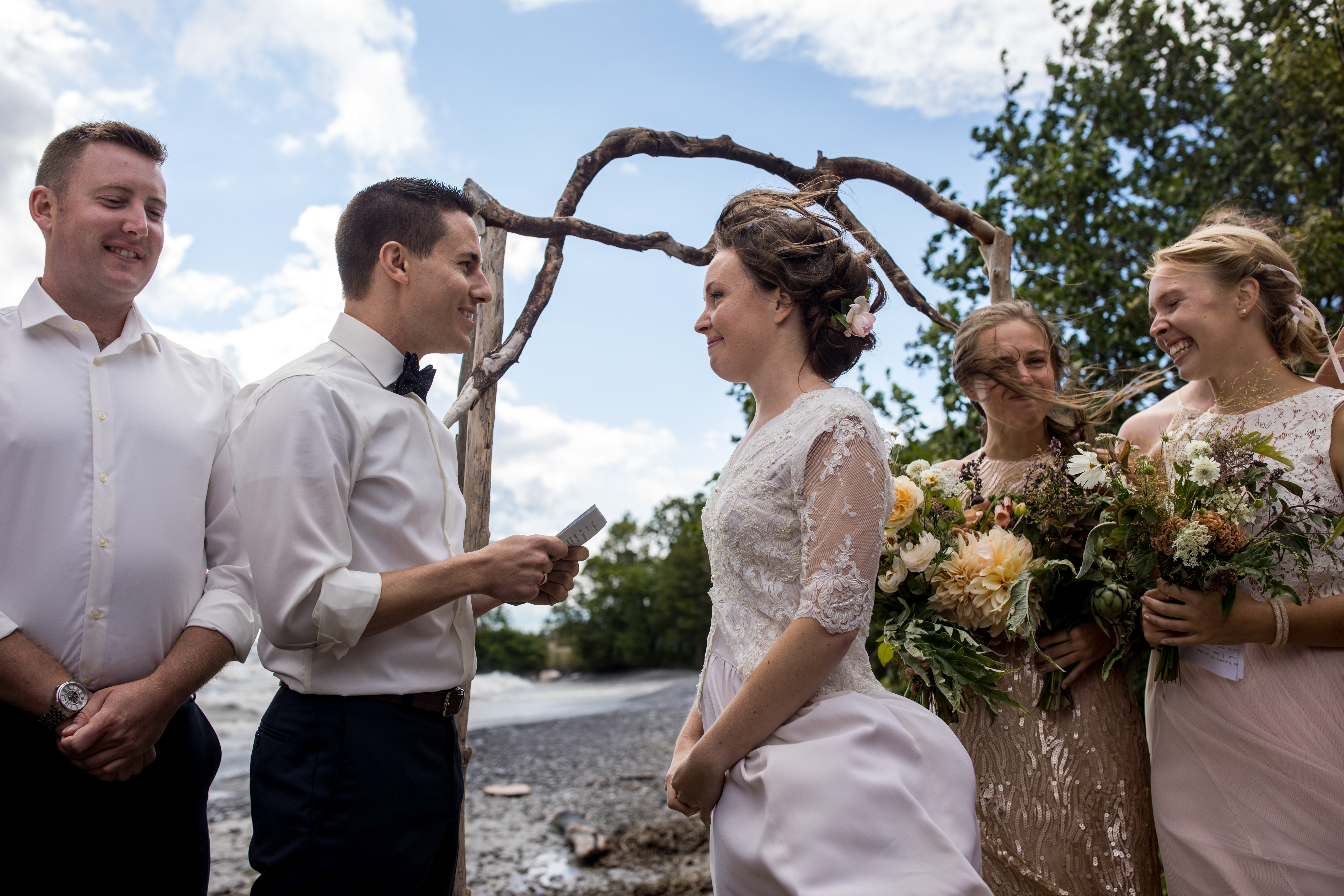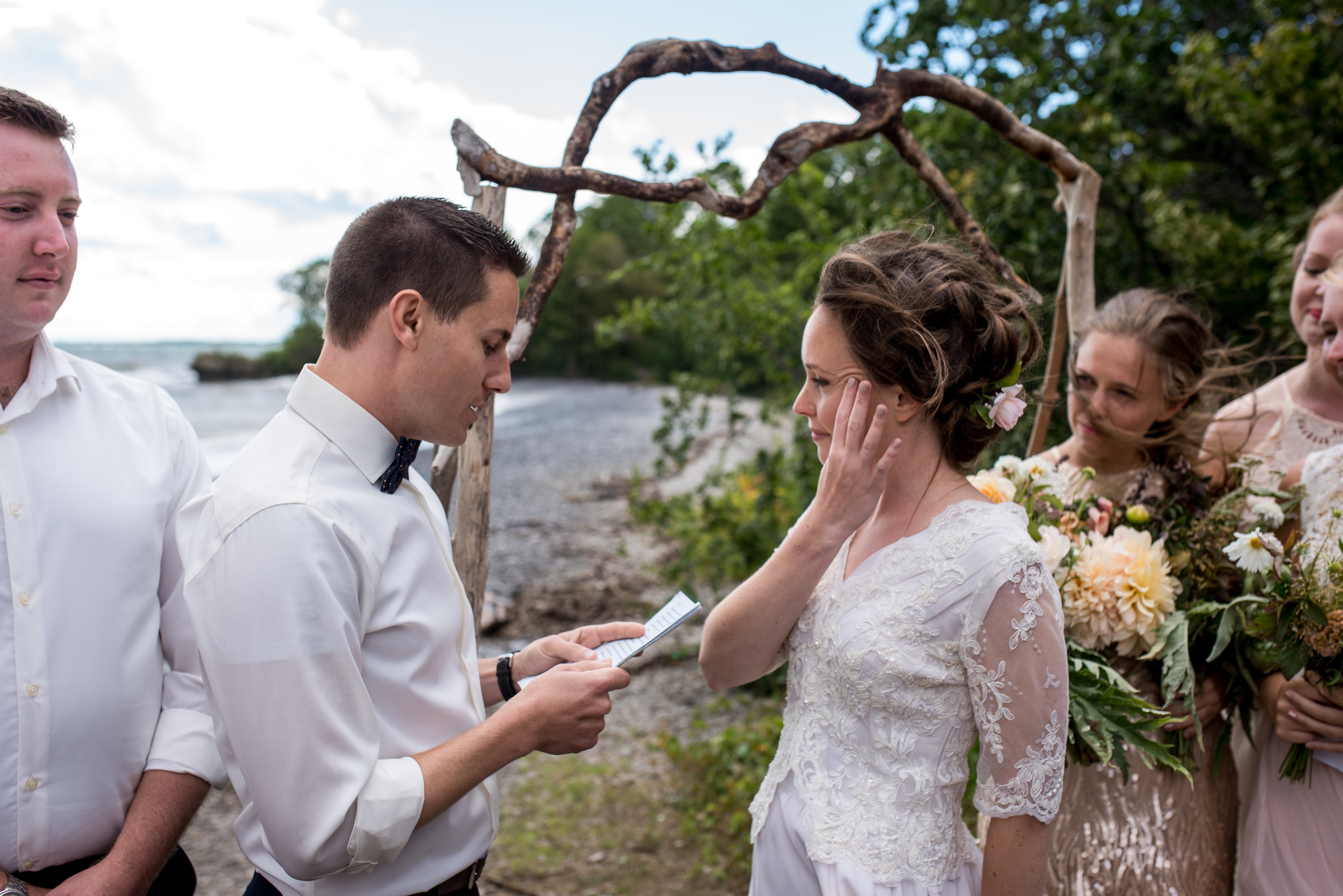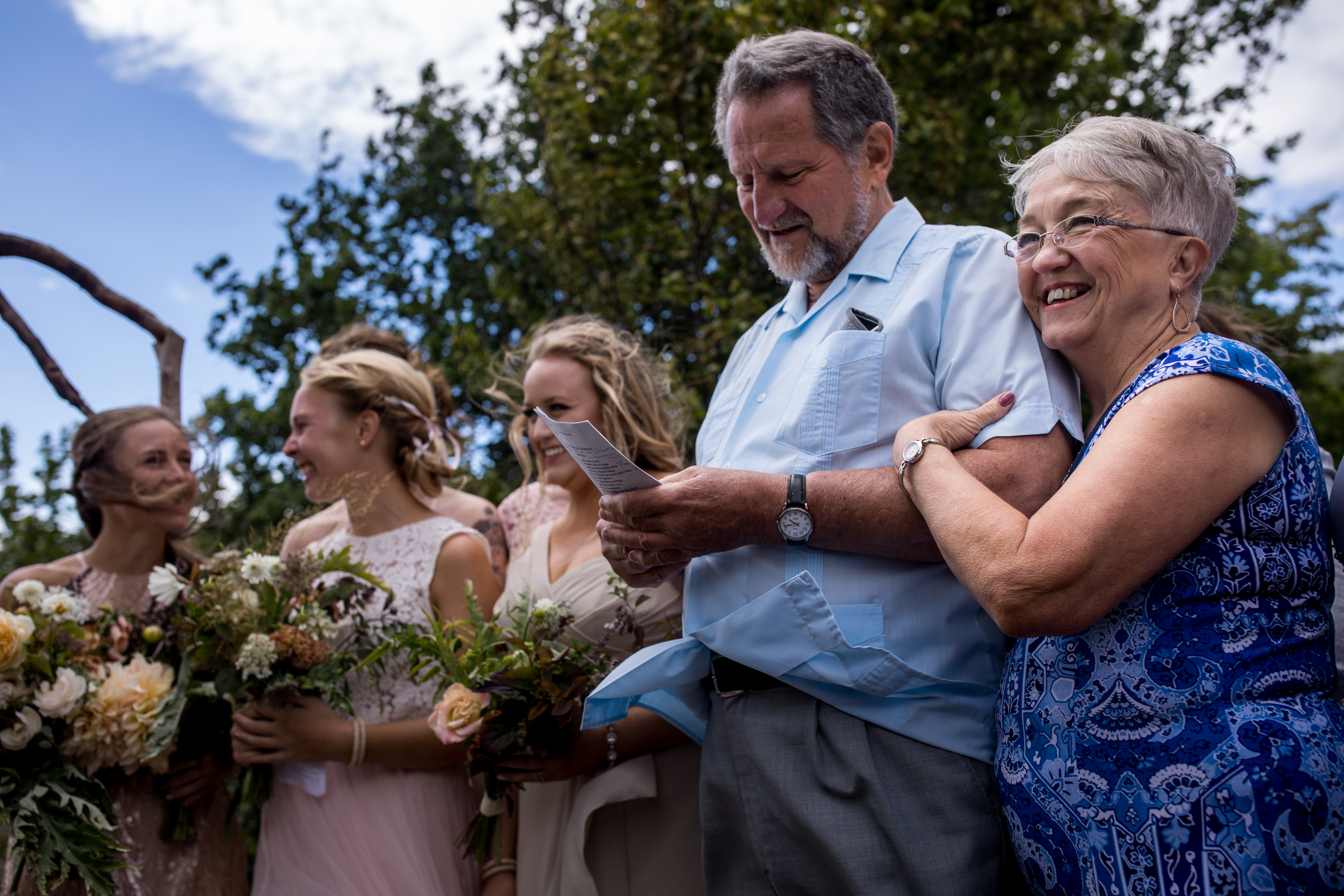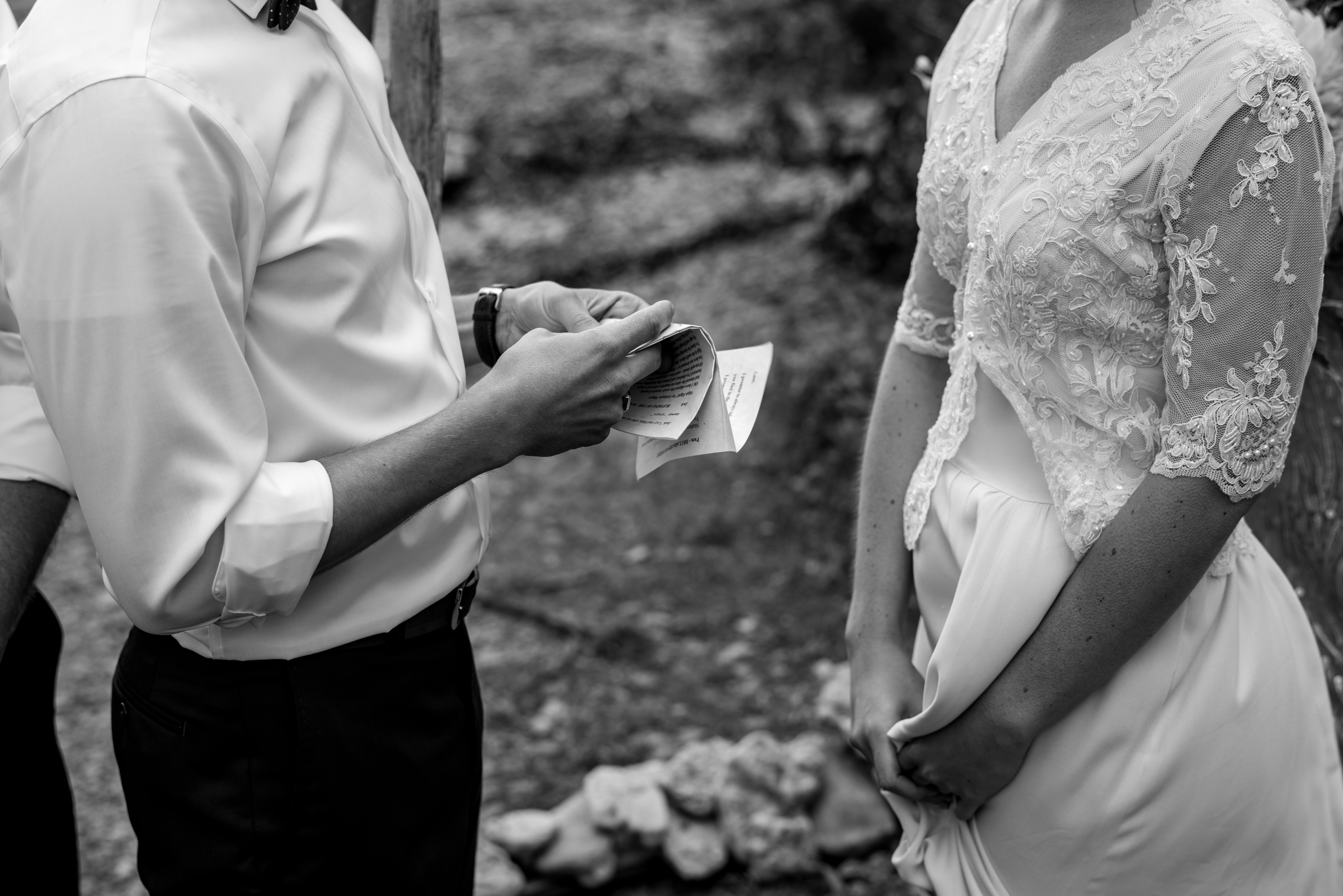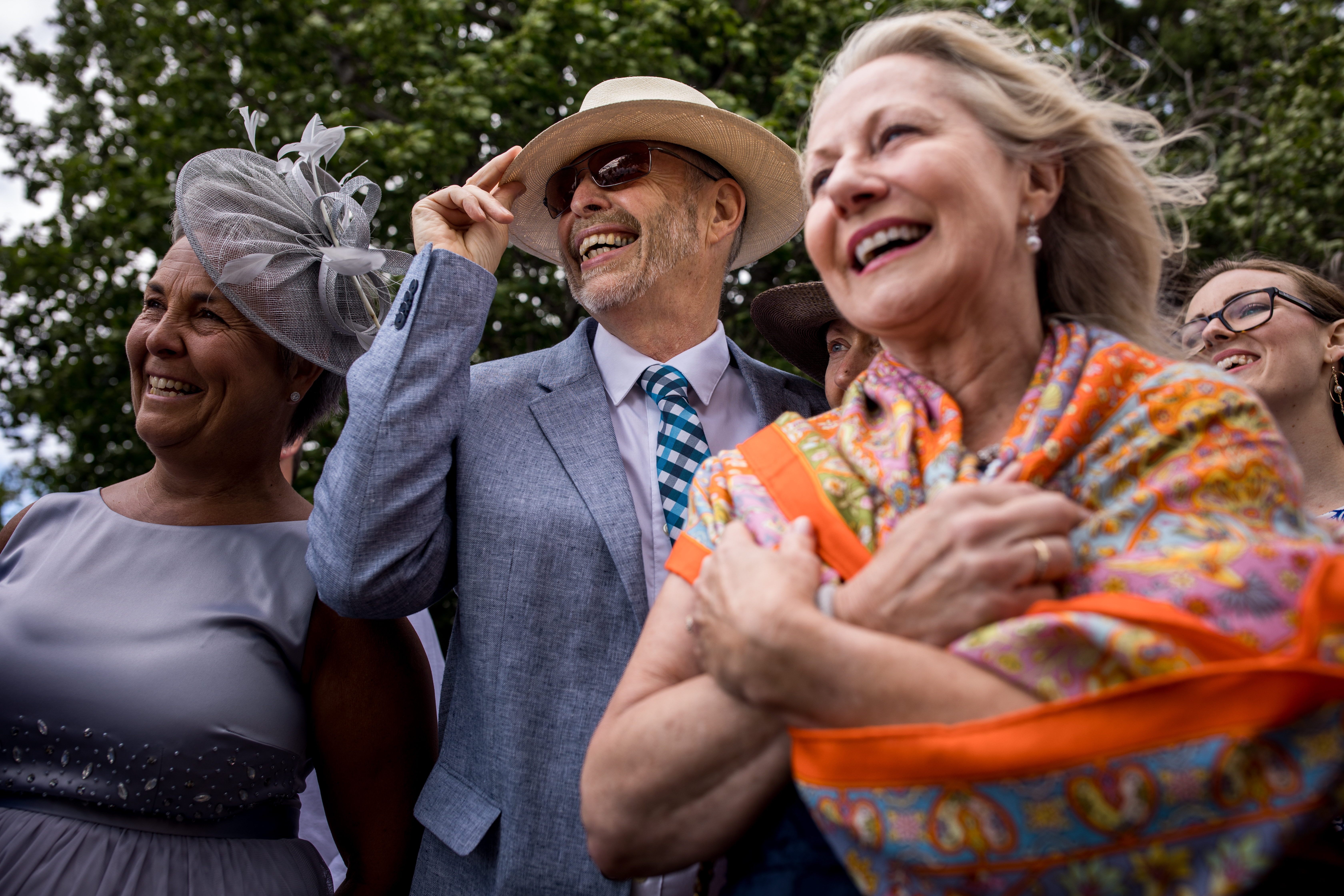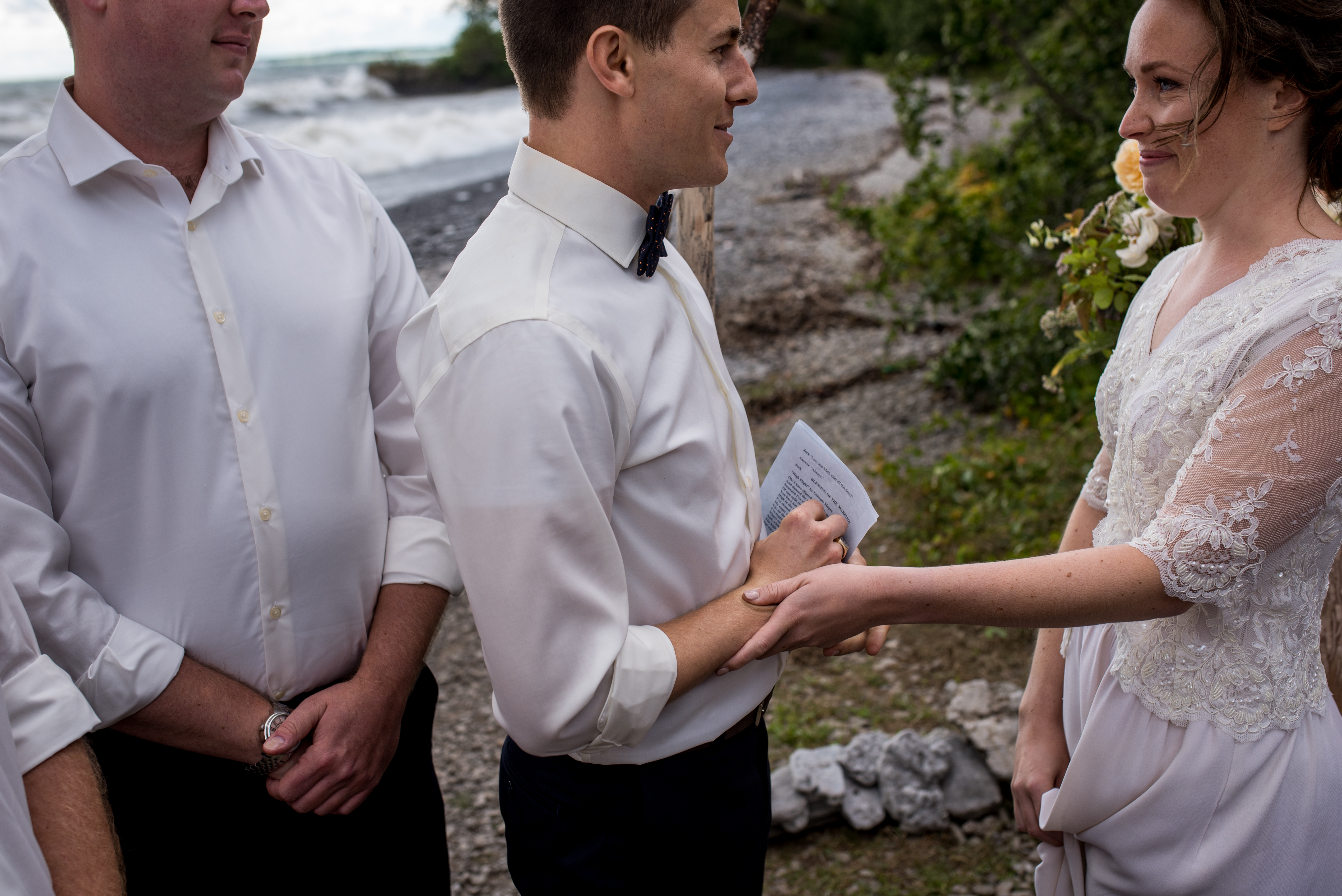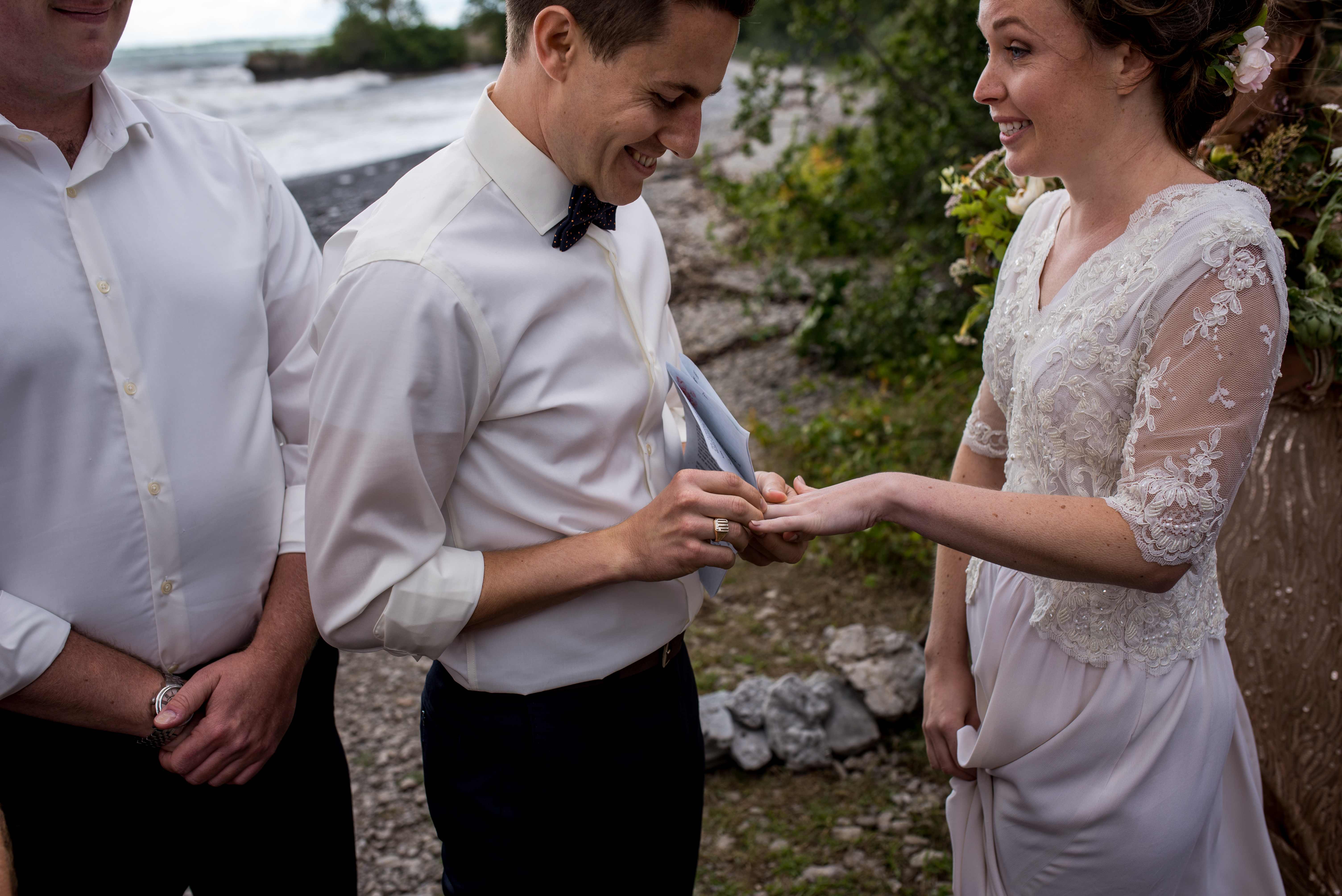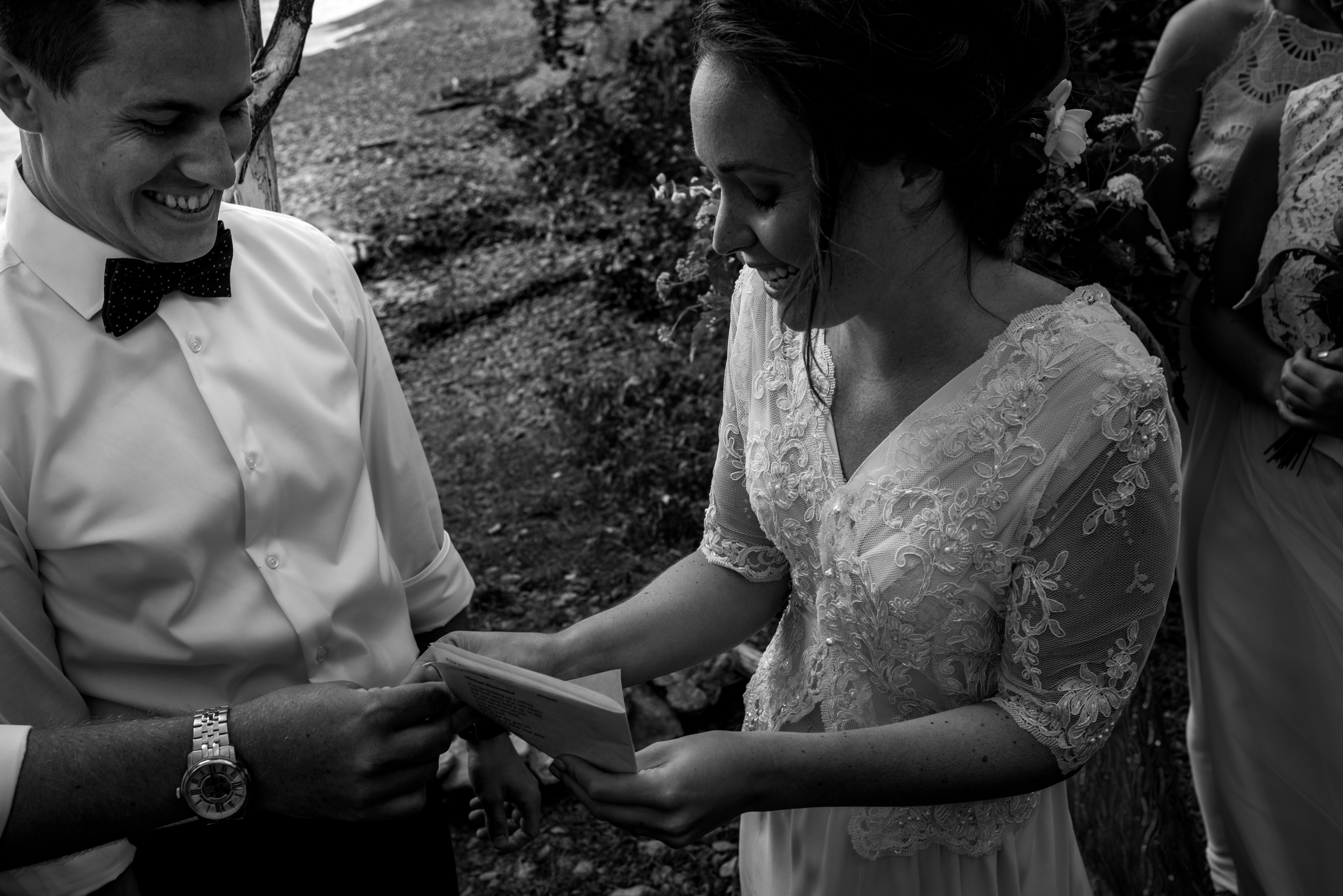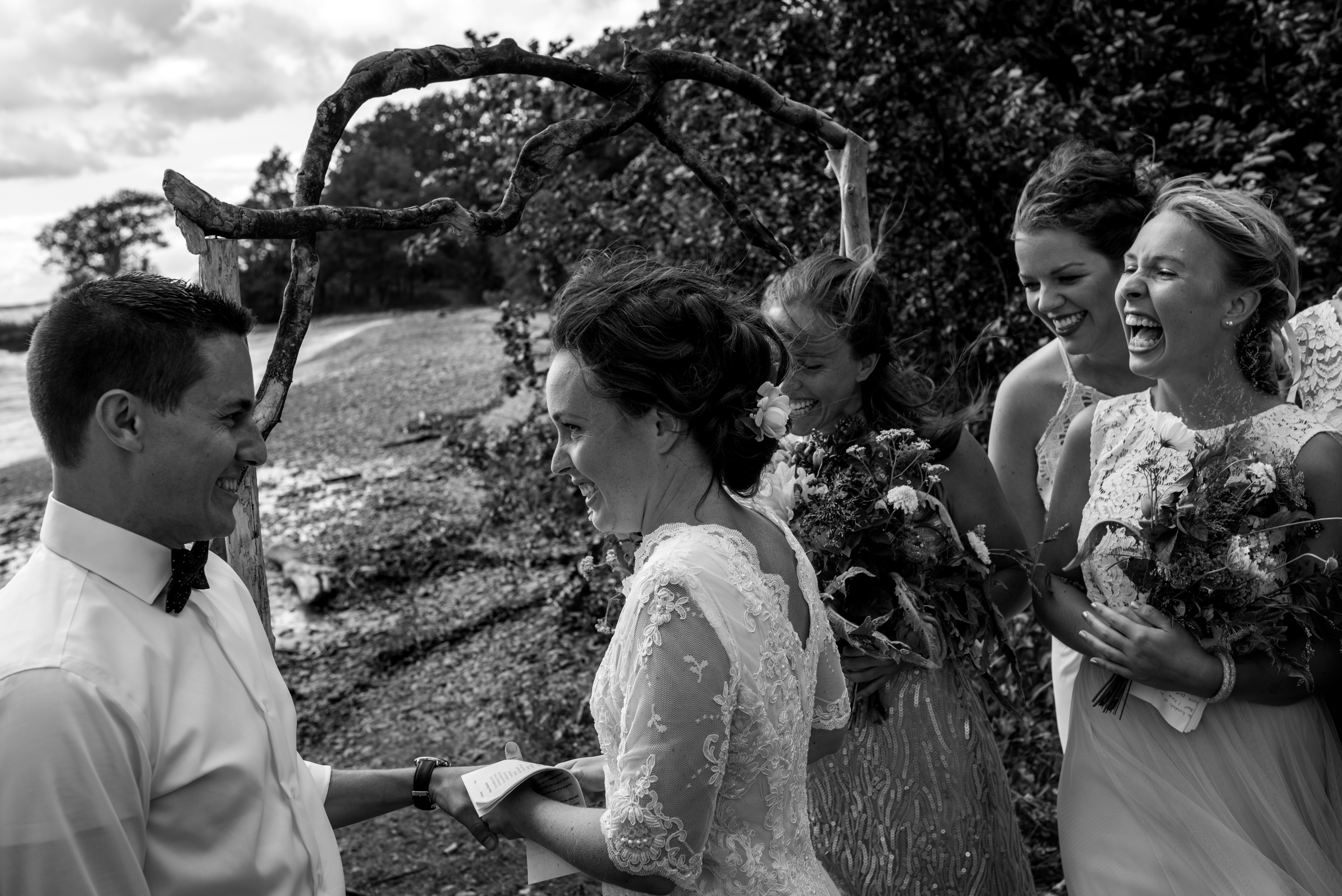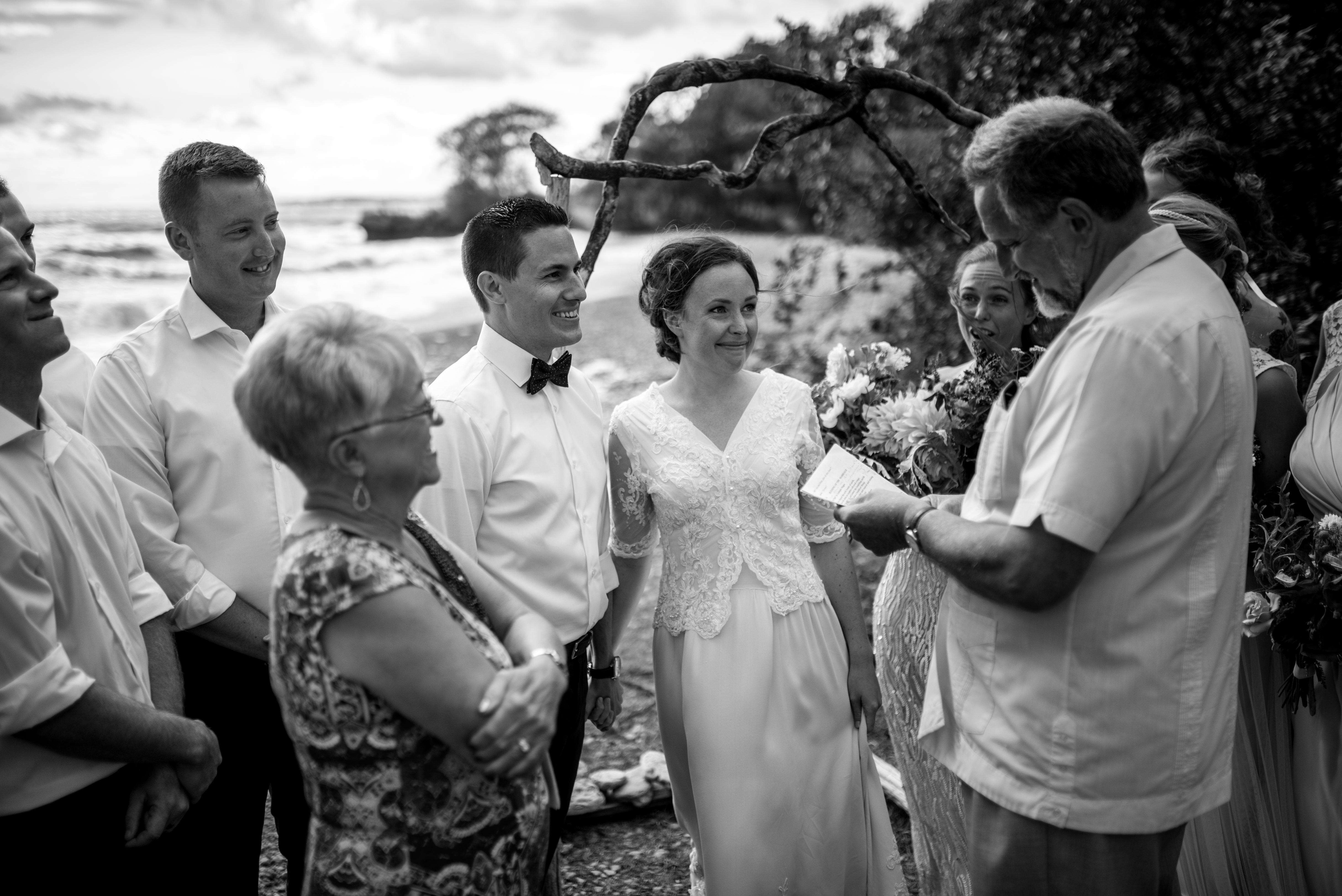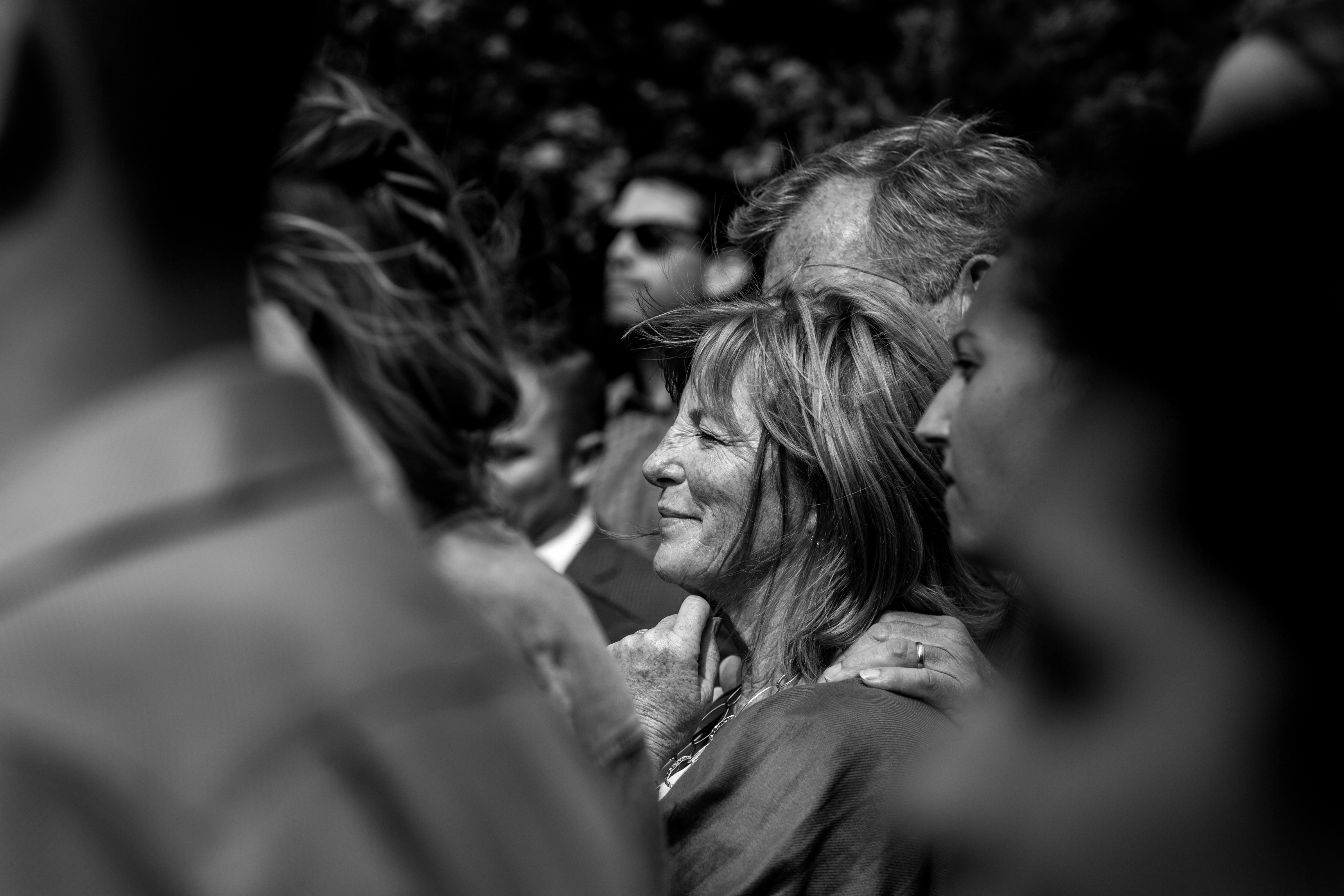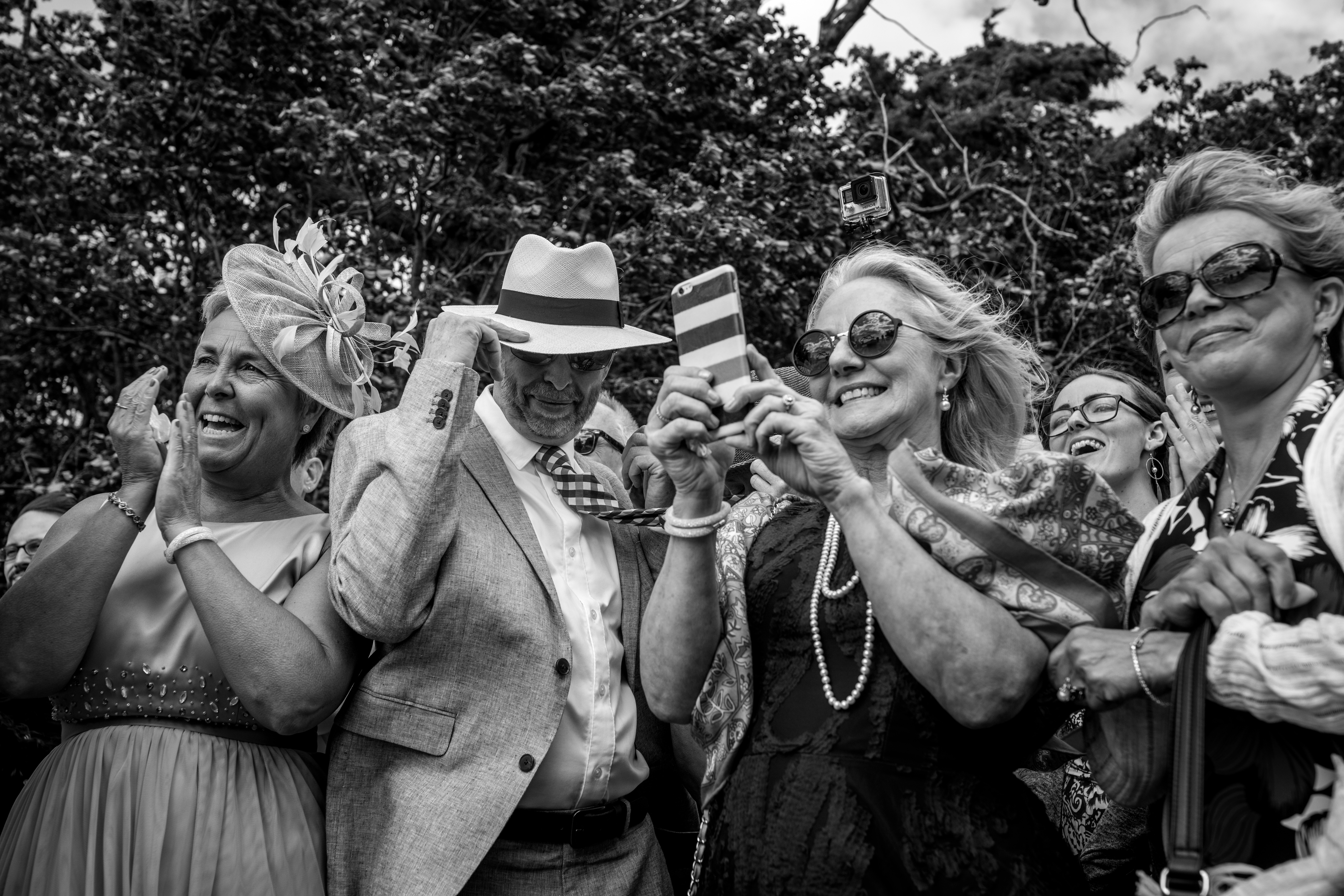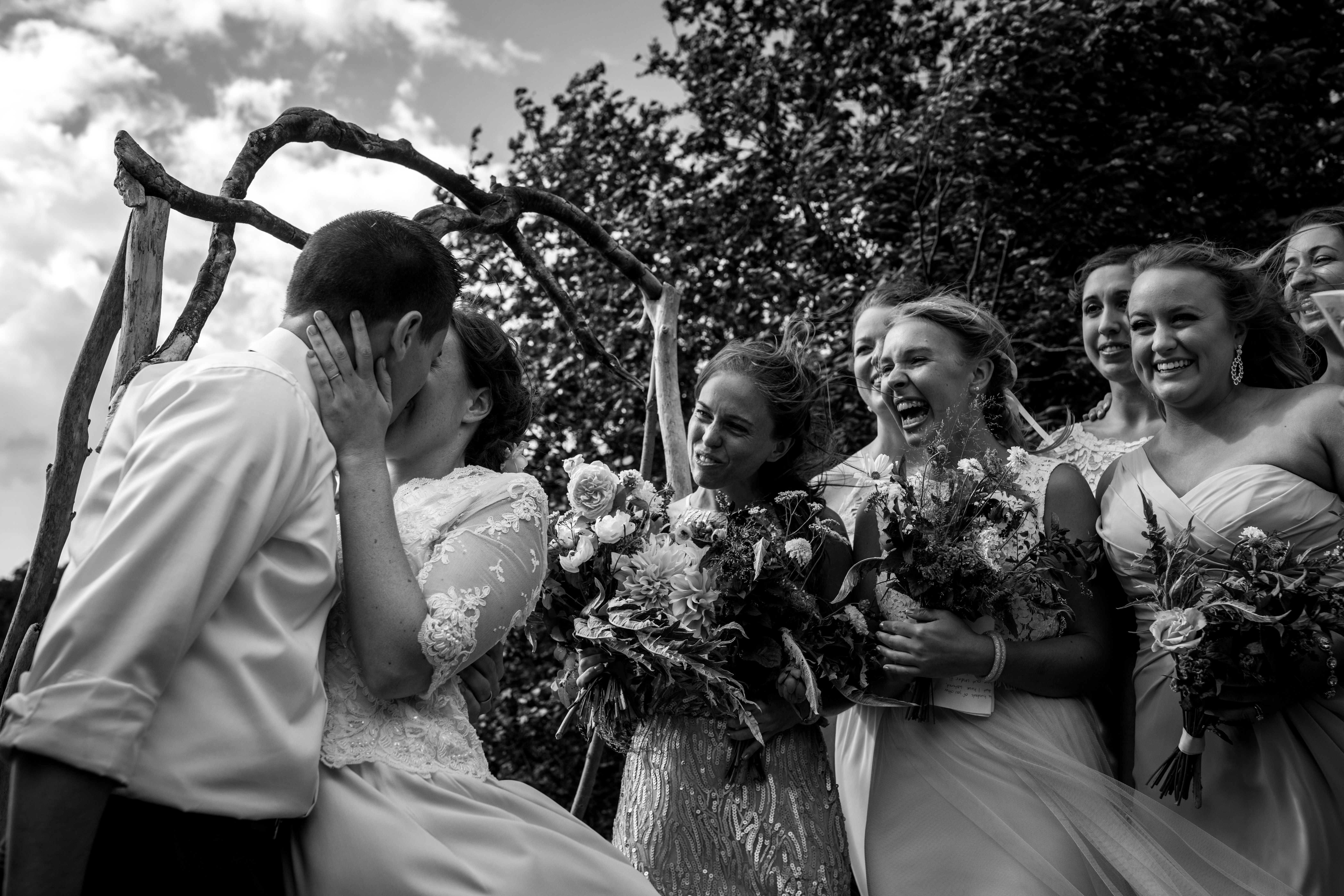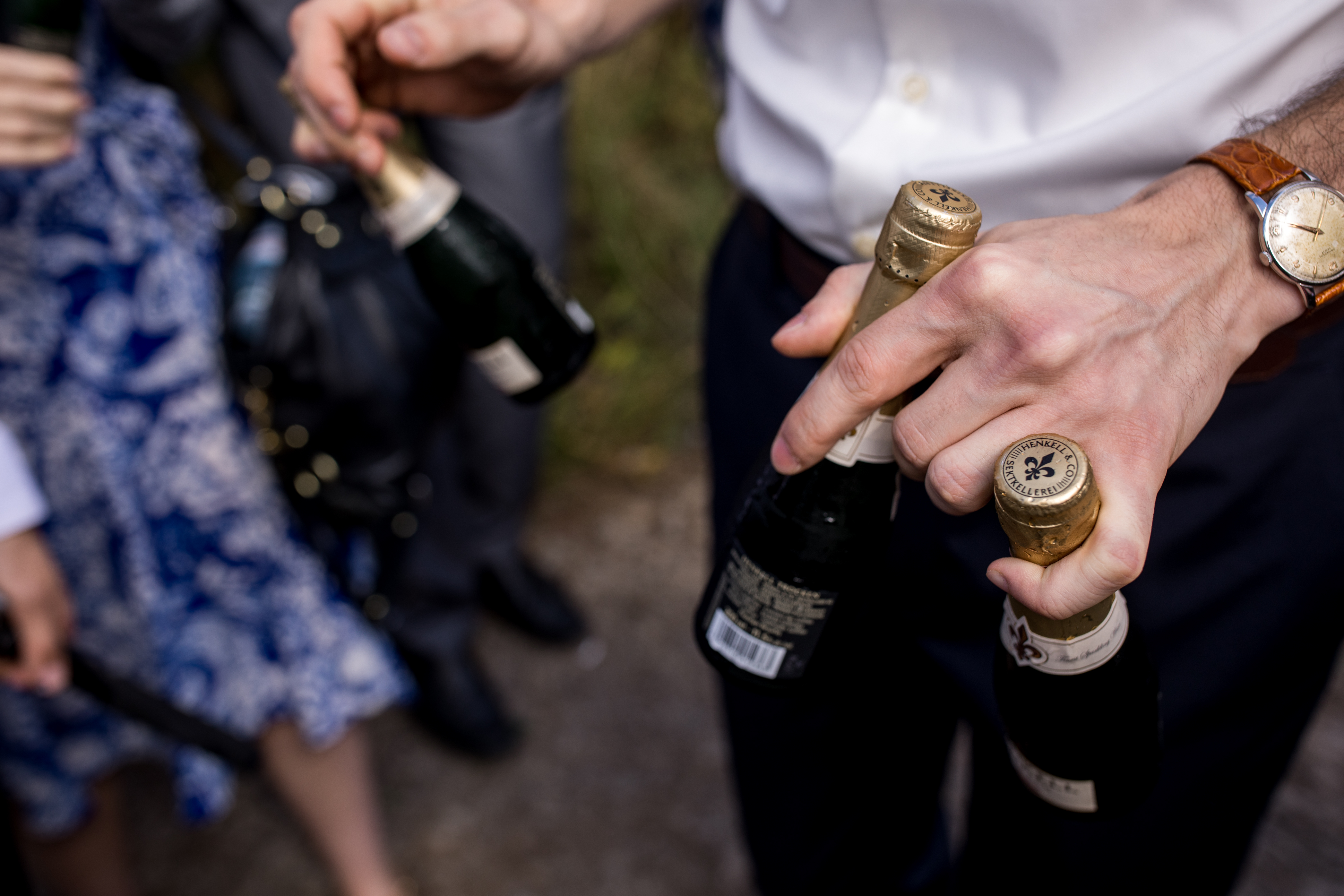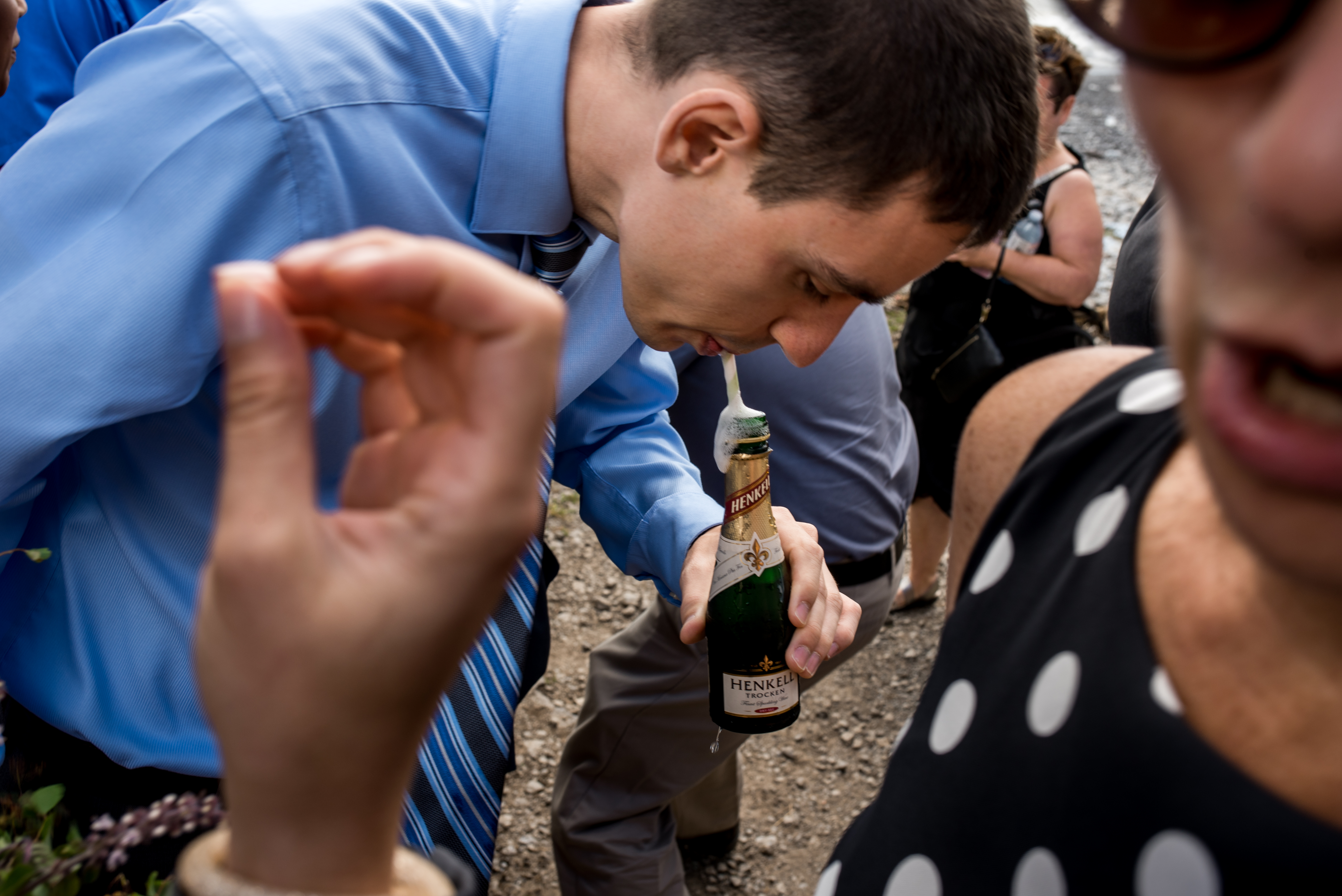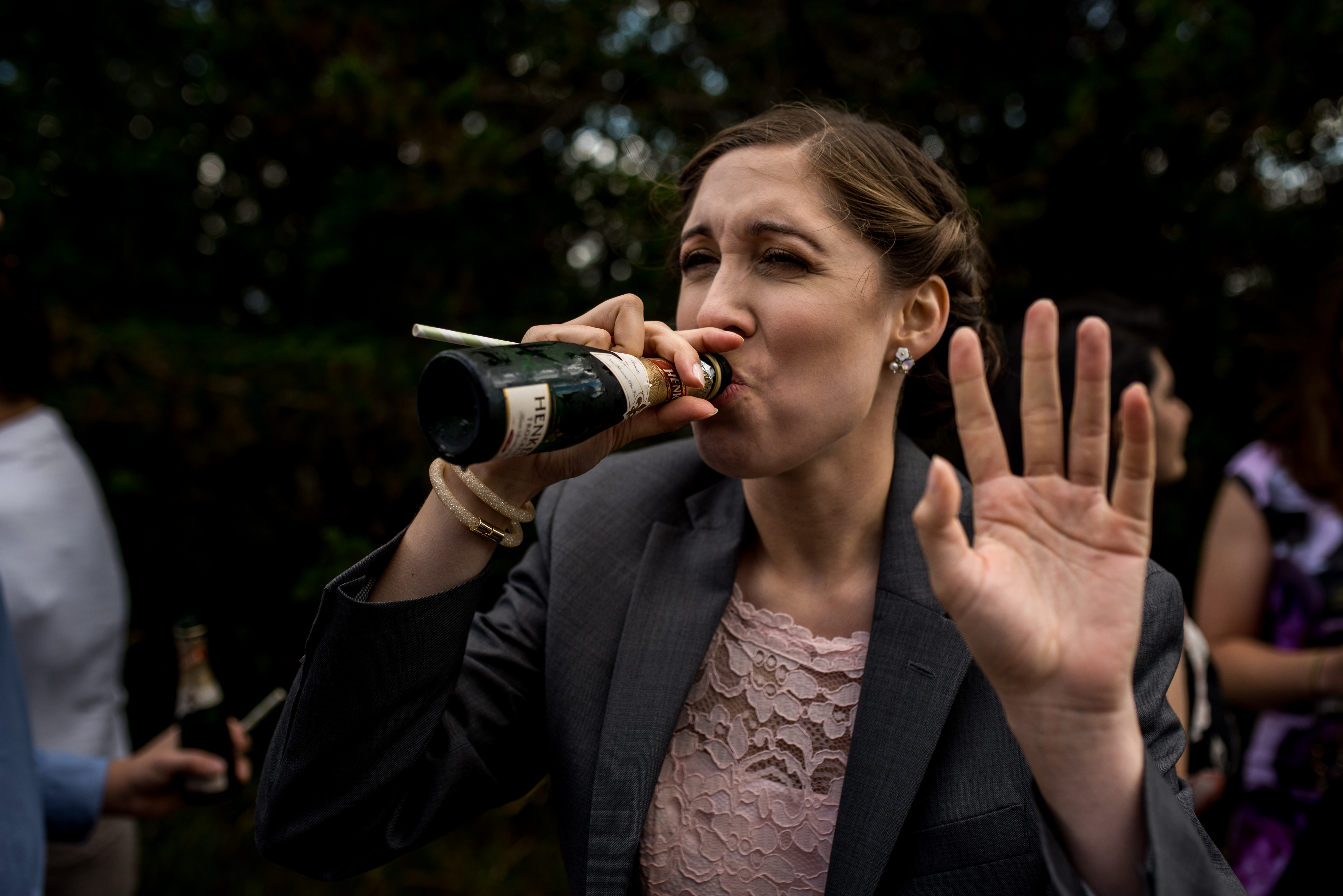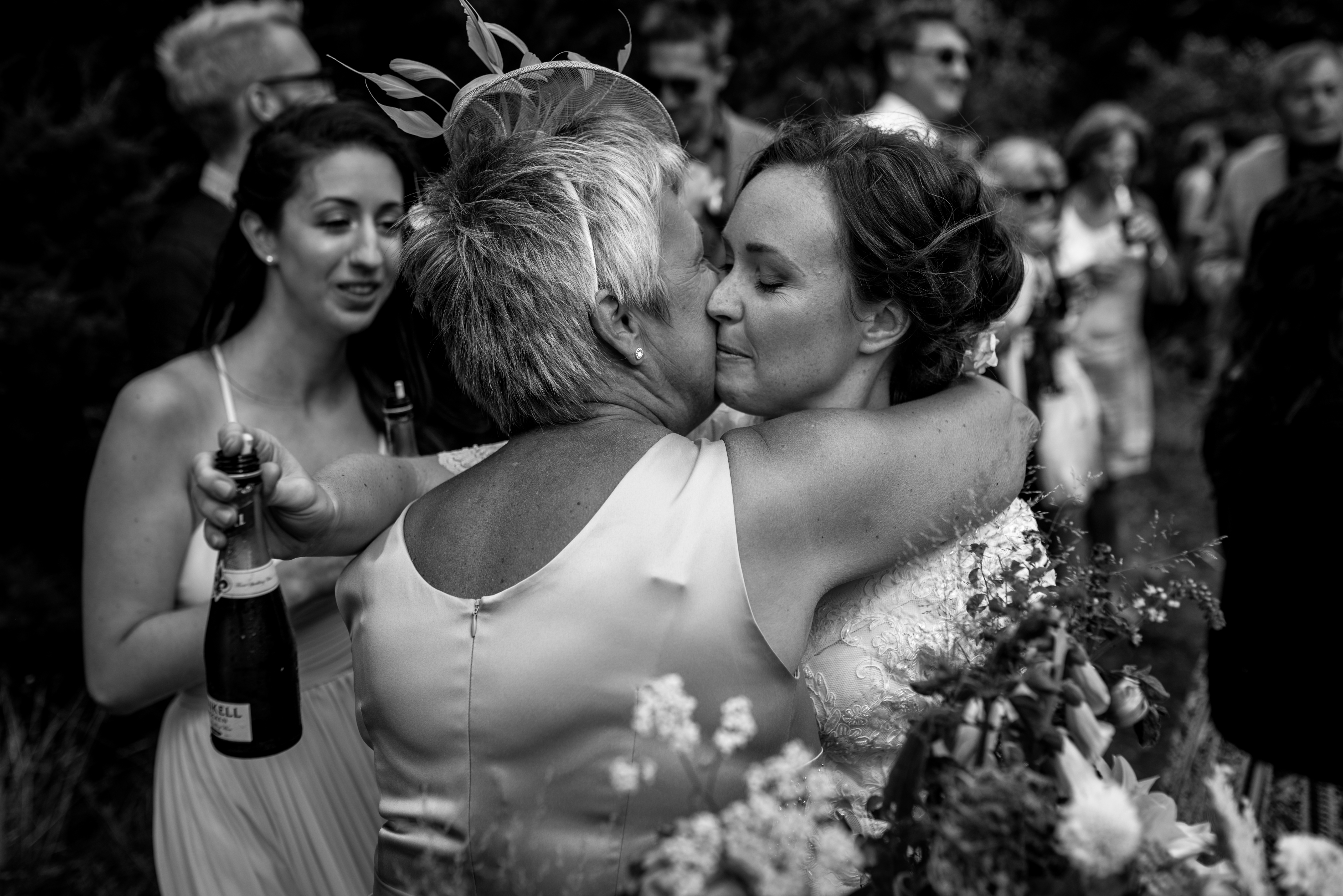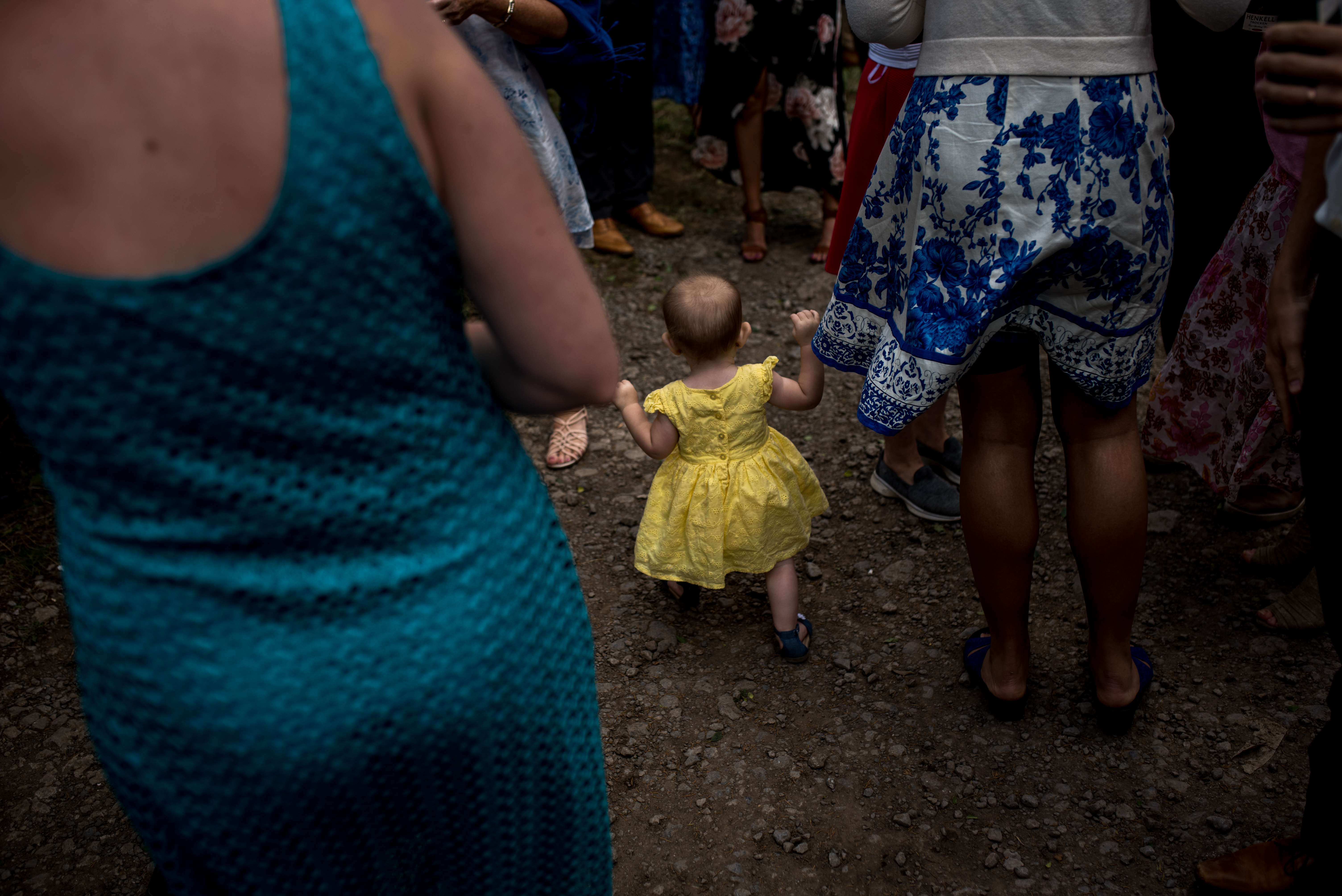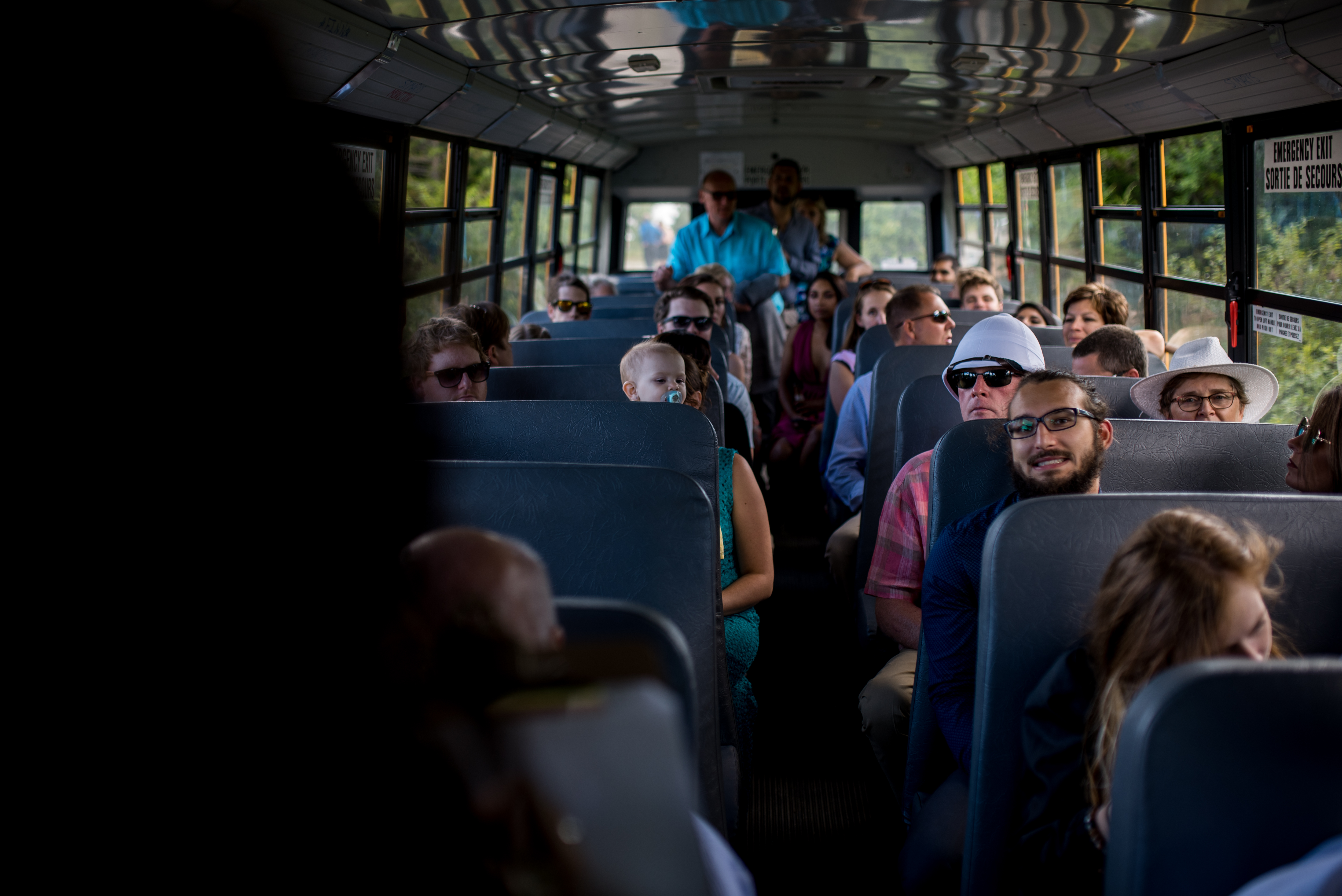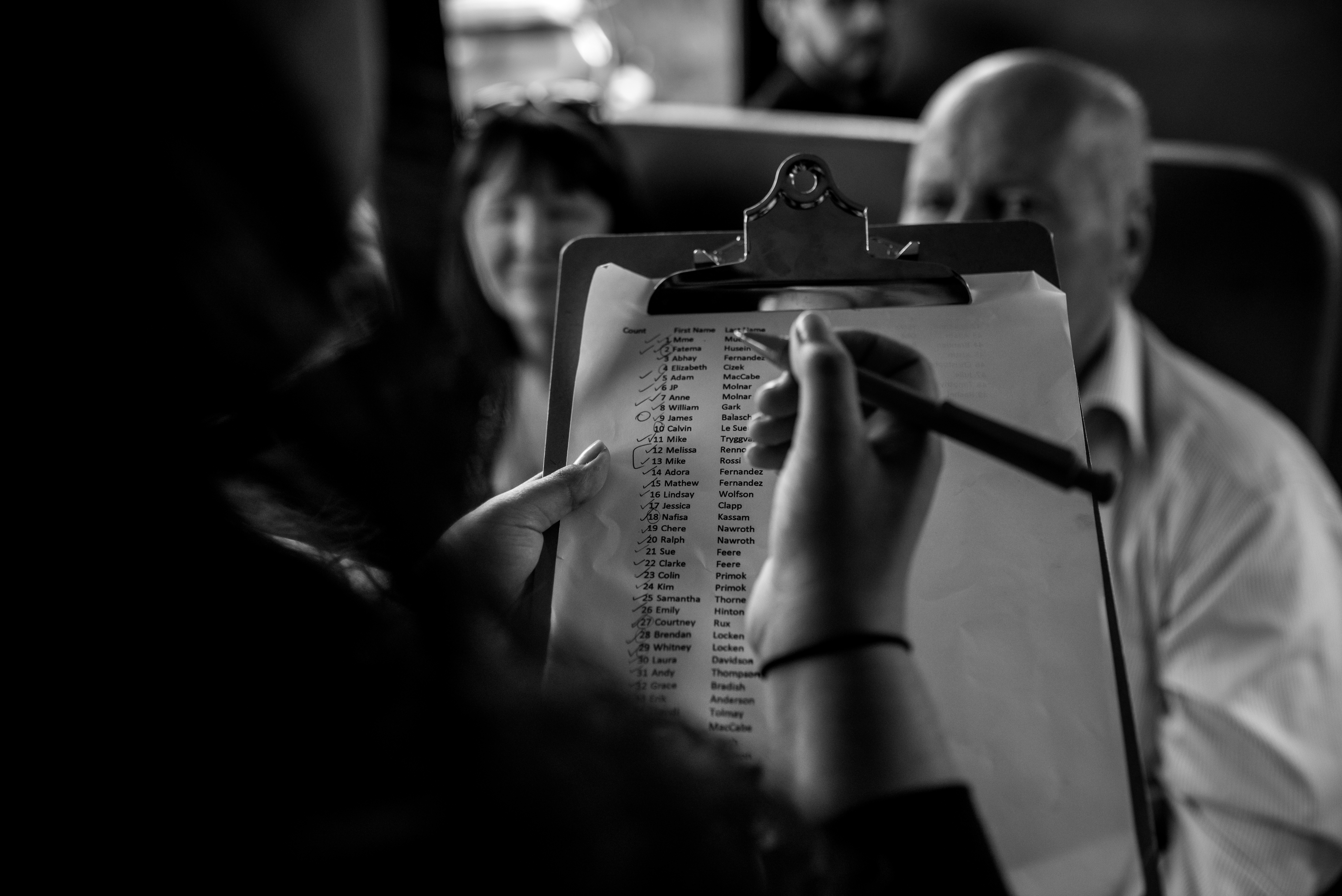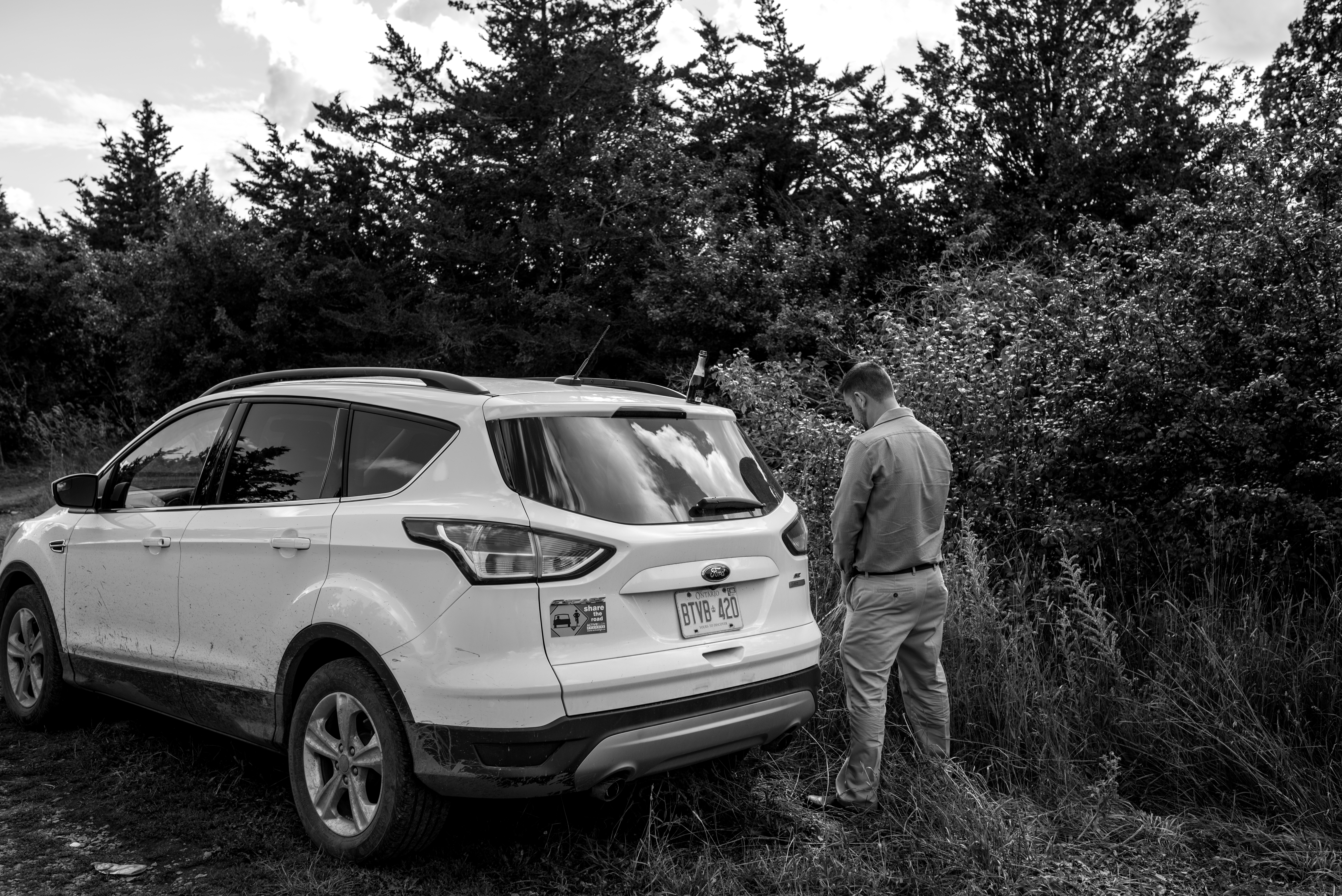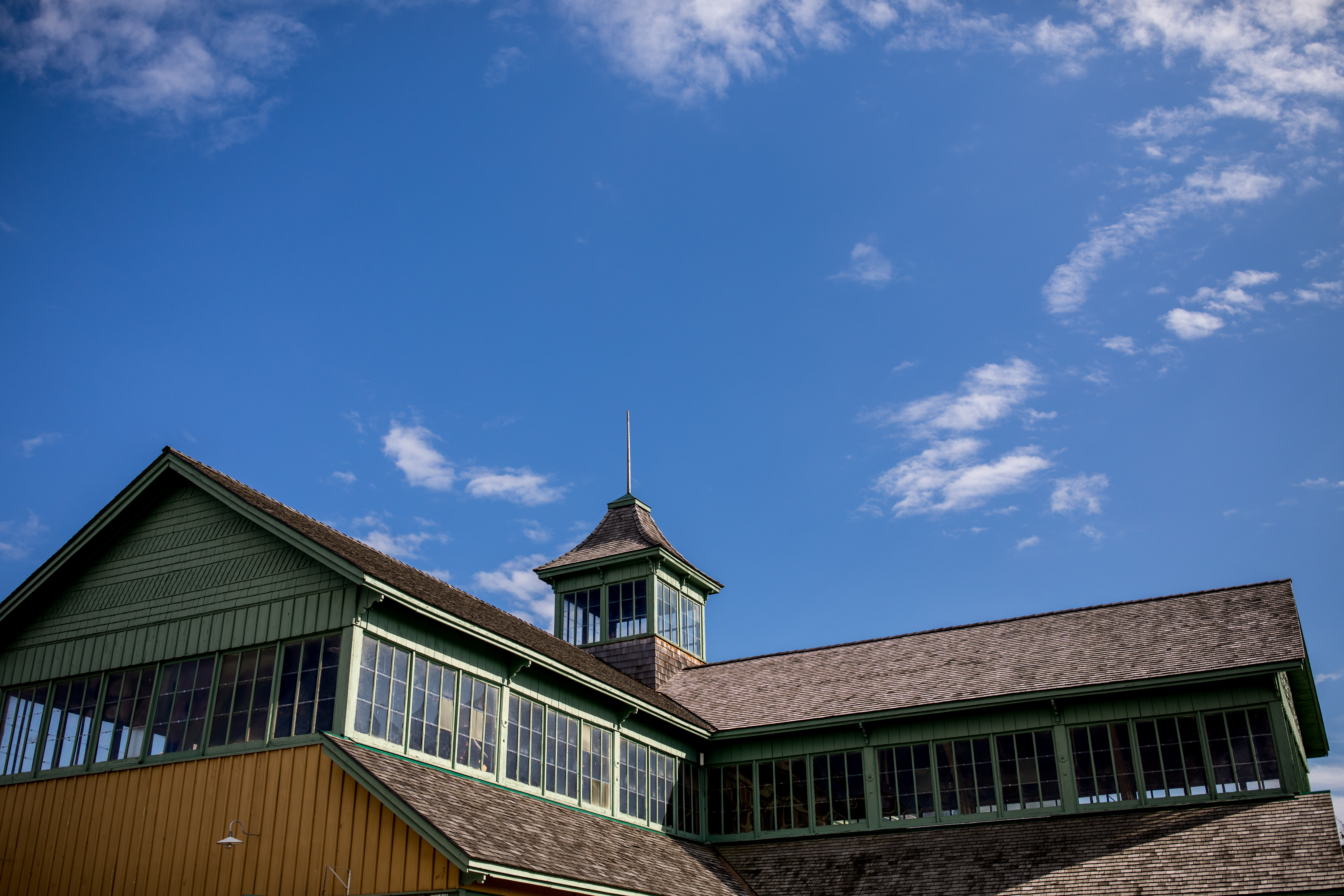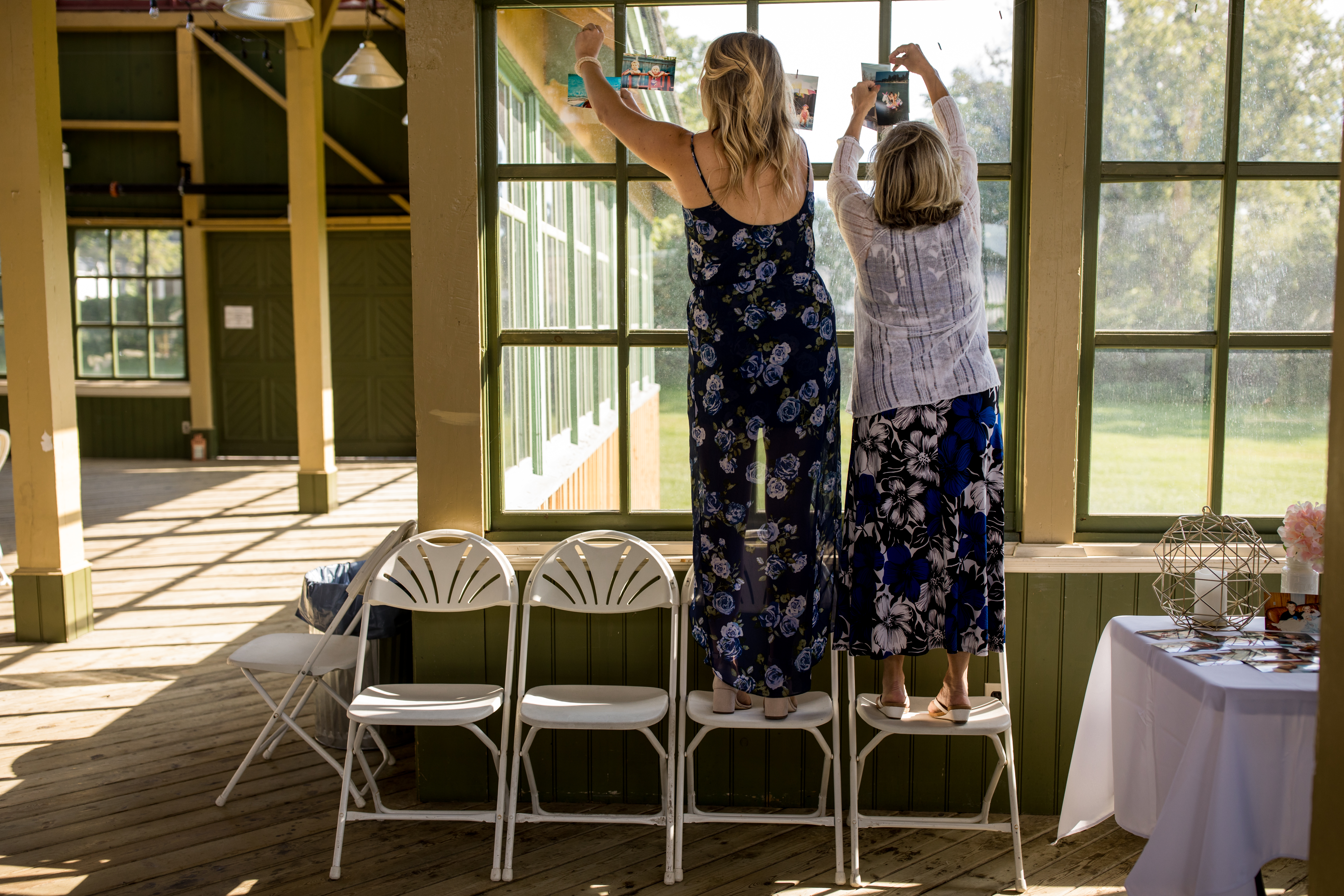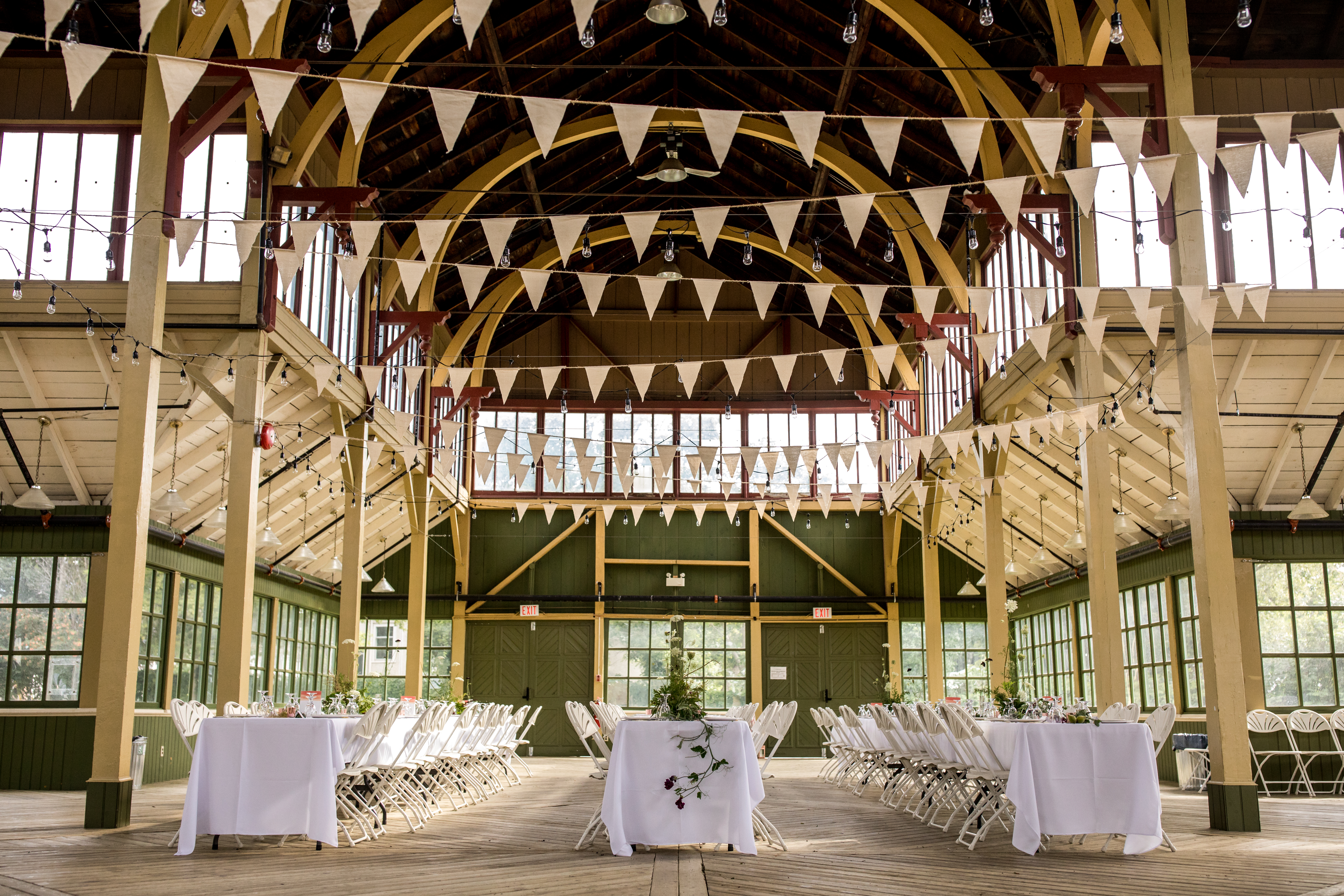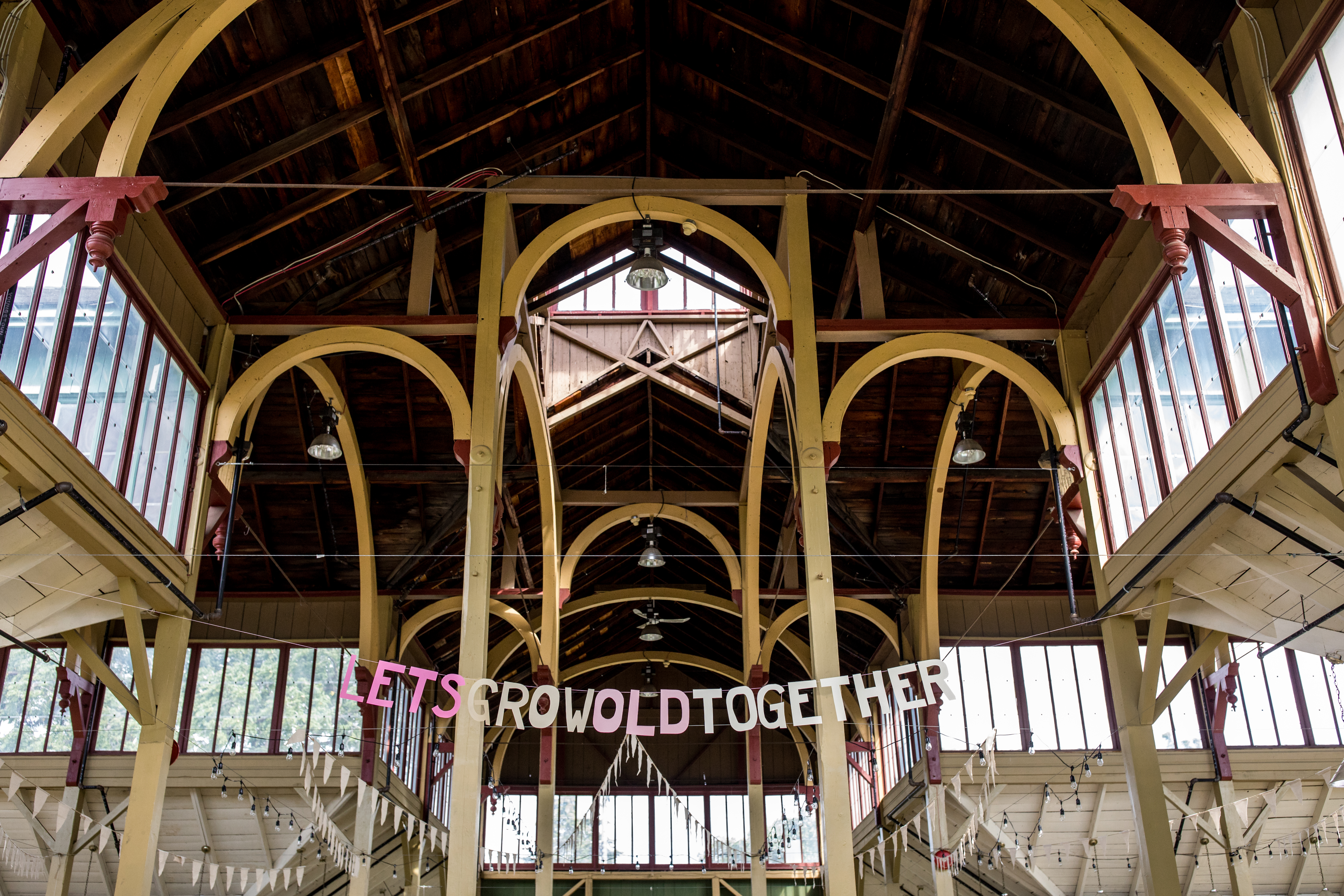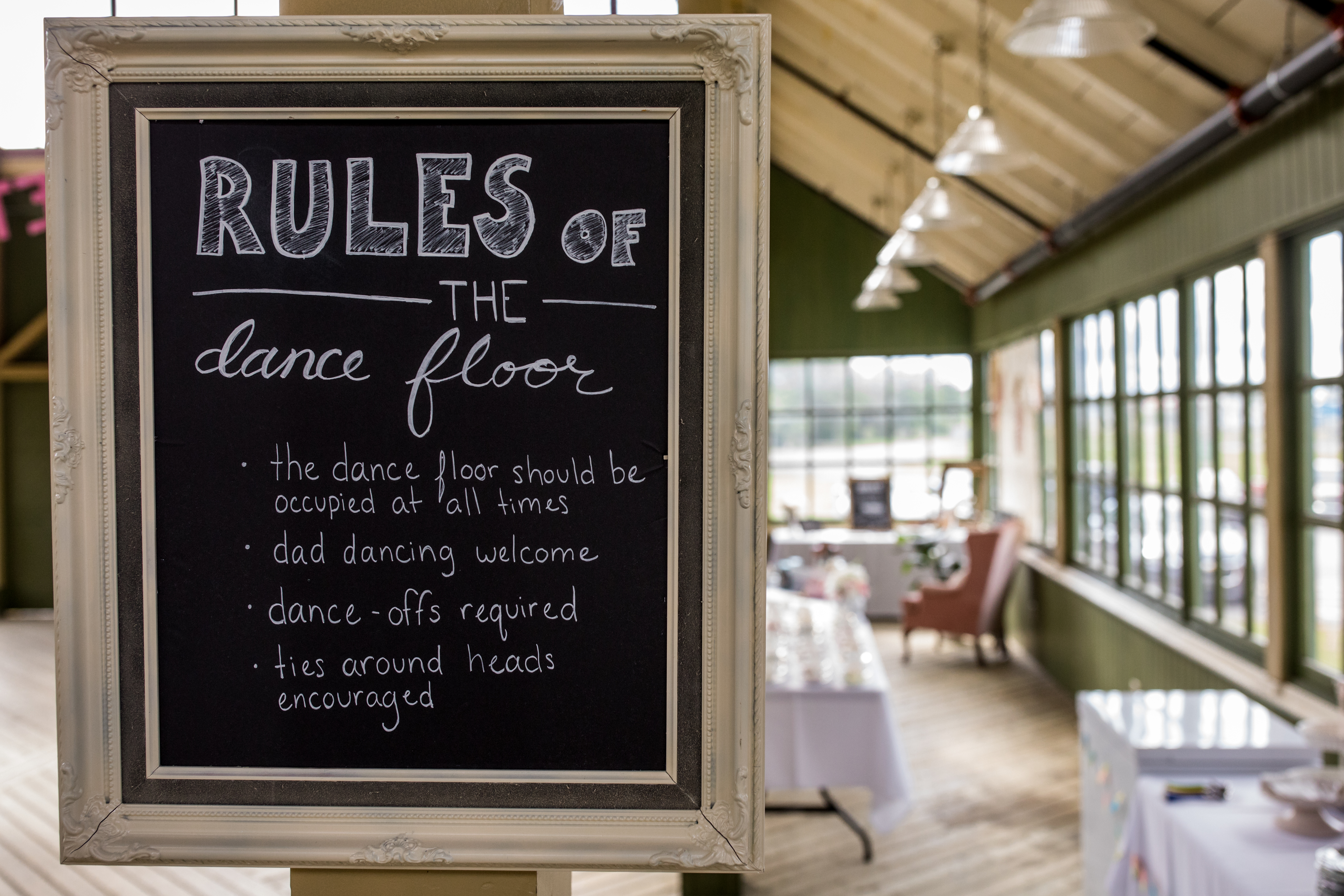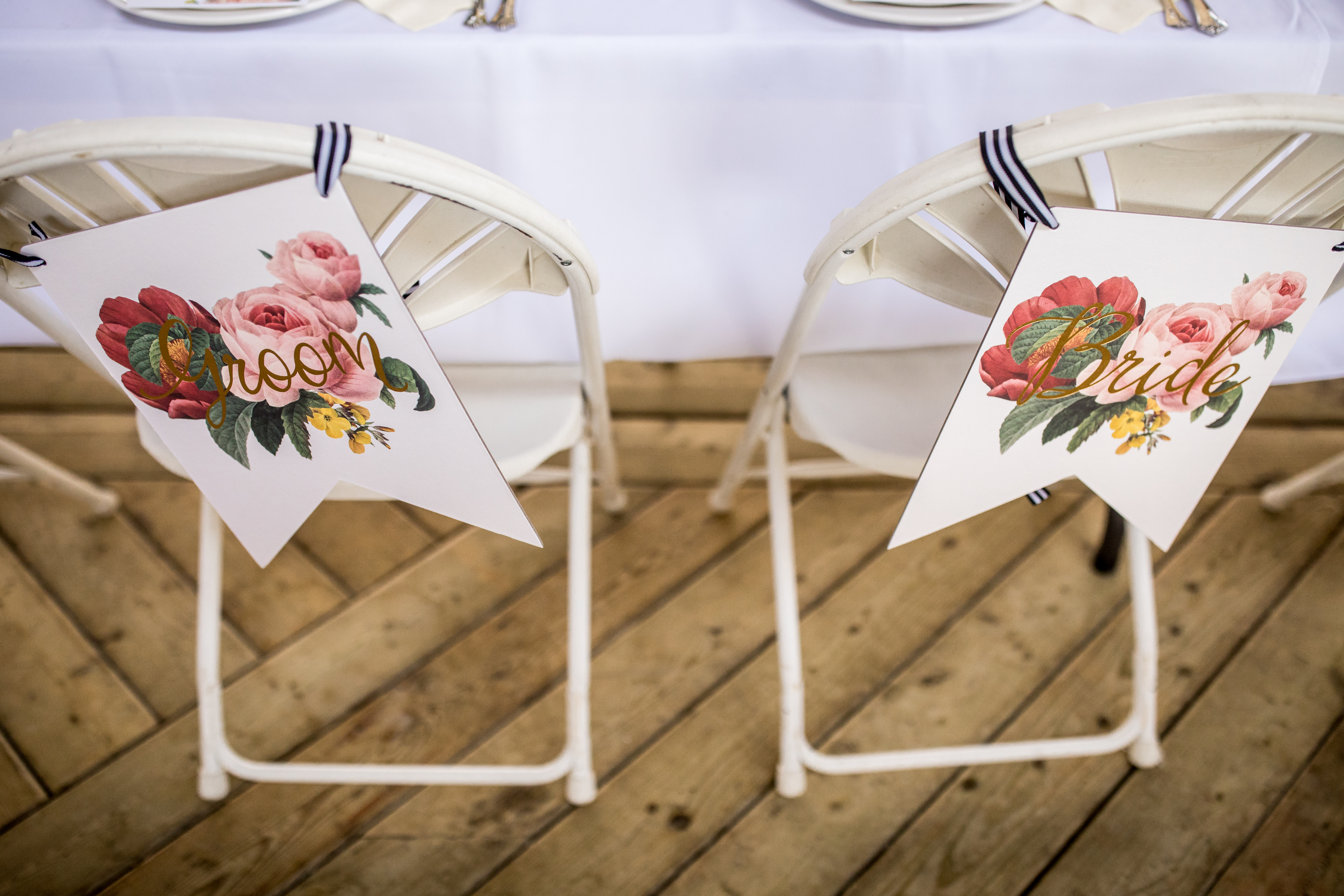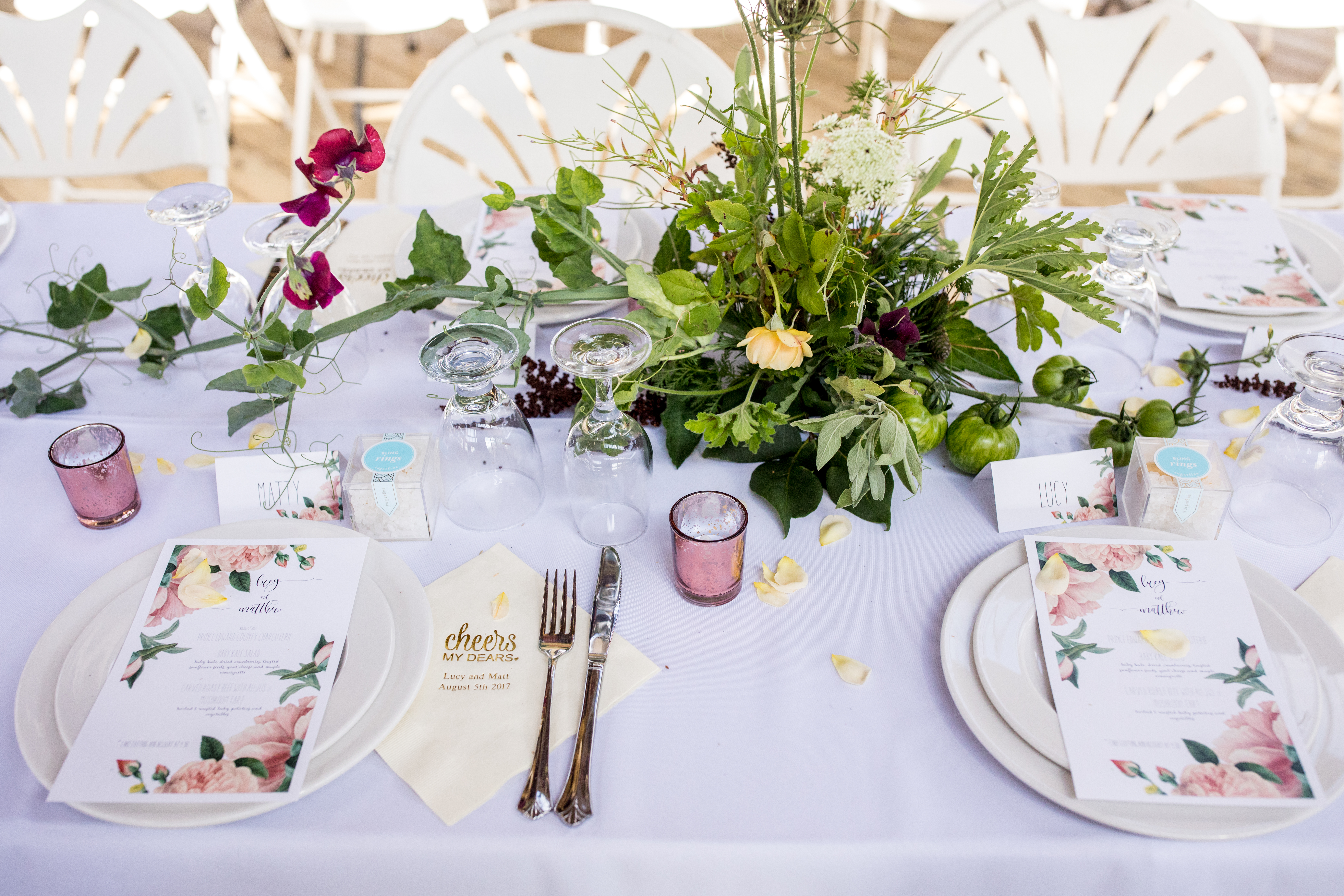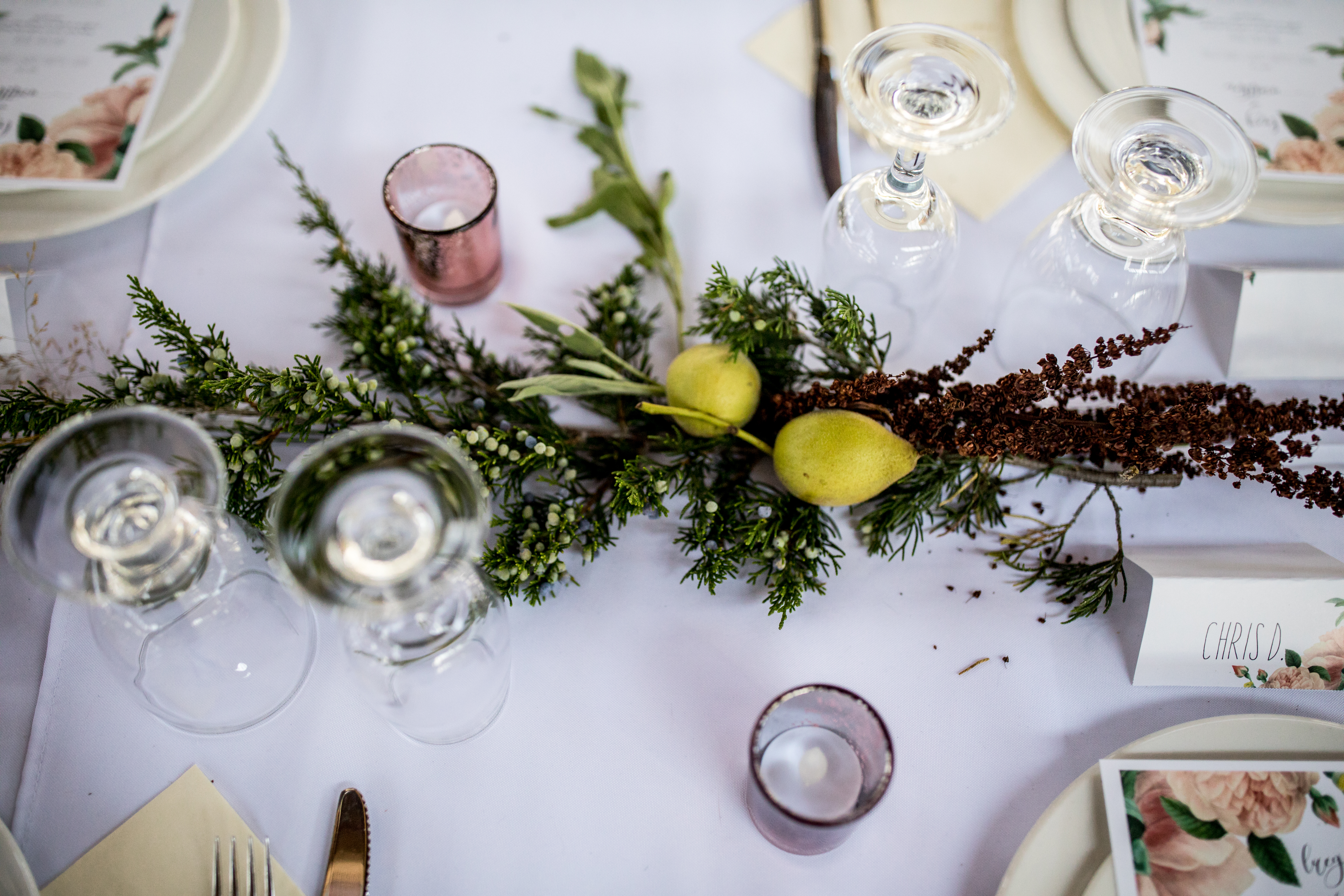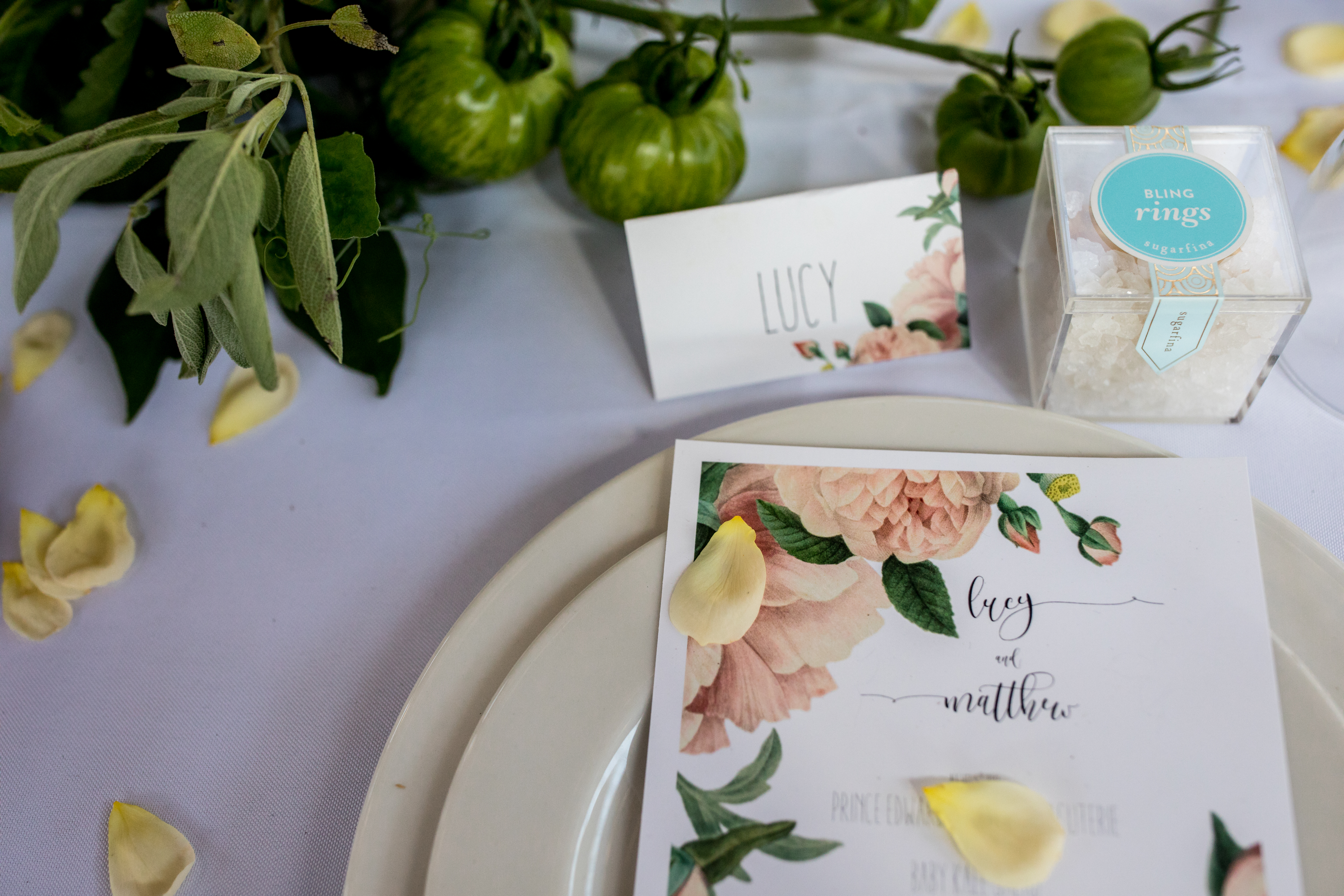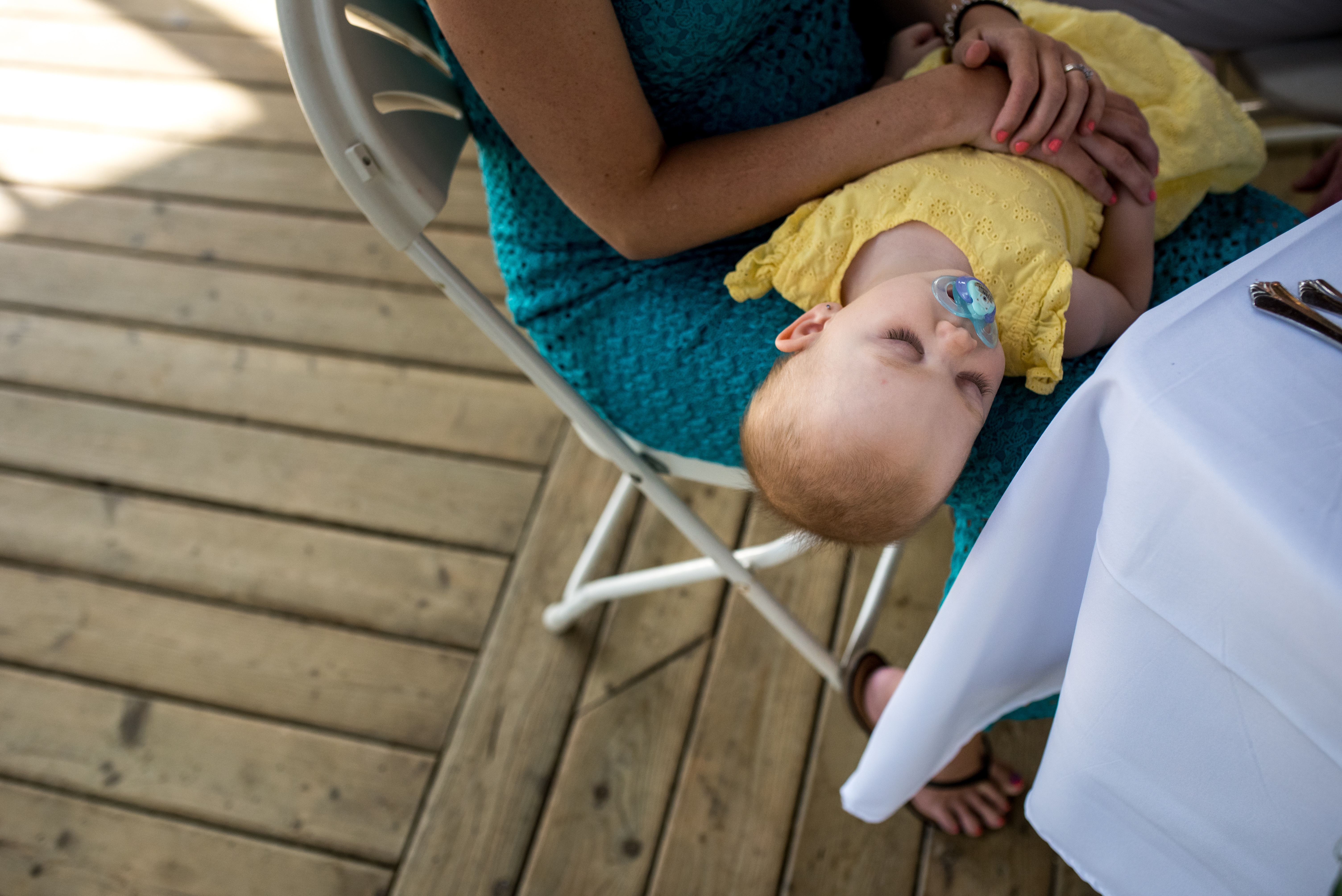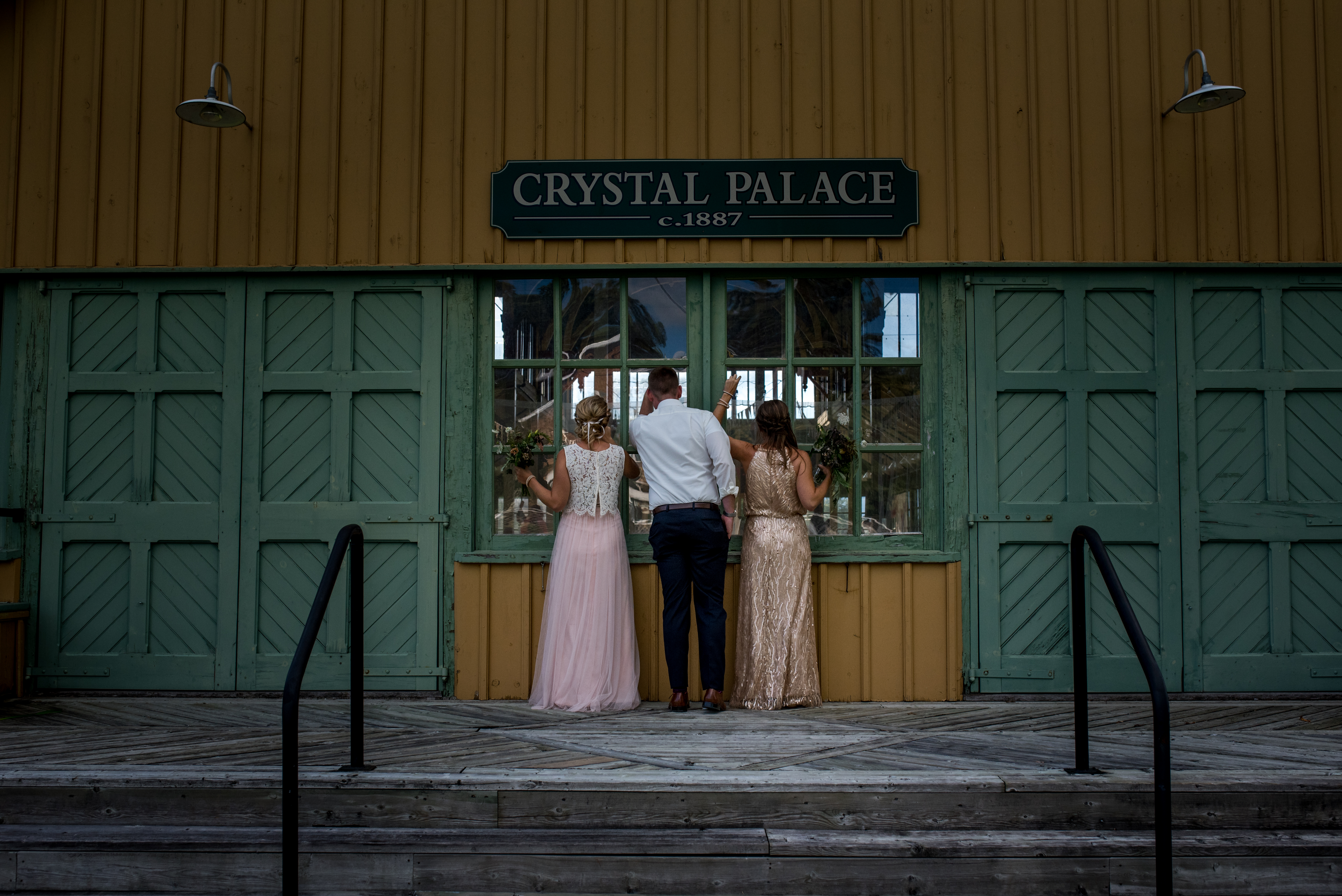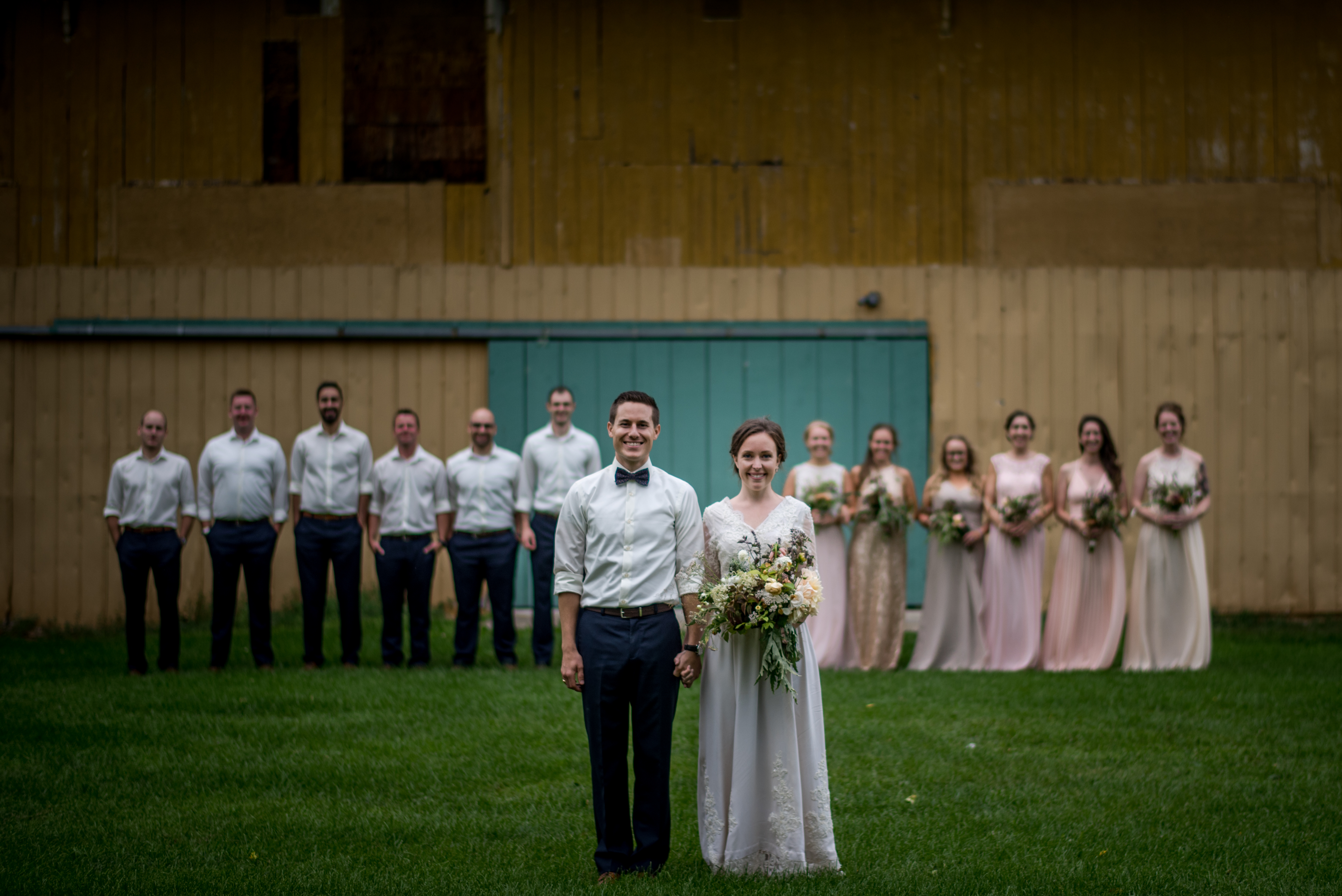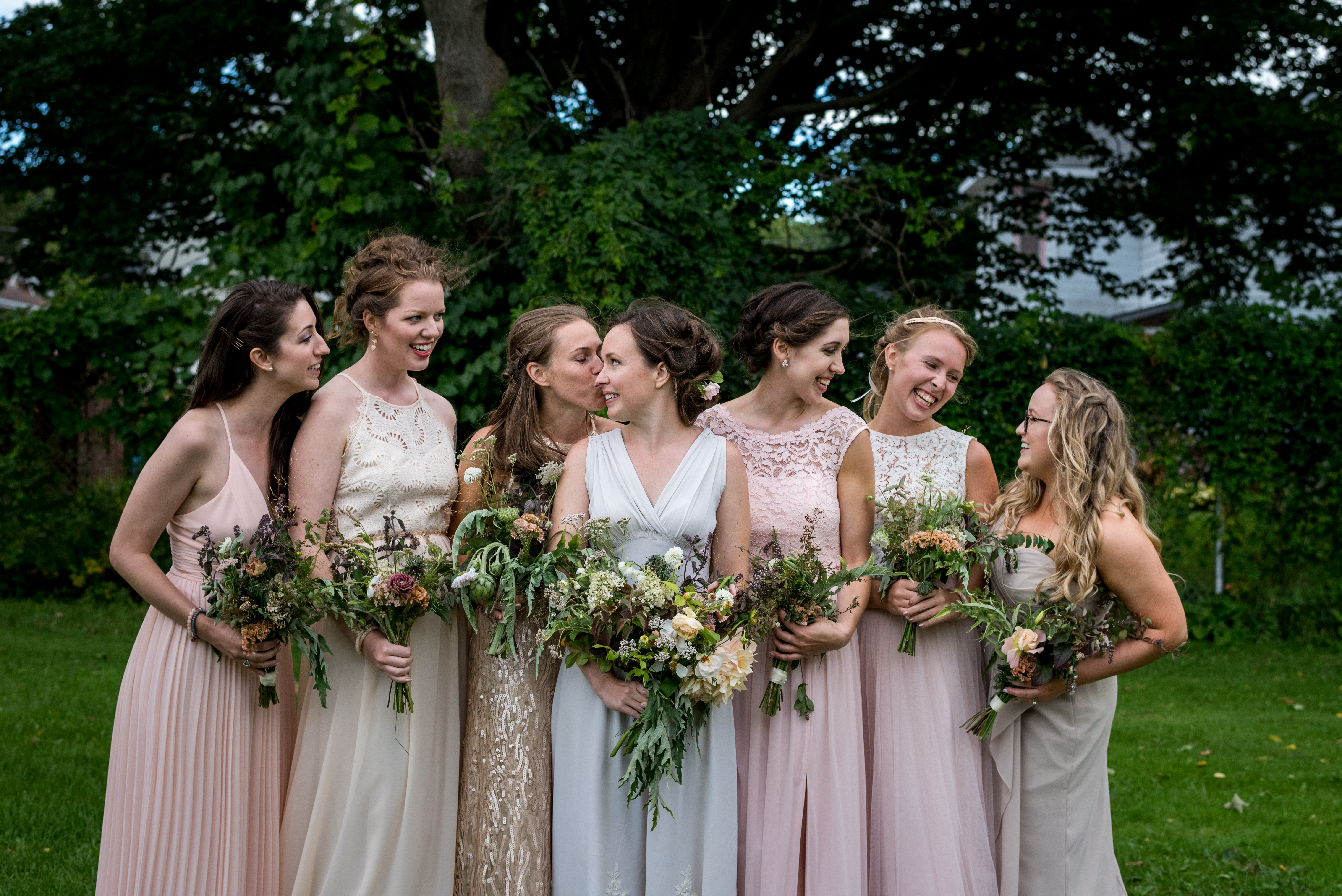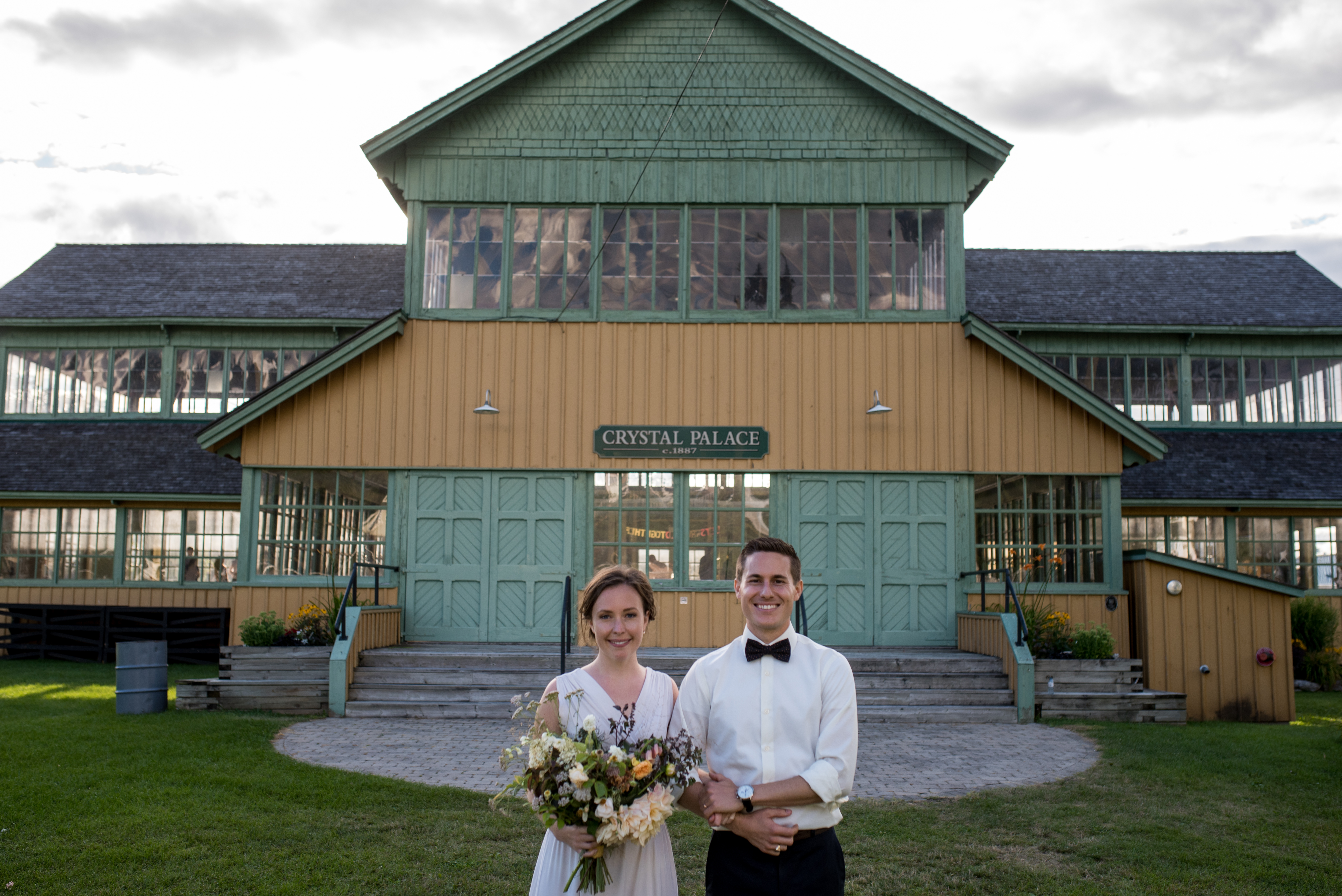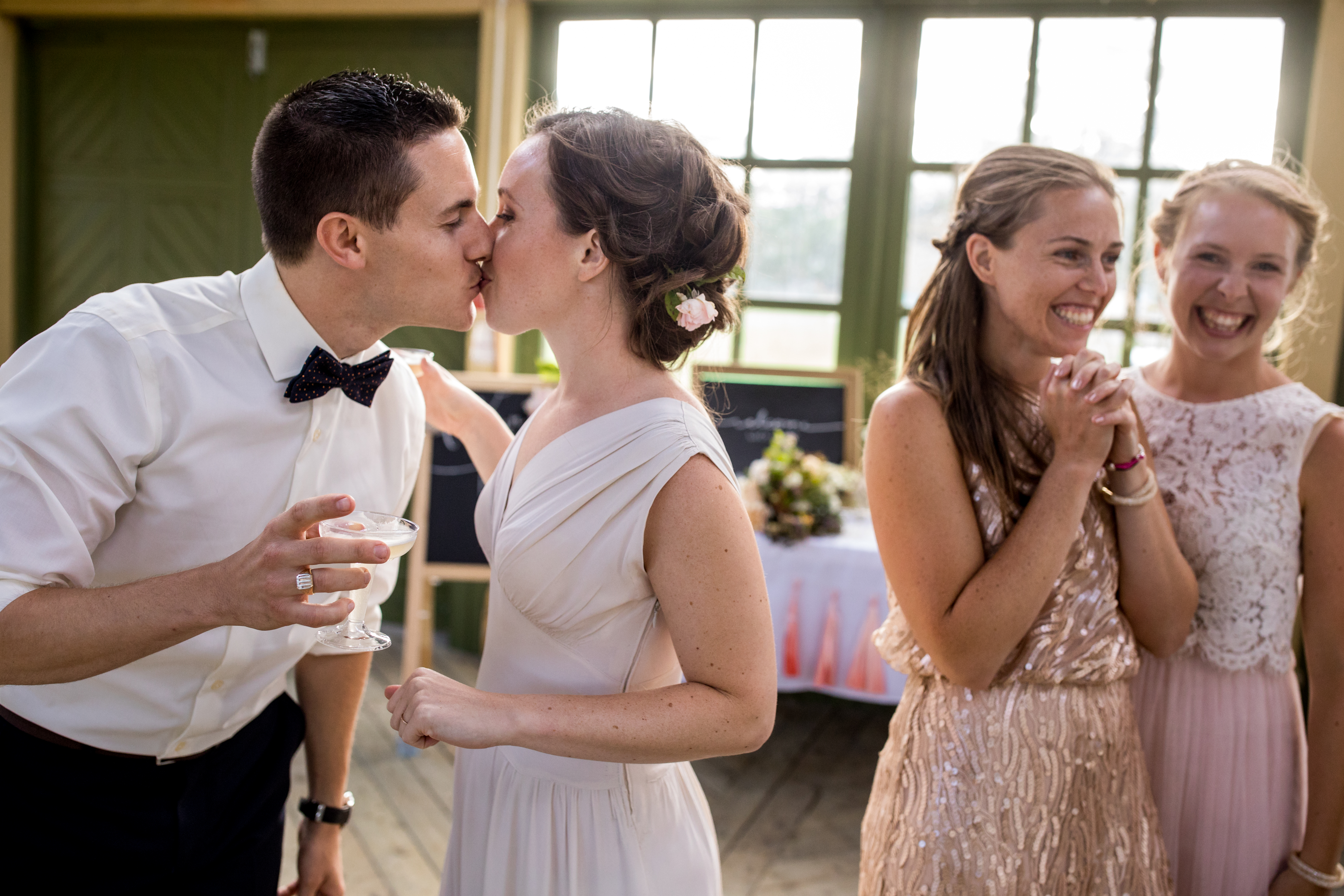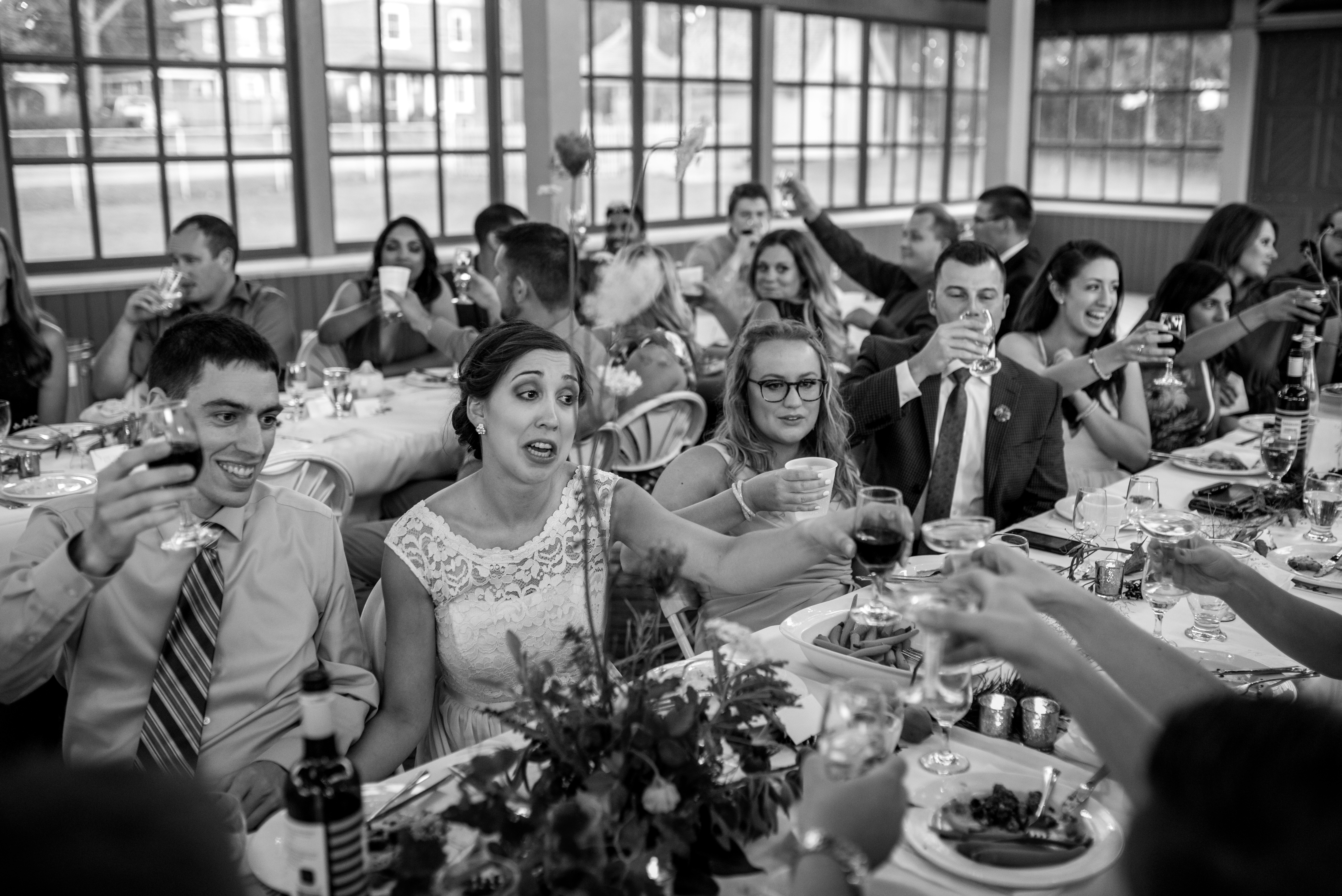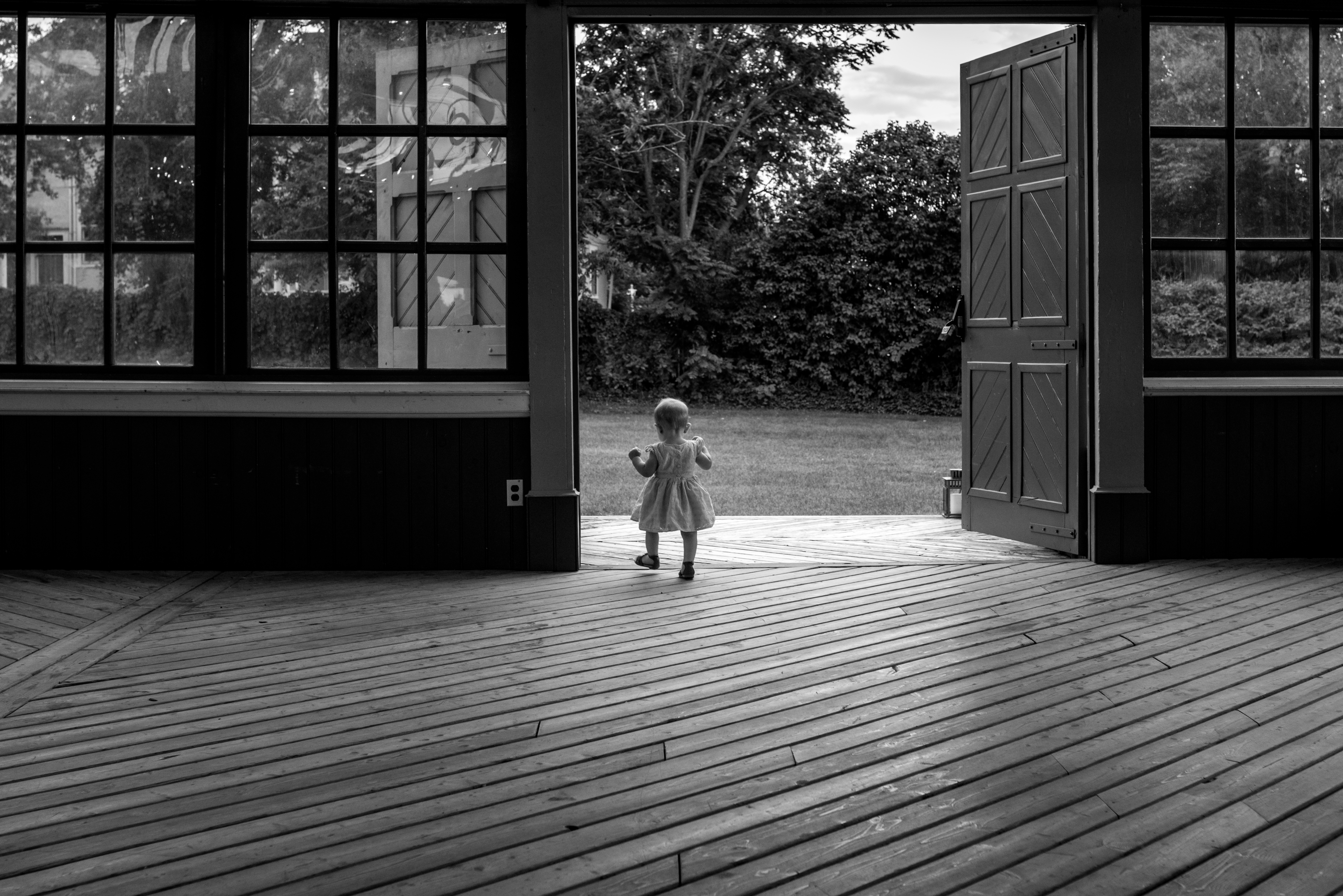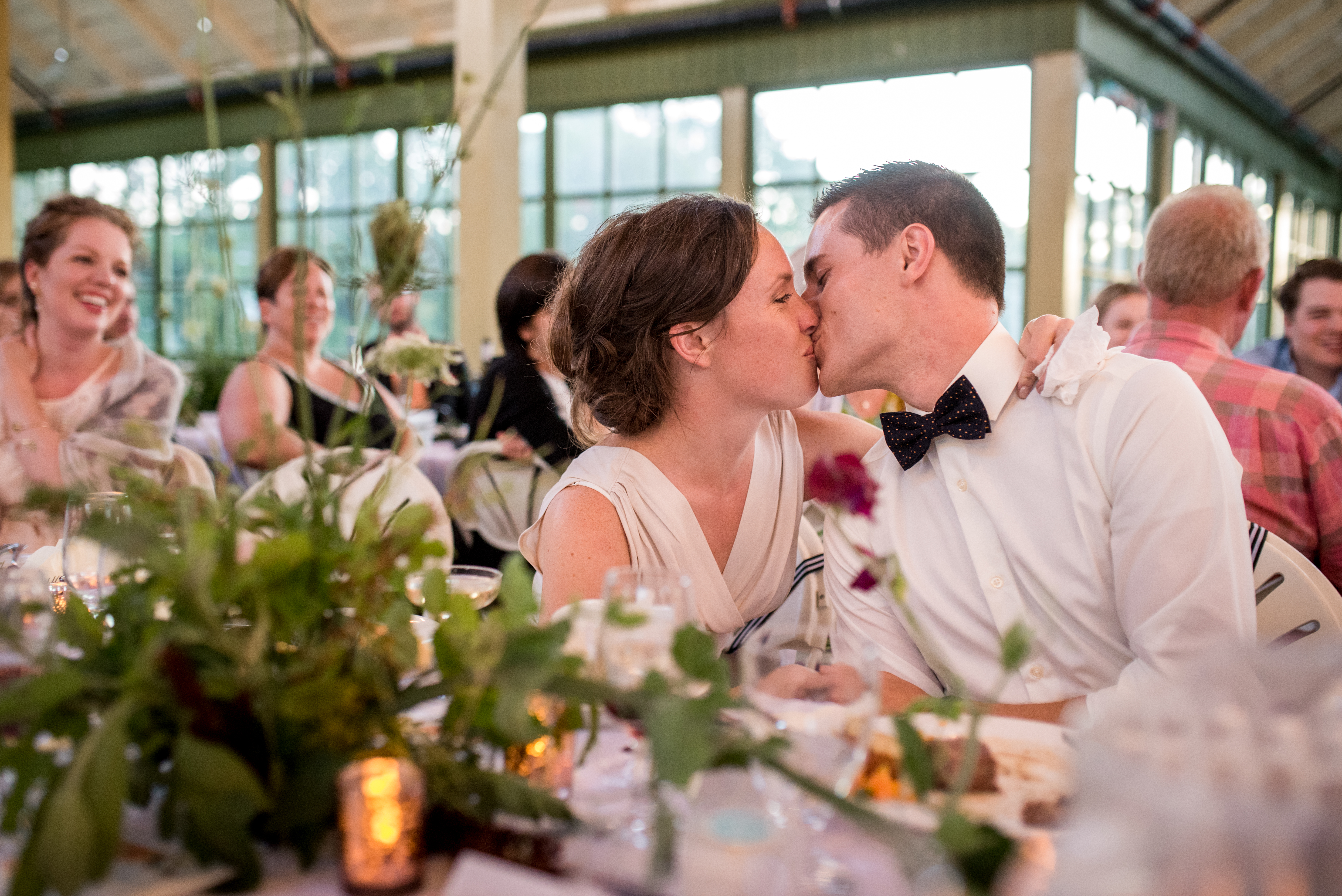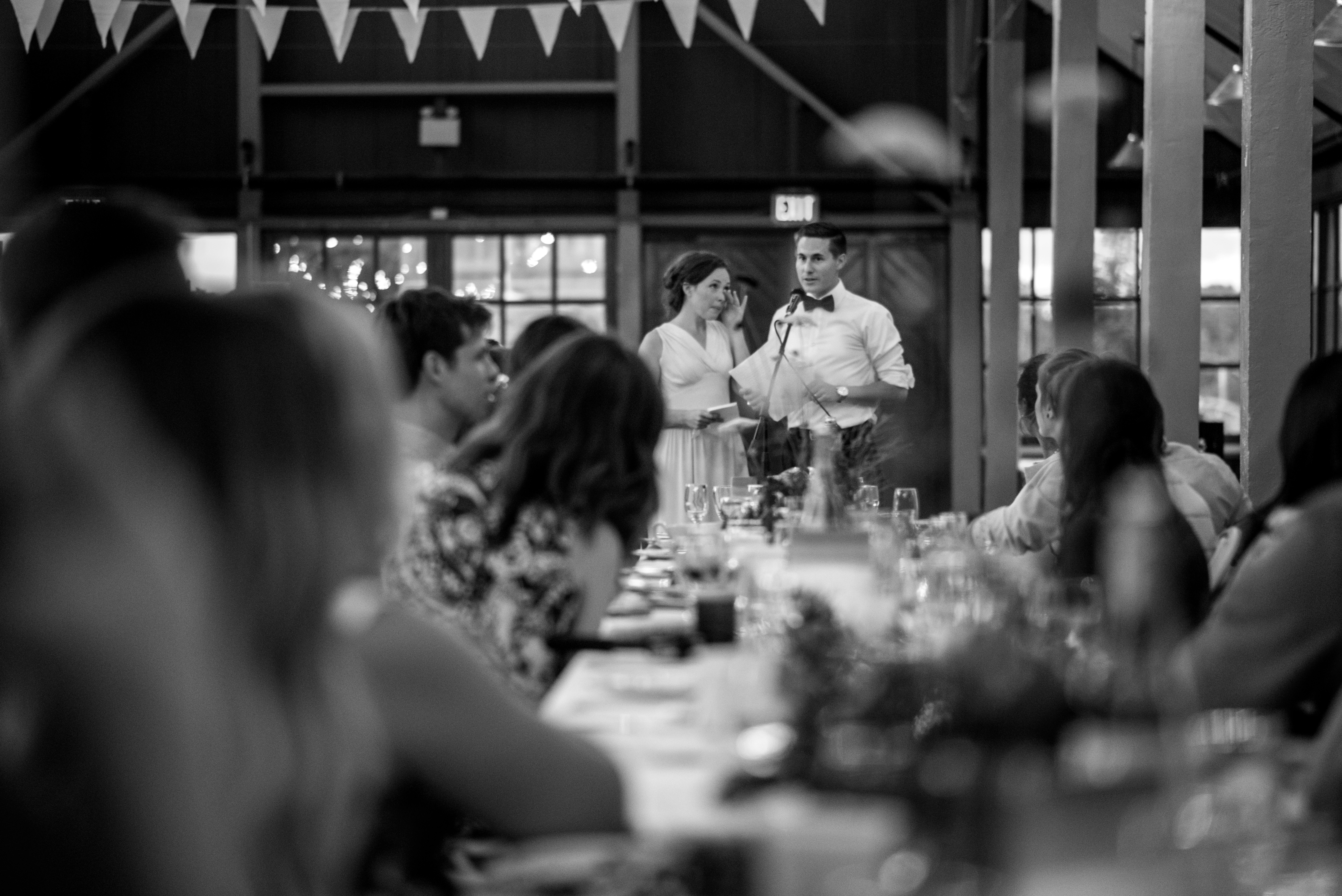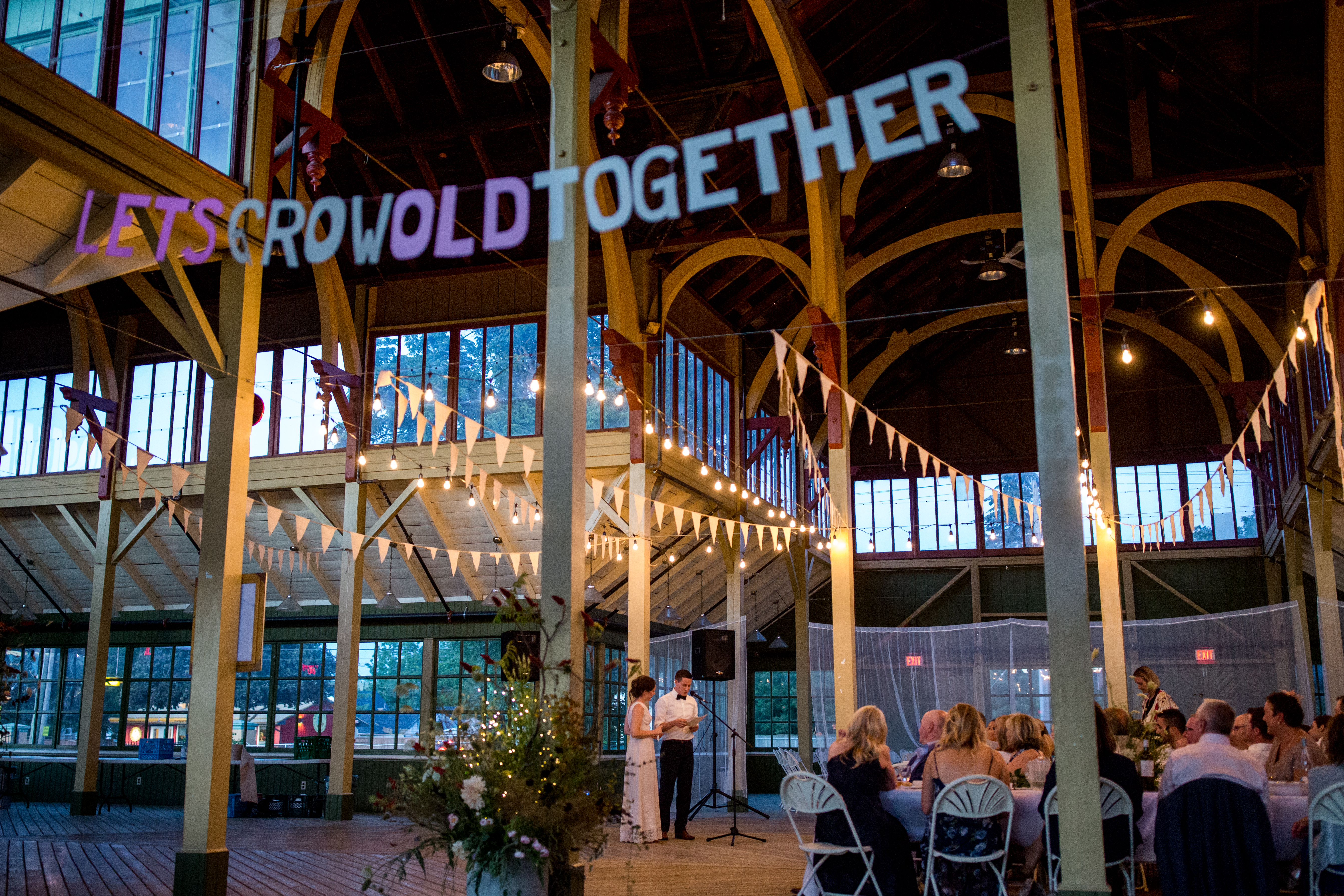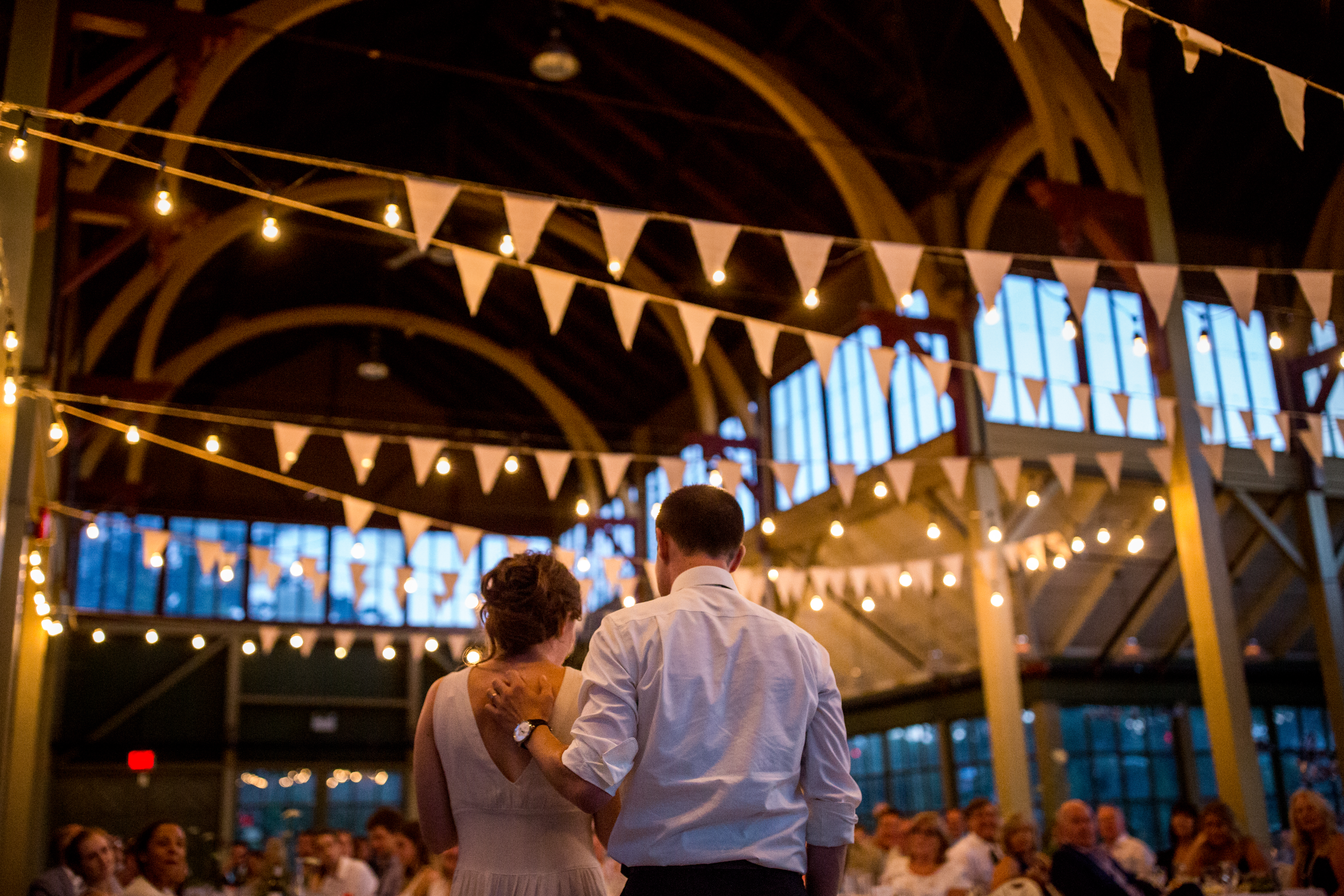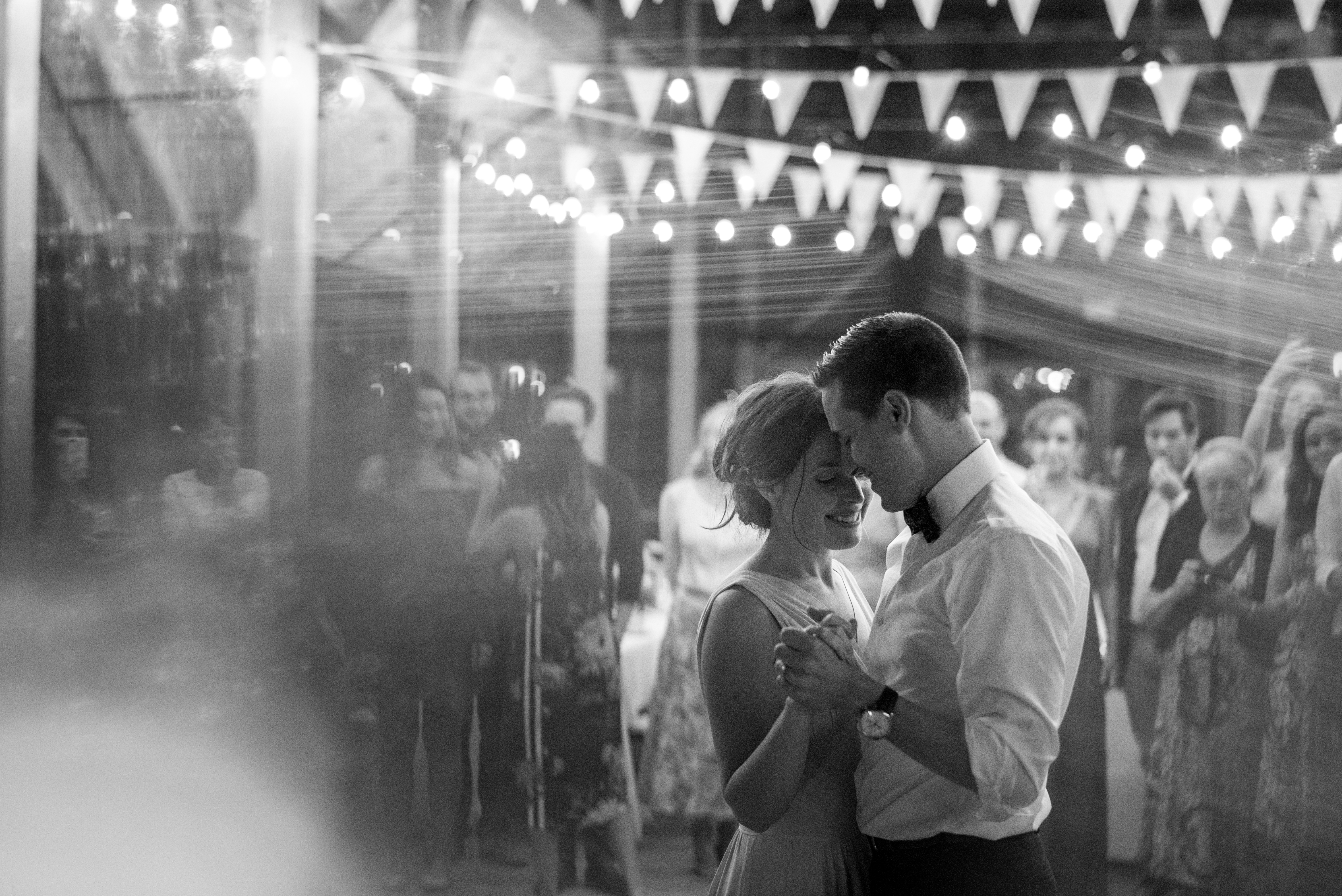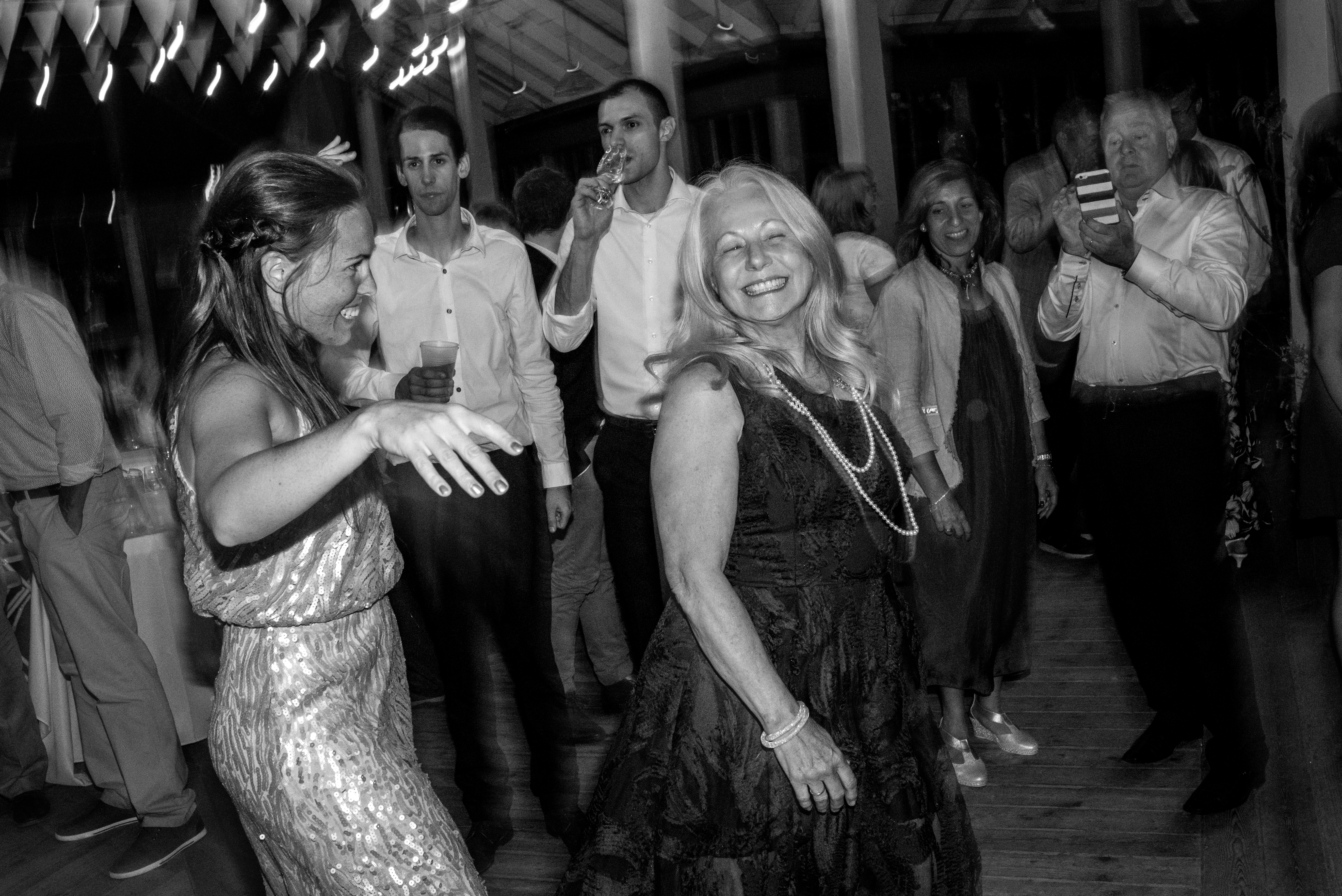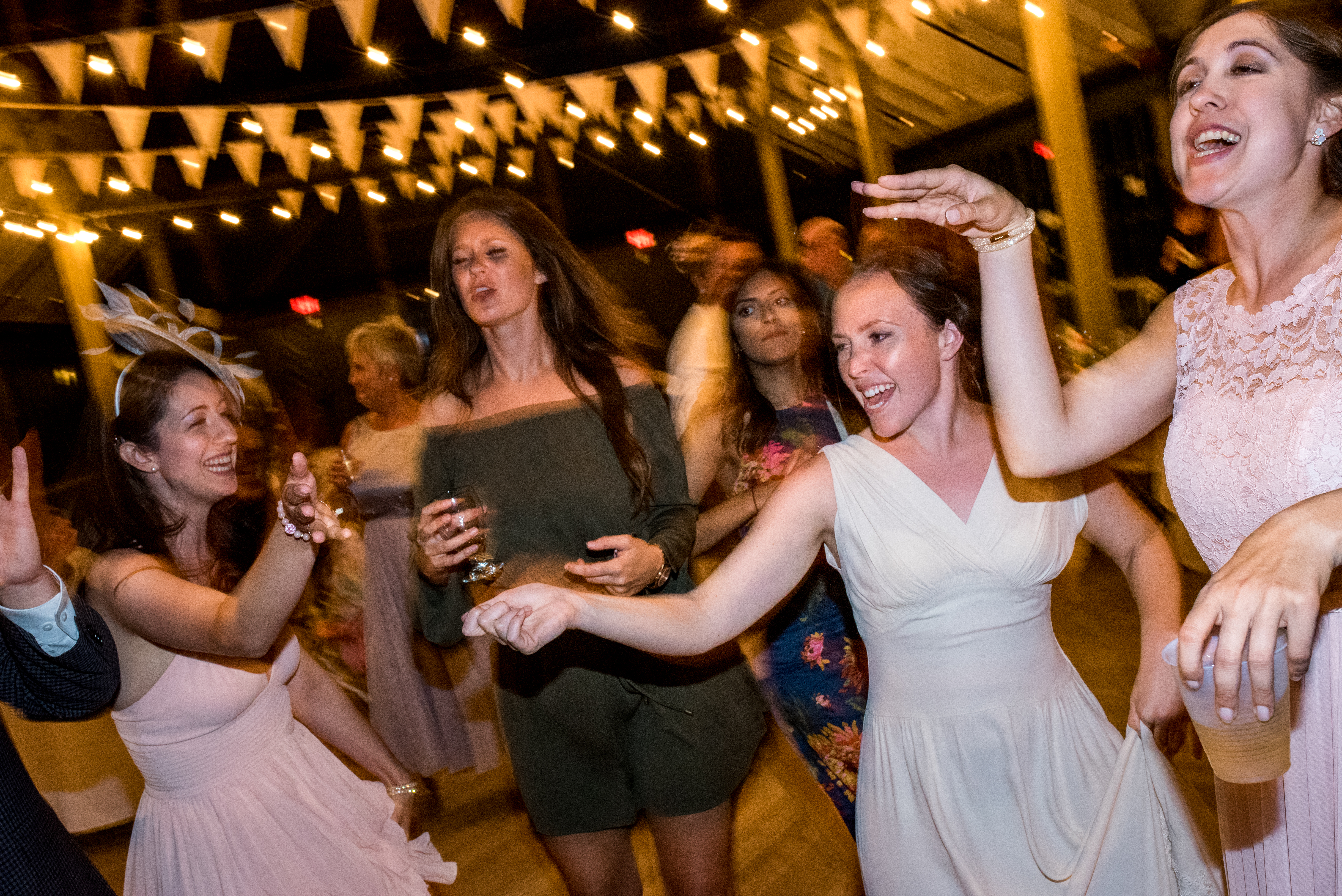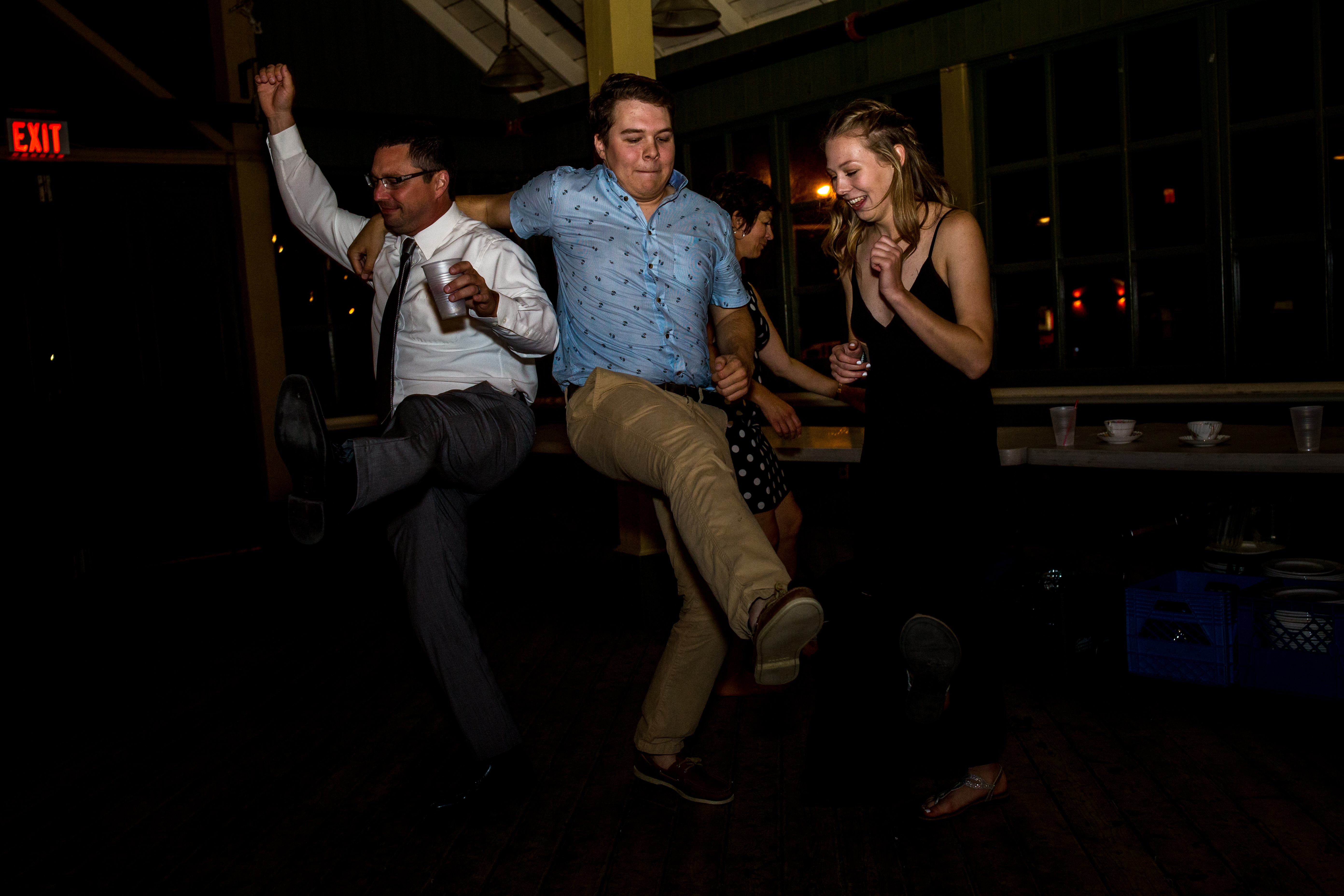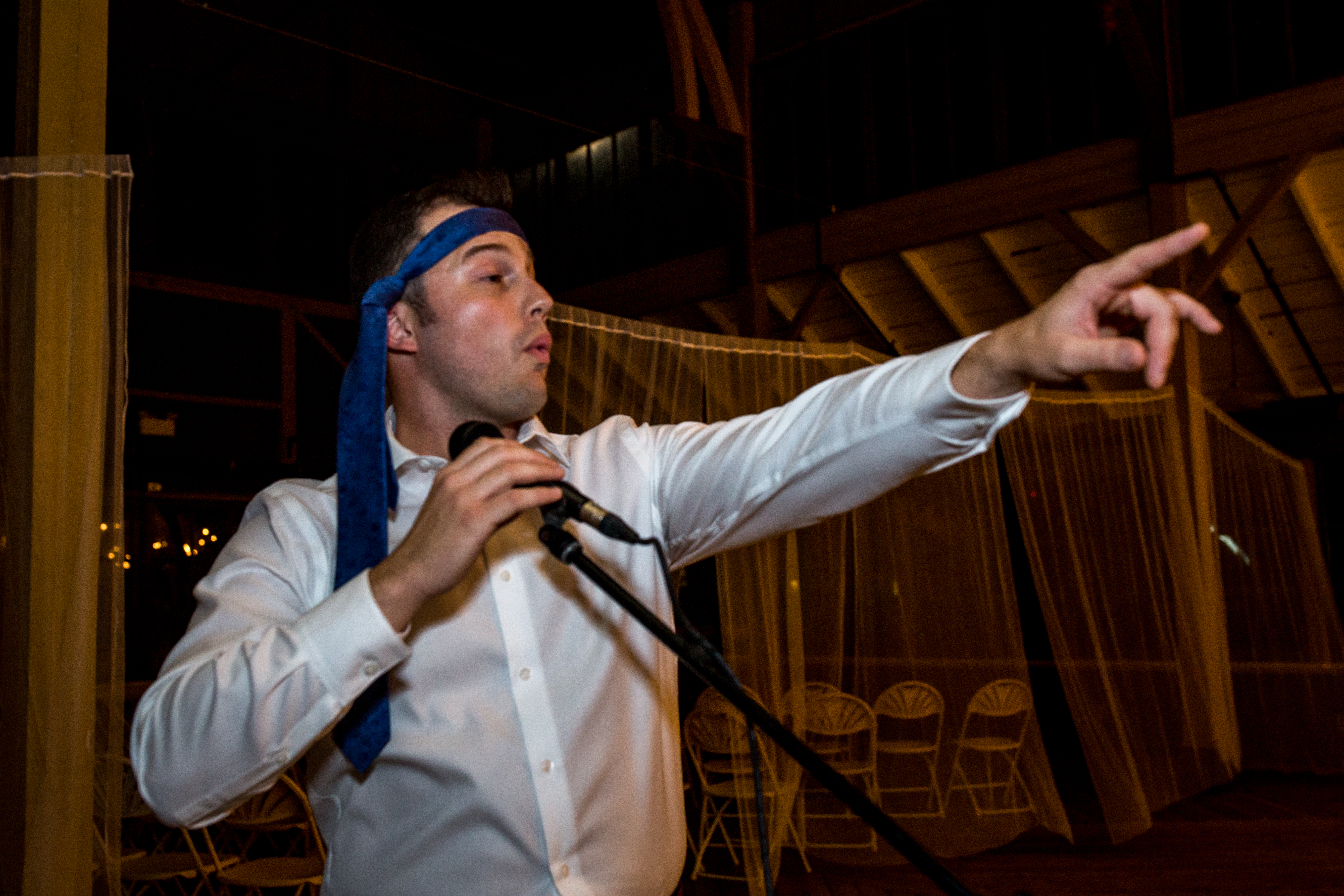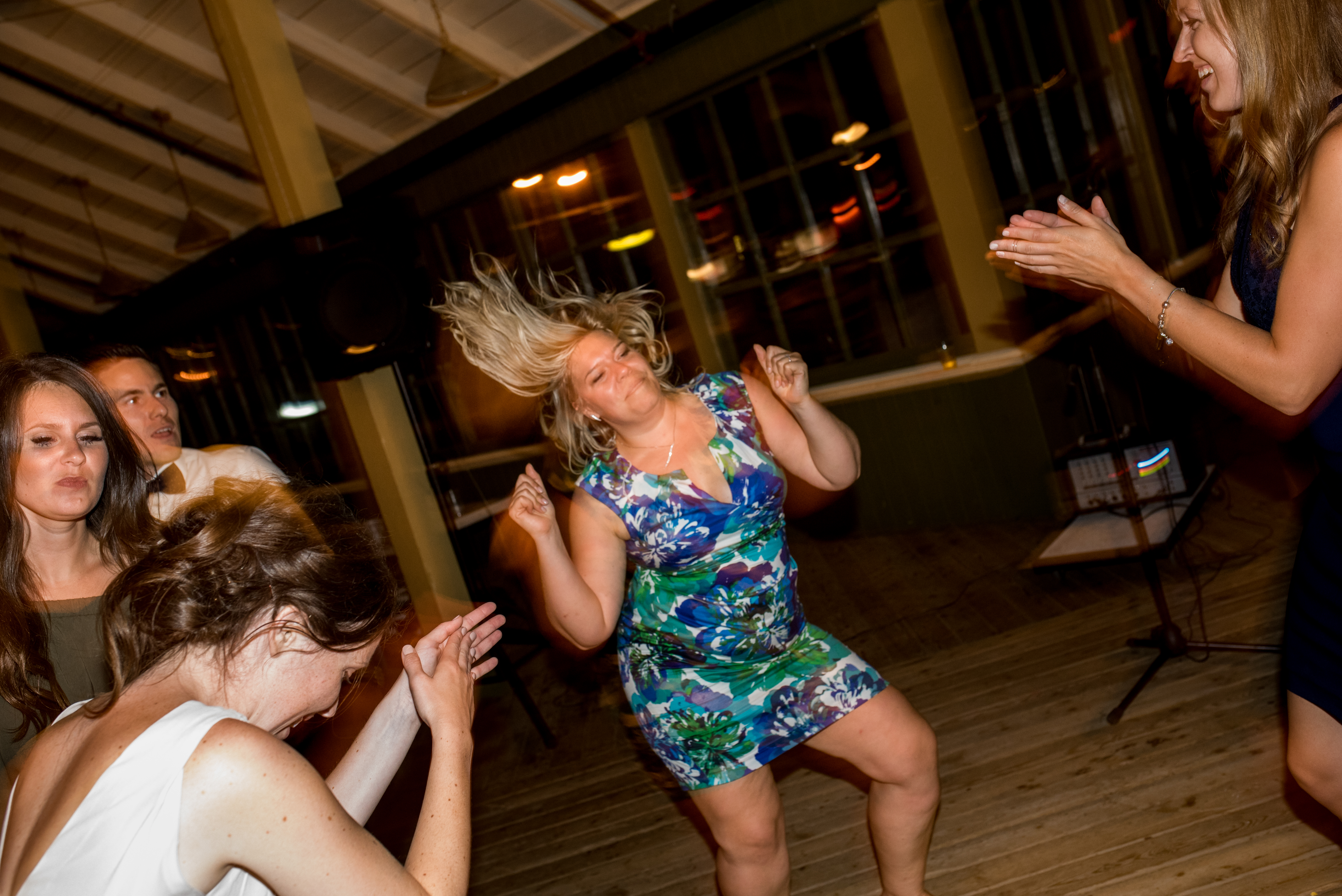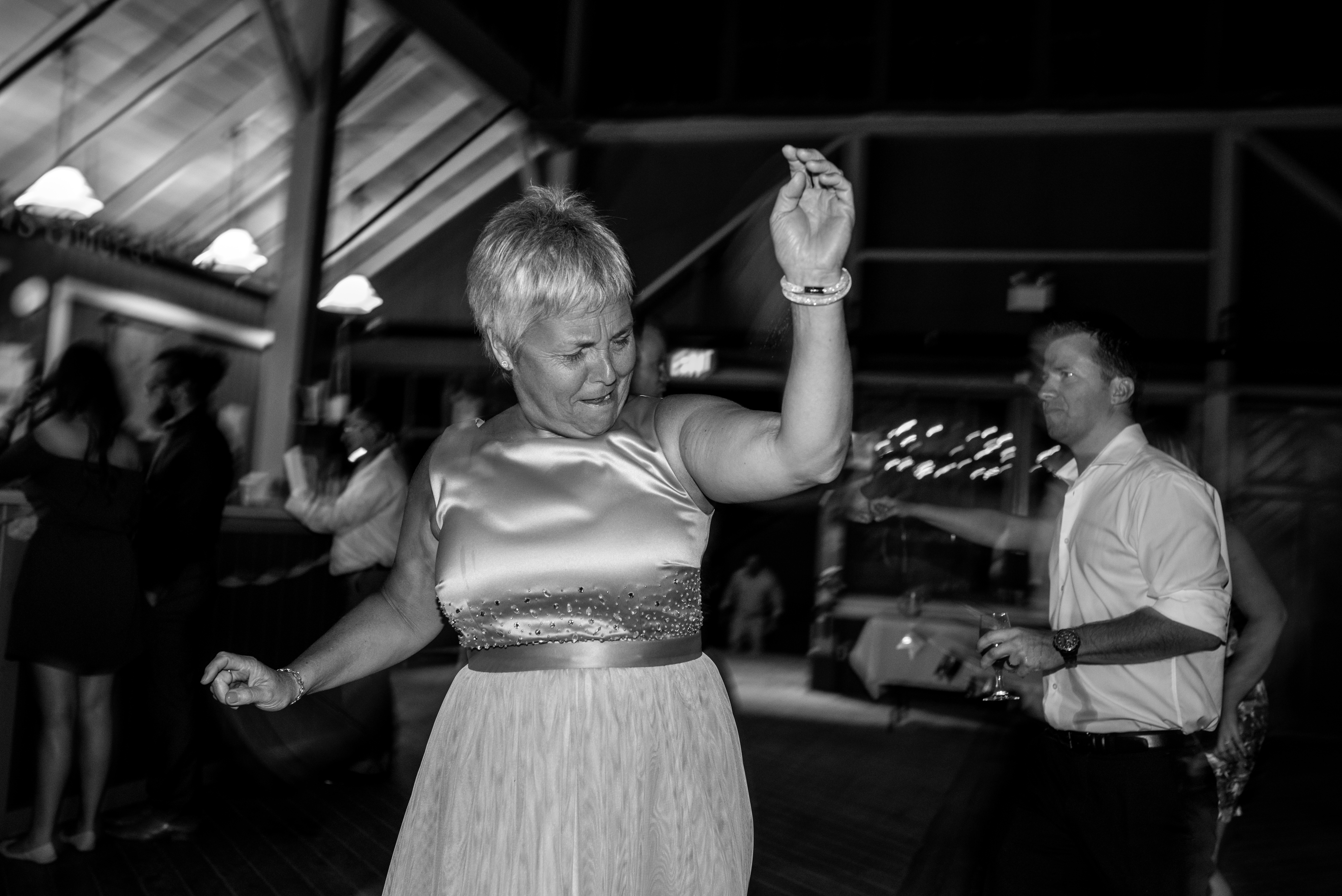 Special thanks to Ang Waterton of Moment Us Studio for assisting on this one